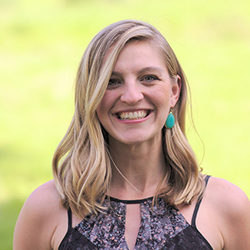 We're only a few months into the Year of Science, and we've already had a whirlwind of activity. Wiki Ed staff have been invited to Brown University, Bryn Mawr, Georgetown, Hunter, Northeastern, Temple, and campuses across California.
We've attended conferences with partners such as the Linguistics Society of America and assisted outreach events at the American Association for the Advancement of Science (AAAS).
There's more to come.
In April, Director of Programs Tanya Garcia and I will be heading to San Diego to attend Experimental Biology 2016.
The Experimental Biology conference is a multidisciplinary meeting that brings together more than 14,000 scientists from six academic societies.
We'll engage with instructors from across scientific disciplines. We'll examine their field's coverage on Wikipedia, and identify ways for students to make a difference.
While in San Diego, we'll be hosting two workshops to encourage participation in both our Classroom Program and our Visiting Scholars Program. Details on conference events follow, see below for details on those workshops.
Conference events
Presenting: Building your outreach program from A-Z

Saturday April 2, 2016
9:00 – 11:30 a.m.
San Diego Marriott Marquis & Marina, San Diego
Ballroom C

Hosting: Exhibitor Booth

San Diego Convention Center, Exhibit Halls A-D
Exhibits will be open from 9:00 a.m. – 4:00 p.m., Sunday-Tuesday.

Attending: Wikipedia Edit-a-thon

Monday April 4, 2016
6:30 – 9:00 p.m.
San Diego Convention Center, Room 14B
Workshops
University of San Diego Workshop
Date: Monday, April 4
Time: 2:30 – 4:00 p.m.
Location: University of San Diego, MRH (Soles) room 201 in School of Leadership and Education Sciences building.
Parking: West Structure
University of California, San Diego Workshop
Date: Tuesday, April 5
Time: 1:00 – 3:00 p.m.
Location: UCSD Seuss Room (as in Dr. Seuss!) of the UCSD Library
RSVP here.
We hope to see you in San Diego!
---
Photo: San Diego skyline at night by Whoismanu – photo taken by Whoismanu, CC BY-SA 3.0.