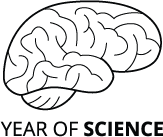 I'm pleased to announce that the Wiki Education Foundation is attending the annual meeting of the American Association for the Advancement of Science (AAAS) to promote the Wikipedia Year of Science. On February 13 and 14, we'll join the Simons Foundation to support scientists attending a series of Wikipedia edit-a-thons.
Samantha Erickson and I will join Simons Foundation staff and Wikimedia DC volunteers to encourage attendees to amplify their impact by assigning students to edit Wikipedia. When students participate in the Year of Science, they improve public access to scientific information. Students benefit from an assignment that focuses on understanding, and communicating, science knowledge— developing skills valuable across disciplines and in their post-academic lives.
We're grateful for the help of local Wikipedians from Wikimedia DC in helping to support instructors at the edit-a-thons, some of whom may be working with Wikipedia for the first time. The final session will focus specifically on diversity in science, which we hope will encourage instructors to explore the role of Wikipedia assignments in battling content gaps, such as the gender gap, on Wikipedia.
AAAS conference attendees can also join us for an in-depth look at building a bridge between academia and Wikipedia during our Friday workshop from 10:00–11:30 a.m. at the Cove Co-working Space. Additionally, we'll be available during the AAAS Communicating Science seminar on Thursday. This will be a great opportunity for one-on-one discussions about how a Wikipedia assignment helps students communicate science to the general public.
Major support for the Year of Science is generously provided by Google and the Simons Foundation.
Jami Mathewson
Educational Partnerships Manager
---
Photo: By Carol M. Highsmith – This image is available from the United States Library of Congress's Prints and Photographs division under the digital ID highsm.04037. Public Domain, https://commons.wikimedia.org/w/index.php?curid=12681733