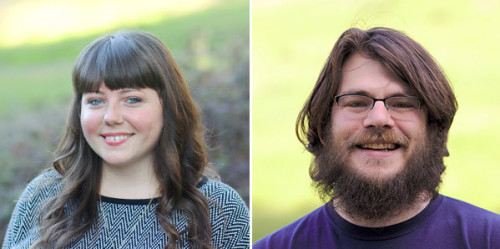 Adam Hyland and I will visit Northeastern University on Thursday, March 24, to present instructors with the opportunity to join the Wikipedia Year of Science. We'll be joined by Northeastern librarian and Wikipedia contributor Amanda Rust, and Cecelia Musselman of Northeastern's Writing Program.
We'll offer information about our Classroom Program, in which instructors and students in various fields contribute to and improve Wikipedia. We'll explore how Wikipedia works, and then delve into good assignment design with an example from Dr. Musselman.
Wiki Ed is working closely with Northeastern's Writing Program staff, because Wikipedia assignments are valuable opportunities for skills development in writing. Science students, in particular, can benefit from an assignment focused on communicating their science to a lay audience.
Wikipedia's science articles are often dense, and students make a real difference in public science knowledge when they contribute clearer, more focused writing to these articles.
When: March 24, 2016, 12:00–2:00 p.m.
Where: Northeastern University, 90 Snell Library.
What to bring: a lunch, and a laptop or mobile device.
RSVP: Contact Cecelia Musselman, c.musselman@neu.edu.
We look forward to seeing you there!
---
Photo: Leonard P. Zakim Bunker Hill Bridge – Boston, MA By Wsvan – Own work, CC BY-SA 3.0,