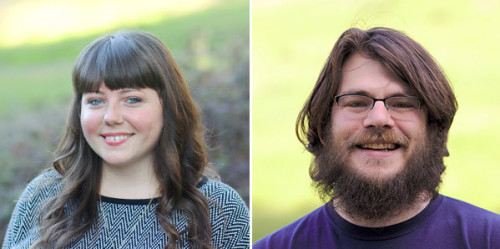 We already know students are using Wikipedia. Why not show them how to engage it critically — and develop their media literacy, writing, research, and collaboration skills along the way?
Wikipedia Content Expert Adam Hyland and I will be visiting Brown University on Wednesday, March 23, to present a workshop, "How to Use Wikipedia as a Teaching Tool."
We'll share how instructors at universities around the USA and Canada are integrating Wikipedia into their courses on a variety of course topics, from Art History to Zoology. We'll review best practices, and look at ways that Wiki Ed's free tools can help students learn Wikipedia, while providing metrics to show them the impact of their writing on Wikipedia's real audience of millions.
With our Year of Science initiative, students develop crucial communications skills, or help to improve Wikipedia's coverage of women scientists. We think this assignment speaks well to the problem of the "leaky pipeline" that prevents educated women from pursuing careers in science.
The event is co-sponsored by the Brown University Library Center for Digital Scholarship, the Instructional Technology Group, and the Sheridan Center for Teaching and Learning. For more information, contact Jim McGrath: james_mcgrath@brown.edu. See you there!
---
Photo: Nightingale-Brown House in Providence, RI, USA, by Daniel Case at the English language Wikipedia, CC BY-SA 3.0