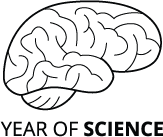 The Wiki Education Foundation's Year of Science is well underway. Since January, Wiki Ed has visited campuses to help spread the word to instructors.
In February, we met with instructors and librarians at Cal State University, East Bay. We collaborated with CSU librarian Tom Bickley, who works with Wikipedia in his "Intro to Information Literacy" classes. The enthusiasm of instructors was inspiring. Erica Wildy, Associate Professor of Biological Sciences, saw an easy fit with her student projects. One of those involves visiting the zoo for animal research. Her students already do poster presentations at the end of the term. Uploading their photos is a natural match for a Wikipedia media assignment.
In March, we met with the UC-Davis Biotechnology Program and other instructors on campus. Denneal Jamison-McClung, Associate Director of the Biotechnology Program, was enthusiastic about our focus on women scientists. She's assigning graduate students to improve or create articles on biotech topics, and notable scientists from diverse backgrounds.
"I am thrilled to get started on the DEB Wiki Project next quarter," she told us. "Highlighting critical contributions that diverse scientists have made will be a great way to engage and encourage aspiring young scientists."
Both of these visits taught us that the Year of Science can fit Wikipedia into any kind of classroom project or assignment. If you'd like to know more, check out our Year of Science page, or our list of teaching resources. Finally, you can always reach us at: contact@wikiedu.org.