Wiki Education serves as the bridge between academia and Wikipedia. A small 501(c)(3) nonprofit, we run programs that seek to build connections between universities and Wikipedia and other Wikimedia projects in the United States and Canada.
In our most established program, Wiki Education supports the Wikipedia Education Program in the United States and Canada. Since 2010, university instructors participating in the program have assigned their students to add content to course-related articles on Wikipedia. Students gain key 21st century skills like media literacy, writing and research development, and critical thinking, while content gaps on Wikipedia get filled thanks to students' efforts.
Formed in 2013, Wiki Education is a spin-off of the Wikimedia Foundation, the nonprofit organization that runs Wikipedia.
Our Staff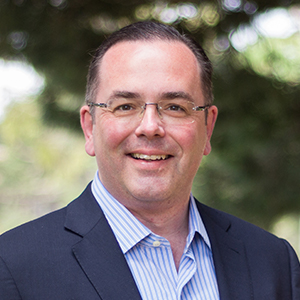 Frank Schulenburg
Executive Director
Frank is leading the development of Wiki Education into a mature organization capable of delivering on its long term vision. He is responsible for the overall performance of Wiki Education and acts as the interface between the board and staff of the organization.
In his free time, Frank enjoys writing Wikipedia articles, photographing wildlife, and cycling.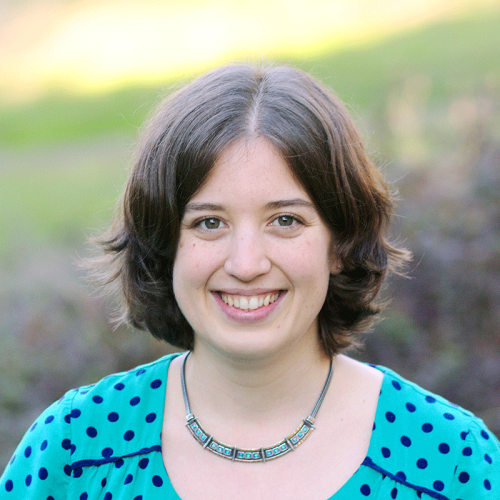 LiAnna Davis
Chief Programs Officer; Deputy Director
LiAnna oversees all of Wiki Education's programmatic activities, including development, implementation, and evaluation. She has been on our team since 2010, joining for the pilot of our program to support faculty who want to teach with Wikipedia. She has a master's degree in Communication, Culture, and Technology from Georgetown University, and a bachelor's in Communication Studies from the University of Puget Sound.
When she's not working, LiAnna can usually be found caring for her infant twins, walking her dog, and pretending that she and her husband still have the time to engage in her other favorite hobbies, which include watching baseball, hiking, drinking craft beers, and traveling the world.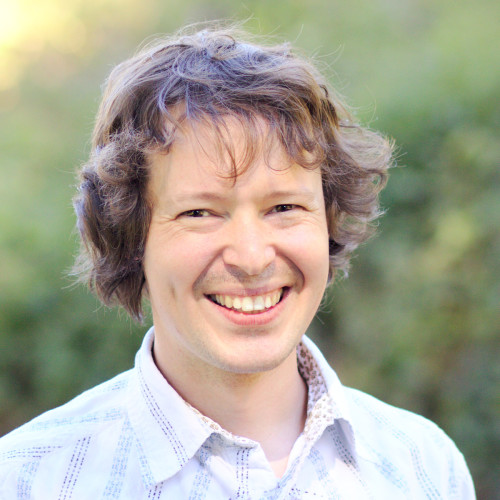 Sage Ross
Chief Technology Officer
Sage is responsible for developing technology that makes it easier to do Wikipedia classroom assignments and do them well.
As User:Ragesoss, Sage has been contributing to Wikimedia projects since 2005. He's written featured articles, served as editor of The Wikipedia Signpost, and joined the Wikimedia Foundation in 2010 for the pilot of the education program. Most recently, he's been developing our Dashboards technology and developing the training modules for students and educators. He has a passion for photography — and especially, making photos of Wikimedians. Sage, his wife Faith, and their children Brighton and Everly, live in Seattle.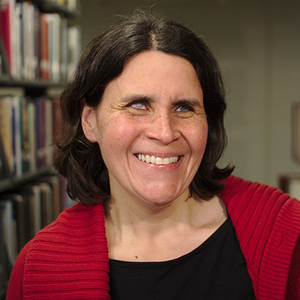 Helaine Blumenthal
Wikipedia Student Program Manager
As Wikipedia Student Program Manager, Helaine develops relationships with instructors to deepen our support for program activities. Helaine is responsible for mentoring the instructors who teach Wikipedia classroom assignments. She ensures that instructors are well-supported throughout their Wikipedia assignment and helps them navigate Wiki Education's robust set of resources. Helaine has a Ph.D. in history and brings extensive experience in higher education and academia to Wiki Education.
She has a passion for languages and is an avid (and experimental) chef, with "strong" feelings about food — though her daughters, Nina and Maxine, don't give her much time for either.
Paul Carroll
Director, Institutional Funding
As Director for Institutional Funding, Paul identifies and establishes new funding opportunities and maintains relationships with Wiki Education's existing institutional supporters. He collaborates closely with the Executive Director, as well as program staff, to ensure that current and future programs are sufficiently resourced and poised for growth.
Paul has a long track record as a policy wonk and philanthropic professional by day, and is a proud dad to two wonderful kids, lucky husband to a great wife, avid cyclist and outdoor enthusiast, and all-around concerned citizen. Paul has been to North Korea twice, earned a pilot's license in high school, and completed two cross country bike trips.
Image by Tom Caltabiano, CC BY-SA 4.0 via Wikimedia Commons.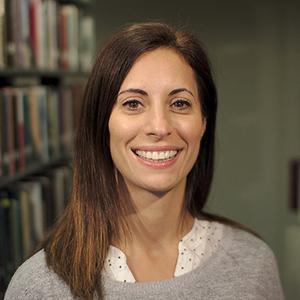 Özge Gündoğdu
HR Manager & Executive Assistant
As HR Manager and Executive Assistant, Özge provides general administrative support to staff, as well as to the board.
Before joining Wiki Education, Özge worked for Kimpton Hotels in San Francisco for 9 years where she worked as conference services manager. She organized conferences and events. She holds a Bachelor's Degree in International Relations from Gazi University in Ankara, Turkey. She moved to the United States in 2005 and received a Certificate in Business Administration from UC Berkeley in 2007.
Outside of work, Özge enjoys spending time with her husband and young son – she calls him a little fire ball. She also enjoys outdoors, cooking, traveling, and all the beauty that San Francisco and Northern California offers.
Will Kent
Wikidata Program Manager
As Wikidata Program Manager, Will leads online courses that teach participants all about Wikidata skills, community norms, and best practices. He helps facilitate connections between new editors, the Wikidata community, and new projects that use Wikidata, the Wikidata Query Service, and Wikibase.
He holds a bachelor's degree from Tufts University in Anthropology and a masters degree from the University of Illinois in Library and Information Science. His past professional lives include working as a college access advocate, managing social media, helping run a writing non-profit, and being a librarian.
Will spends his free time scurrying around the bay area on his bicycle, exploring neighborhoods, going to shows, cooking, and bridging the gap between real life and the internet.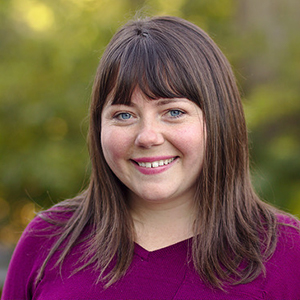 Jami Mathewson
Director of Partnerships
Jami develops partnerships with academic associations to increase participation in Wiki Education's programs, bring content expertise into the organization, and improve the availability of information related to their disciplines on Wikipedia. She identifies ways to support partners who are looking to promote the use of Wikipedia as a teaching tool on a large scale — including help with publications, printed materials, conference presentations, training new participants, and documenting metrics and outcomes.
Jami spends her time off of Wikipedia enjoying the theatre, cheering on her Atlanta Braves and Georgia Bulldogs, traveling, and getting to know new places and people.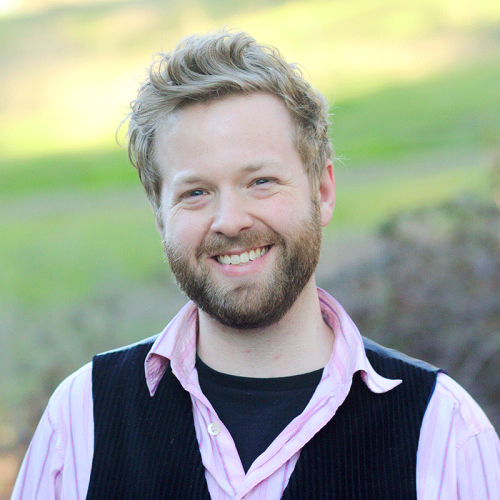 Ryan McGrady
Scholars & Scientists Program Manager
Ryan develops programmatic initiatives to help Wikipedia community members in their editing work.
Ryan earned a masters in digital media studies at Emerson College, and is completing his PhD dissertation with North Carolina State University on the history of encyclopedic knowledge production. Ryan has experience on Wikipedia as a volunteer (User:Rhododendrites) and in his work as a university instructor. In his free time, Ryan edits Wikipedia and wonders why he's not working on his dissertation.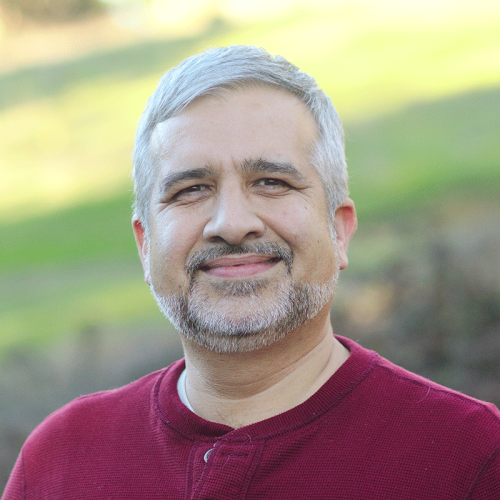 Ian Ramjohn
Senior Wikipedia Expert
Ian has a tremendous history on Wikipedia as a content contributor and administrator. Ian has more than 40,000 edits since 2004, with two featured articles, two featured lists, five Good Articles, and 48 articles highlighted in the "Did You Know?" section of Wikipedia's main page. With a Ph.D. in plant ecology from Michigan State University, many of Ian's contributions have focused on botany and ecology, such as biographies of scientists. He also contributes articles about his home country, Trinidad and Tobago.
Ian's hobbies include genealogy and fish-keeping.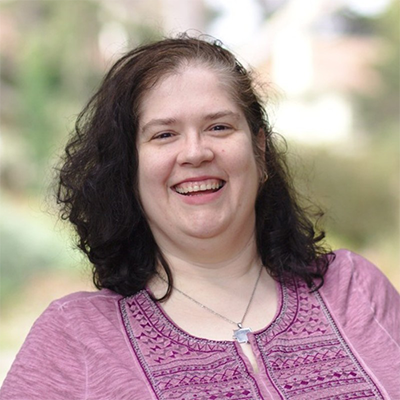 Shalor Toncray
Wikipedia Expert
Shalor has been editing Wikipedia since 2006, and an administrator since 2013. Her engagement on Wikipedia led her to an interest in digital archiving, a position with the Library of Virginia, and to Drexel University, where she recently completed a Master of Library and Information Science. Her library work and extensive experience on Wikipedia make her an excellent fit for supporting new student editors in our Student Program as a Content Expert.
In her free time, Shalor likes to read, watch movies, play video games (especially tactical RPGs), and, of course, edit Wikipedia.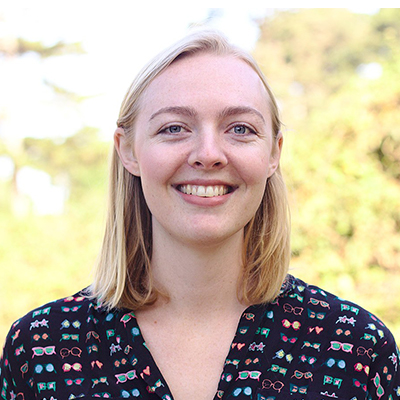 Cassidy Villeneuve
Outreach and Communications Associate
Cassidy works with program participants and staff to tell the stories of Wiki Education's impact. She also responds to programmatic needs for resources or support as they arise.
Outside of work, Cassidy enjoys making ceramic shells, exploring her neighborhood on foot, and swimming in the ocean (although she doesn't brave the cold San Francisco waters too often!).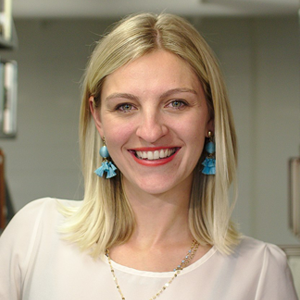 Samantha Weald
Customer Success Manager
Samantha supports new partners as they coordinate Wikipedia professional development offerings for their members. She also recruits participants into our professional development courses, coordinates conference travel, supports our grants and fundraising efforts, and encourages professional development participants to teach with Wikipedia!
Samantha completed her masters in education at the University of California Berkeley in 2013, and has spent her time since graduation working for non-profits focused in education technology. In her spare time, you'll find her in pursuit of a good book, the perfect photograph, or a new outdoor adventure.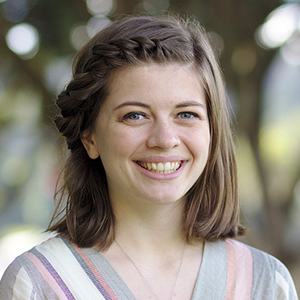 Elysia Webb
Wikipedia Expert
Elysia has a Wildlife Conservation and Biology degree from Ohio University and a master's degree in Wildlife Ecology and Conservation from the University of Florida. She lives in Ohio with her husband and cat. She has a special interest in bats, and has contributed widely in articles about bats on Wikipedia.
Our Board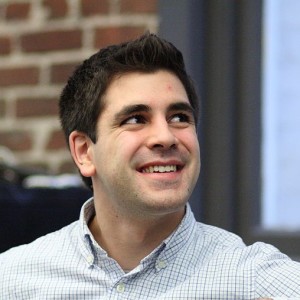 Carwil Bjork-James
Vice-chair