Chelsea Sutcliffe is a post-doctoral research fellow in earth sciences at the University of Toronto. She completed our recent professional development course in order to improve Wikipedia's representation of women in STEM. Here she shares her biggest take-aways.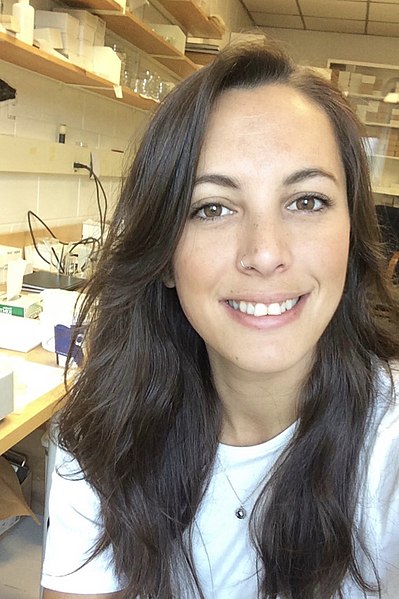 Late last year an email was sent around to the members of an academic organization I am affiliated with, inviting us to join Wiki Education's virtual Wikipedia course, Women in Science, and it took me two seconds to decide to apply. Writing this blog post after the fact has given me the opportunity to reflect on why I had this kneejerk reaction, when swamped with lecturing and wrapping up lab work for the new year.
I had very little idea about what to expect other than weekly scheduled meetings with representatives from Wiki Education. These meetings consisted of interactive webinars with our peers, designed to educate us on Wikipedia's policies and provide us with the tools needed to write and improve on articles, and they had a deeply fulfilling purpose for me. From the first week I was inspired just as much by the course as by my fellow volunteers, who ranged from early career researchers to retired professors, from Azerbaijanis to Americans. So inspired, in fact, that I advised an ex-colleague who was struggling with motivation at the time to join. By the next meeting, she had. There is something to be said about 10 to 12 busy adults who carve out a couple of hours a week in the noble pursuit of equal representation.
Here are some key points that struck me:
1. The gender gap is real – bridge it.
Prior to undertaking the course I was unaware of just how significant the disparity between female and male biographies on Wikipedia is. At least 80% of Wikipedians are men, and the content available on Wikipedia reflects this systemic bias. One of the first tasks was to assign ourselves articles to improve, edit, or create. I decided to start with the University I completed my doctorate at, and much to my surprise I found that a prominent female professor was lacking a Wikipedia biography altogether. This drove home just how meaningful this work was, and it was incredibly satisfying to help create a page for someone I so respected.
2. Imposter syndrome is real – be bold.
This isn't new by any means to most female academics, but it nonetheless surprised me to catch myself hesitating at something as seemingly straightforward as Wikipedia editing. Whenever I did encounter it, I repeated the Wikipedia phrase "be bold" and overcame it. And each time I did, it was a subtle reminder why we were here in the first place.
3. If time is money – donate it.
If there were enough money in the world, I'd hurl it at gender disparity in an attempt to close it. But what I have instead is something very valuable- time and motivation. Your time IS important, use it wisely, give it and you'll be surprised by what you get back. As academics, it's drilled into you that your time is precious and limited. It becomes a currency. Everything eats into your productive time; saying yes to committees, to grad students, to teaching. But our academic and civic duties extend beyond what is required or expected of us. Nothing will change unless we will it to. A bottom-up approach matters just as much as a top-down approach. There is nothing more satisfying than providing content for the world's most accessible platform for anyone to see, respect, and admire. And in the end, I gained far more than I donated.
---
Interested in taking a Wikipedia writing course? Join the first meeting of our newest science course starting next Wednesday! Or visit learn.wikiedu.org for more information.
---