This post was collaboratively written by Wiki Education staff members Helaine Blumenthal, LiAnna Davis, Will Kent, Ryan McGrady, Ian Ramjohn, Sage Ross, Shalor Toncray, and Elysia Webb.
Last weekend, Wiki Education staff attended WikiConference North America, an annual gathering of Wikimedians from around North America. This year's event was hosted at MIT in Cambridge, Massachusetts, and focused around the theme of reliability — an element that also runs through Wiki Education's work to make Wikipedia and Wikidata more representative, accurate, and complete.
Wiki Education staff presented at several sessions, as did our program participants. This extensive list of presentations indicates just how intertwined Wiki Education's work is to the broader outreach happening in North America!
Senior Wikipedia Expert Ian Ramjohn joined other contributors to the forthcoming Wikipedia@20 book as a featured panelist for the opening keynote. Two of our instructors, Joseph Reagle and Amy Carleton, were also on the panel, as was former Visiting Scholar Jackie Koerner.
Director of Partnerships Jami Mathewson joined Judith Davidson, Sara Marks, and June Lemen from the University of Massachusetts Lowell to talk about the university's Women in Red at UMass Lowell initiative. The session comes in the middle of a Wiki Scholars course Wiki Education is running with university faculty and staff.
Wiki Education Board Member Carwil Bjork-James gave an excellent talk on knowledge equity beyond gap-filling, talking about how to think more about the sources we use and how we frame discussions of knowledge to be more equitable.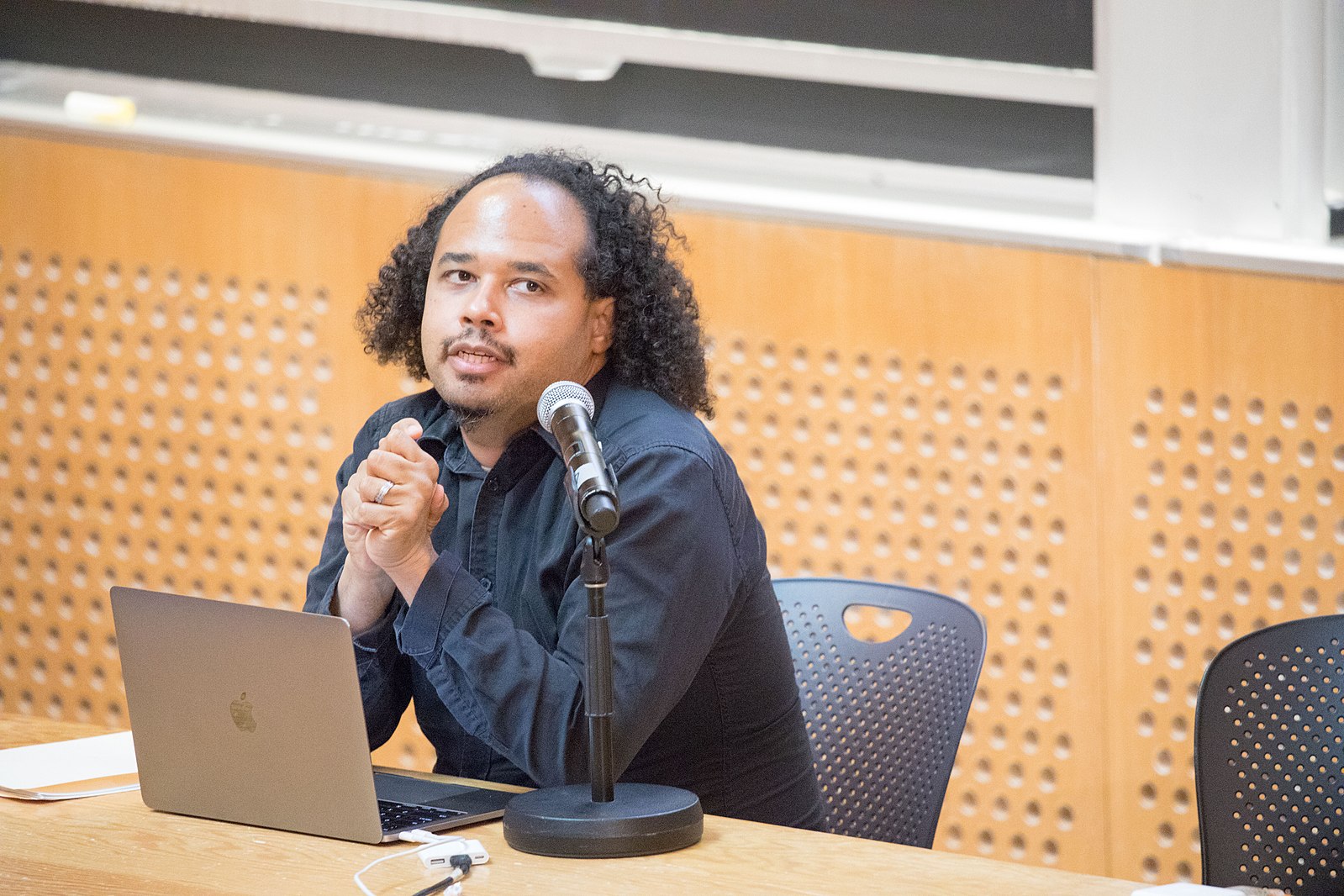 Wiki Education Board Member Richard Knipel and former Wiki Education staff member Rob Fernandez showed off "Mbabel", a system for using Wikidata to preload an infobox and recommended section headings for missing articles, which they've been using at thematic edit-a-thons as a practical way to let new editors dive quickly into article writing.
Chief Technology Officer Sage Ross joined a session led by the Wikimedia Foundation's developer advocacy team to discuss best practices and advice for software development internships and mentoring.
Sarah Mojarad and Helen Choi from the University of Southern California presented on some of the challenges instructors still face in adopting the Wikipedia assignment and lingering misconceptions about Wikipedia in higher education. They discussed how they're both using Wikipedia assignments to help engineering and science students learn how to communicate their subject-matter expertise to the greater public.
Wikipedia Student Program Manager Helaine Blumenthal presented alongside Amanda Kaufman of Wake Forest University, Trudi Jacobson of the University of Albany, and Darrin Griffin of the University of Alabama and focused on how instructors can use the Wikipedia assignment to impart critical digital and information literacy skills to today's students.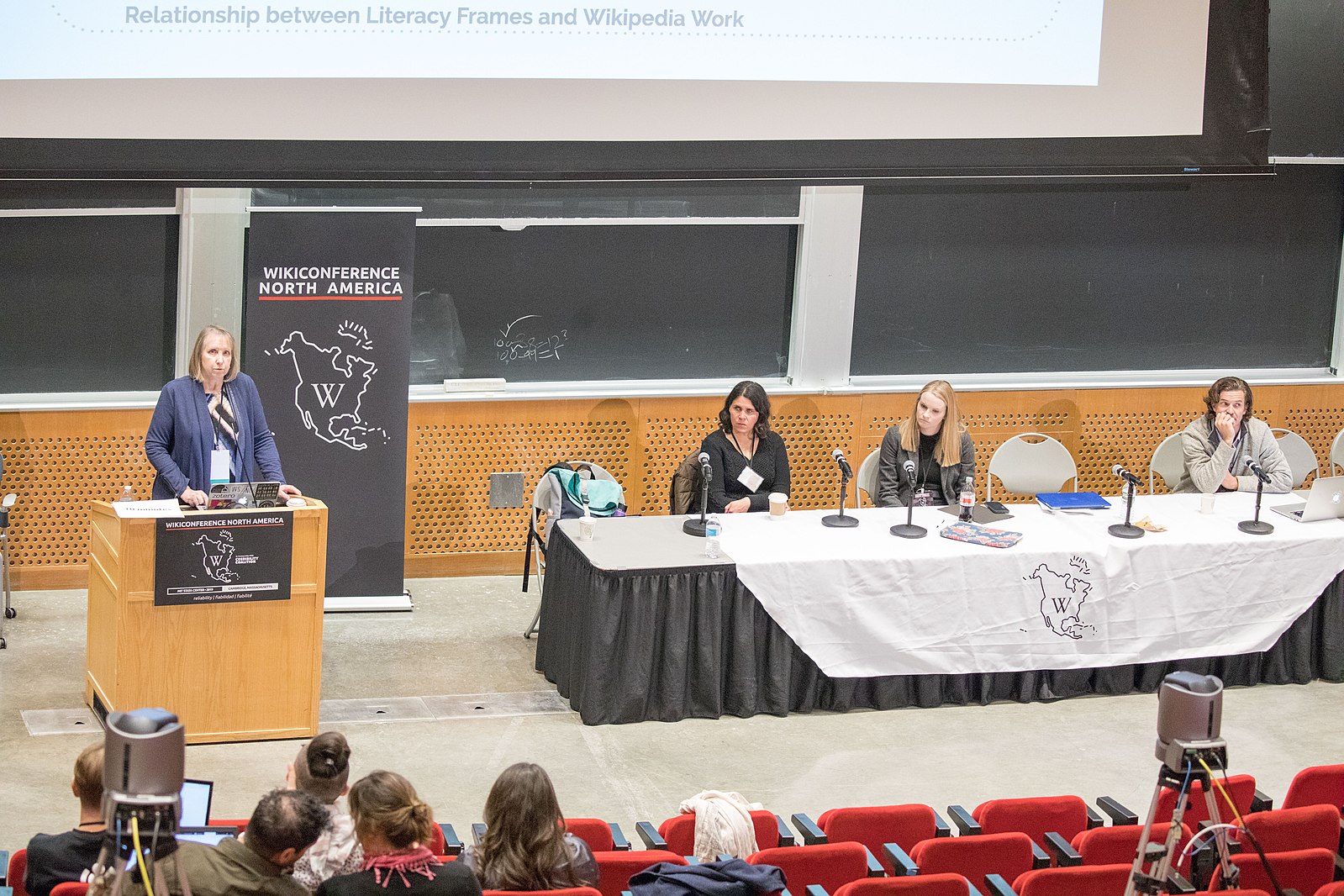 Ximena Gallardo from LaGuardia Community College and Ian Ramjohn from Wiki Education helped lead the Wikimedians of the Caribbean/AfroCROWD translate-a-thon, which focused on translating articles into languages used in the Caribbean. LaGuardia CC has been running these translate-a-thons in April for a few years. Sherry Antoine (of AfroCROWD and WikiCari) and Ximena taught participants how to use the translation tool. Participants worked in Spanish, French, and Dutch, the major non-English languages of the Caribbean.
Elizabeth Che from CUNY's Graduate Center discussed how she and fellow faculty are using the Wikipedia assignment to improve Wikipedia's coverage of women psychologists. We enjoyed hearing about the survey results from her students before and after completing the Wikipedia assignment. It was especially gratifying to note that 76.7% of students said that Wikipedia was more reliable than they previously thought, and 80% felt empowered by publishing an article!
Colleen D. Hartung and Polly Hamlen spoke on the 1000 Women in Religion WikiProject, which is aimed at improving Wikipedia's coverage of women in religion, thus helping to narrow the gender gap on Wikipedia. The following day Wiki Education Wikipedia Expert Shalor Toncray spent some quality time with Colleen and Polly assisting them with their event Dashboard and discussing their mutual interests in religious studies and improving Wikipedia.
Helaine, along with Wikidata Program Manager Will Kent and Scholars & Scientists Program Manager Ryan McGrady, discussed how Wiki Education is seeking to bridge the gap between subject-matter experts and Wikipedia through its Student and Wikipedia Scholars and Scientists programs.
After listening to a riveting discussion on teaching intellectual property law with Wikipedia by Kit Heintzman, Shalor Toncray was able to talk with a law instructor who was interested in teaching with Wiki Education — and was later able to connect him with a law instructor who has taught with Wiki Education and could give him advice and guidance.
Will Kent led a session about developing a curriculum for Wikidata. In the question and answer session, a great conversation developed around the difference between documentation and a curriculum, as well as tips for teaching different aspects of Wikidata to different audiences.
Rosie Stephenson-Goodknight is Visiting Scholar at Northeastern University, improving Wikipedia's coverage of women writers. In addition to helping to organize WikiCon, she shared her recent efforts to bring structured data about women writers, as well as other information like reviews and readership of their works, into Wikidata to enable new kinds of research and analysis.
Ian Ramjohn and MIT librarian Kai Alexis Smith joined other members of Wikimedians of the Caribbean to present the results of a multi-language survey of Wikipedians in the Caribbean. The survey demonstrated real interest by people in the Caribbean for tools and trainings to contribute to Wikipedia. Special cases discussed included that of Cuba, where the population is highly educated, but lacks affordable internet access, and the struggle for people to see Caribbean creole languages as legitimate (with examples raised from Haiti, Jamaica, and the French Caribbean).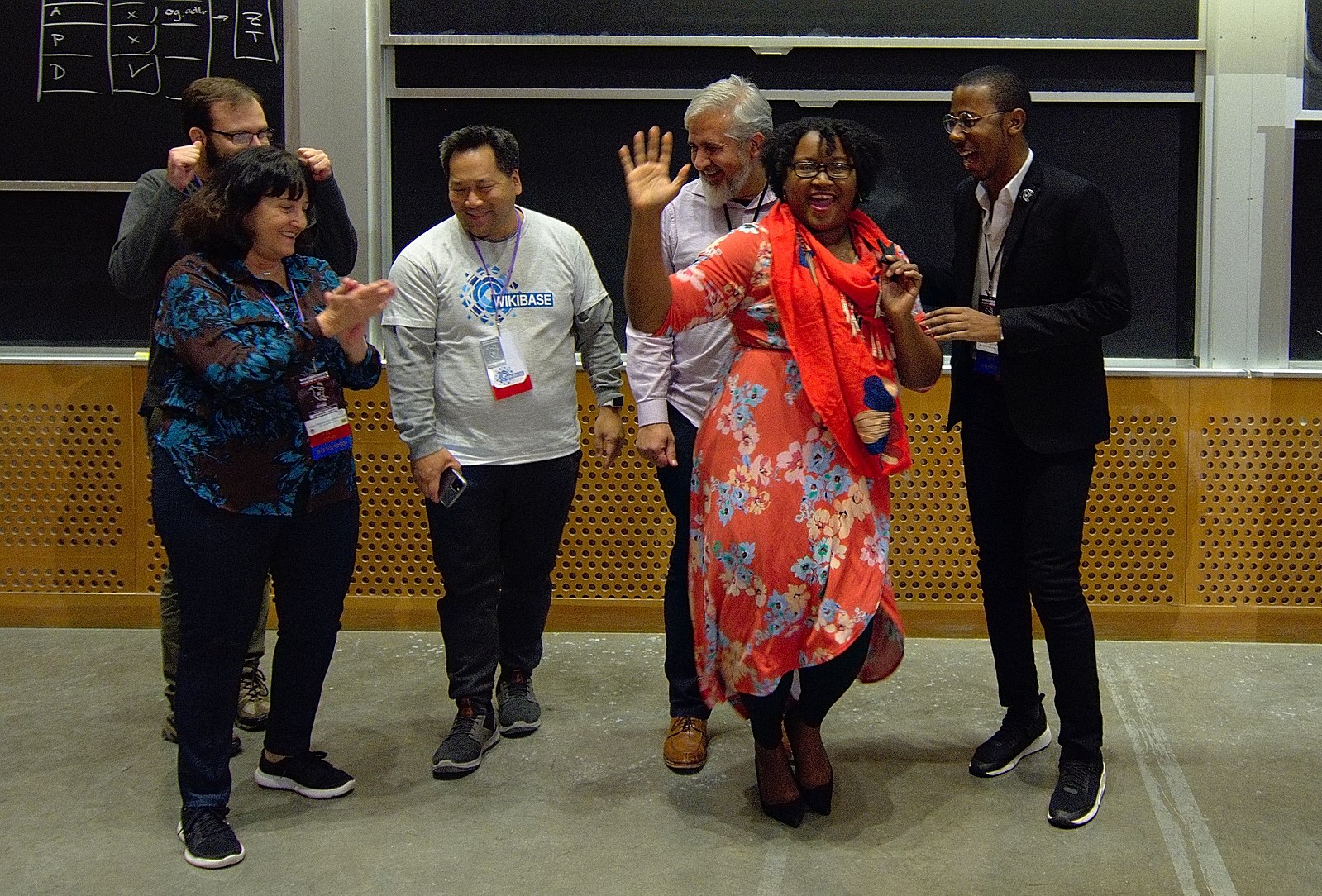 Ximena Gallardo from LaGuardia Community College discussed her ongoing work with her writing students around Wikipedia-based projects. They're currently working on taking advantage of LaGuardia's rich diversity to promote translation projects and on forming an alumni group of students who've participated in Wikipedia assignments.
Malavika Shetty from Boston University demonstrated how her students are drawing on their cultural heritage to improve Wikipedia content while enhancing their research and writing skills.
Of course, while sessions offer an opportunity to hear from featured speakers, one of the key values to conferences like this is our opportunity to connect with other Wikimedians and wiki enthusiasts from across North America. Numerous hallway conversations fueled lots of interesting thoughts and connections, and Wiki Education staff are excited to take these insights forward into our work in the coming months. We are deeply grateful to the organizing committee for all their hard work, and our fellow collaborators in the open knowledge space for sharing their expertise with us.
---
Header/thumbnail image by Victor Grigas, CC BY-SA 4.0 via Wikimedia Commons.