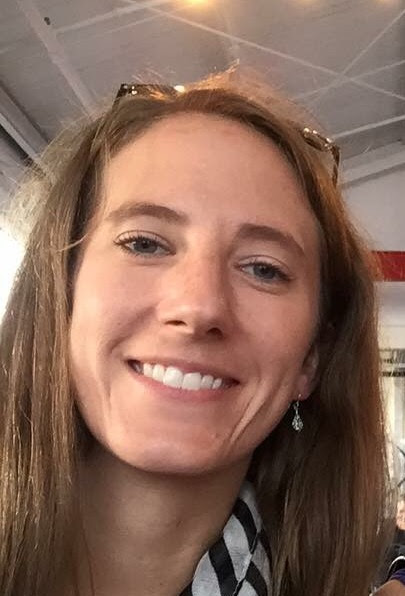 When your students, colleagues, and institution all recognize you for your teaching, that's huge.
In January, Dr. Kathleen Sheppard of Missouri University of Science and Technology won a teaching award for having her students write for Wikipedia as an assignment. Now, Missouri S&T has also named her their 2019 Woman of the Year for her "willingness to engage actively in issues that affect women's lives, and her leadership by example in multiple arenas of research, teaching, mentoring, and participating in activities that promote diversity."
"Sheppard's colleagues and students praised her as a role model and for her contributions to educating students and wider audiences on the history of women in science," the Woman of the Year announcement reads.
Part of Dr. Sheppard's efforts to educate audiences outside of the classroom involves the impact her students have had on Wikipedia. Since she first started teaching Wikipedia writing assignments in 2017, Dr. Sheppard's students have added 103,000 words to a total of 80 Wikipedia articles related to the history of science, which collectively have been viewed 3.5 million times.
Dr. Sheppard makes a conscious effort to innovate her teaching styles, always in pursuit of improved student learning outcomes. From the beginning of teaching with Wikipedia, she considered how this new approach to teaching science communication would benefit her students. "I'm not really a theorist, but as a historian I always need to answer the "why" question," Dr. Sheppard reflected on our blog after her first term trying the assignment. "It's great to use new tools in class, but how do they enhance student learning?"
While her students were resistant to an unfamiliar type of assignment at first, once the term wrapped up, it was another story. "They all said how much they 1) enjoyed the project; 2) learned more content from adding 500 words to an article than they had from doing long papers in other classes; and 3) learned more about the writing process than in other projects they had done."
Dr. Sheppard ultimately concluded that students not only worked harder on the project than they had on term papers past — a fact supported by published research about student learning outcomes accomplished with a Wikipedia assignment — but also said "they had fun doing it." The "real-world implications" of the project, as she described, inspired them to work hard and take personal satisfaction in that work. Given that a Strada and Gallup study recently concluded students value their education more when it's relevant to their lives, a student-centered approach like this makes a big difference for students even beyond their college years.
The experiment paid off. Not only did her students respond positively, but her colleagues also took notice of her commitment to her students and to innovative pedagogy. The Faculty Experiential Learning Award she won in January is awarded to those who lead their students "beyond mastering basic skills and knowledge in the application of that material to problem solving challenges." And now, her institution's naming her Woman of the Year recognizes her efforts "to amplify the voices of women and minorities in history and to change students' perspectives on women in history." These two distinct goals work well together in a Wikipedia assignment, where students identify inequities in public knowledge and go about filling the gaps themselves, learning valuable skills in the process.
Dr. Sheppard proves that teaching Wikipedia writing assignments is one such avenue for leading universities in equitable and student-focused pedagogy. We look forward to her and her students' continued work improving Wikipedia for the benefit of all.
Congratulations, Dr. Sheppard!
---
Interested in incorporating a Wikipedia writing assignment into a future course? Visit teach.wikiedu.org for all you need to know about utilizing our free resources and support to do so.
---
Header image: File:ミズーリ工科大学キャンパス.jpg, Nebraska Puffer Fish, CC BY-SA 4.0, via Wikimedia Commons.