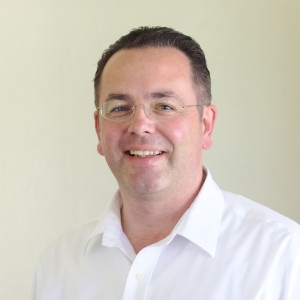 January 15th marks Wikipedia's 15th birthday. In those 15 years, the encyclopedia that anyone can edit has become one of the few resources that people can use to research a topic, or settle a bar bet.
But among academics, Wikipedia has had a rockier path to acceptance. Today, the Wiki Education Foundation has worked with 478 instructors at 282 universities as they assigned their students to contribute content to Wikipedia for their coursework. We've supported more than seventeen thousand students across the United States and Canada. But it started with just a handful of pioneering instructors.
Origins
In 2000, MIT launched a major open-educational resource initiative, the OpenCourseWare project. That project became a siren call for universities to open up access to their own materials.
When Wikipedia came to the scene in 2001, it quickly became a go-to source of information for students. For many instructors, though, it mostly inspired hand-wringing.
Certainly, Wikipedia's standing as a "source" for papers hasn't improved, nor should it. Nobody should rely on an encyclopedia in academic research. It can be a starting point and should never be an end point, and that's nothing new.
But Wikipedia has gained traction in academia. As early as 2002, some instructors challenged students to understand Wikipedia as a writing platform. That assignment spread to universities such as Columbia, Cornell, Dartmouth, Harvard, MIT, and Yale. These courses typically asked students to improve Wikipedia's content related to the course, in addition to, or instead of, writing a traditional term paper. A mantra emerged: "Don't cite it, write it."
At that time, Dr. Anne McNeil began teaching a PhD course, "Physical Organic Chemistry", at the University of Michigan. She'd ask chemistry students from four PhD programs to expand Wikipedia articles on chemistry. Her colleagues immediately saw the value.
"Everyone thought it was a cool idea," McNeil said. "We often ask students to write 'reviews' of the literature, but then the only readership is the faculty member. Here, everyone — both students and faculty — saw the relevance of digesting the literature and then adding this new content to Wikipedia. Everyone benefits from the effort."
Some resistance
Support for the idea wasn't universal. Taking on a Wikipedia assignment back then was a bold stance. Though Nature published research in 2005 suggesting that Wikipedia was only slightly less reliable for certain science topics than Britannica, instructors still tended to consider Wikipedia only from the perspective of the student reader, not the student contributor.
"Wikipedia was not perceived as a learning tool when I started teaching with it in 2004," said Dr. Bob Cummings, at the University of Mississippi, who remembers many of his colleagues still hadn't heard of it by then. "If they had heard about it, they linked it to plagiarism. Many students were citing it as a source, but taking more text than they should. So most educators only conceived of it as an internet source in student research papers."
"I thought of it as more of a curiosity than anything else," said Dr. Diana Strassmann, another pioneering Wikipedia educator. She first taught with the assignment at Rice University in 2007, asking students to write biographies of feminist economists.
She incorporated Wikipedia into a different course she began teaching in 2011, asking students to create substantive contributions on topics relating to poverty, justice, and gender.
"I was increasingly aware of how Wikipedia did not well-cover the subject matter covered in my courses, and of its growing use as a resource," Strassmann said. "It seemed far more impactful for my students to create material for the encyclopedia than to write papers just for me."
She continues to teach with Wikipedia for unique assignments at both Rice University and the University of Chicago.
Other early adopters and advocates include Adrianne Wadewitz, whose work on behalf of education and open knowledge cannot be adequately described in the space of this essay. Though we lost Adrianne in 2014, the collaborative essay she drafted, alongside education pioneers Anne Ellen Geller and Jon Beasley-Murray, is a significant milestone for Wikipedia and education. The trio shared thoughts from a 2010 panel discussion at the Writing Across the Curriculum conference, and formed a thoughtful and influential "manifesto", "Opening up the academy with Wikipedia."
A turning point
The success of these pioneers, and a handful of others, helped inform the Wikipedia Education Program when it launched in 2010. That pilot project sought to expand and improve public policy topics on Wikipedia by connecting university students in the field to contribute content.
That marked a turning point for Wikipedia, connecting instructors to share ideas about what works, and what doesn't. Soon after, in another milestone, a major academic association, the Association for Psychological Science, announced its own Wikipedia Initiative.
"The endorsement of the APS was a very big milestone," Cummings said. That initiative called on its members not only to contribute to Wikipedia, but to encourage students to do so as well.
Since then, learnings from hundreds of classrooms have been poured into training materials and guidebooks to help instructors build assignments that help students learn about, and contribute to, Wikipedia.
In the last two years, other academic associations have endorsed Wikipedia assignments. The Midwest Political Science Association, the National Women's Studies Association, the American Sociological Association, the American Society of Plant Biologists, and the Linguistic Society of America have all launched their own initiatives through partnerships with the Wiki Education Foundation.
By 2014, more than 98% of undergraduates said they used Wikipedia. Crucially, the action taken most often with Wikipedia's content among those undergraduates was verification — checking to see if what Wikipedia said accurately reflected what they'd read in class. That tells us that as Wikipedia has permeated the culture, students are becoming more aware of how to read Wikipedia through a critical lens.
Similarly, as the process of building a Wikipedia article became better understood, more instructors are seeing its value.
"The first key shift was moving the professorate from the seeing Wikipedia as a flawed source, to seeing it as a platform for collaborative knowledge creation," said Cummings. "Teachers who resisted the use of Wikipedia often saw it as a part of the overall degradation of information literacy due to the arrival of the internet, and hated the lack of authority, accuracy, and relevance that Wikipedia represented."
Today, it's seen as an opportunity. The citation requirement for Wikipedia encourages students to dive into their libraries, and to make use of their access to academic resources and databases.
Communicating for Wikipedia's enormous readership means thinking carefully about how to express the knowledge a student has learned. The warning that Wikipedia is not a reliable source is an invitation to develop media literacy skills. Instead of writing off Wikipedia, instructors have students write on Wikipedia. And they ask students to explore what goes into a quality reference.
As we enter 2016
As of today, US and Canadian students have edited about 31,000 articles, including 3,700 new articles, through the Wiki Education Foundation's classroom program (Diana Strassmann is the board chair of this organization, and Bob Cummings is a board member).
​After 15 years of Wikipedia's use in education, the stage has been set in academia to make the next step possible: The Wiki Education Foundation has partnered with the Simons Foundation and Google to connect classroom instructors and Wikipedia volunteers on a common mission. The Wikipedia Year of Science 2016 is a site-wide and multidisciplinary campaign to improve science content on Wikipedia. Students learn science communications skills under the supervision not only of their instructor, but of the entire community of Wikipedia readers and editors.
January 15 marks the 15th birthday of Wikipedia. As the connections between Wikipedia and academia develop, we believe Wikipedia's best is yet to come.
---
Photo: Modified from "ROC Local Government Exam examinee quantity 20131221" by Solomon203 – Own work. Licensed under CC BY-SA 3.0 via Wikimedia Commons.