Valerie Bentivegna is a bio-engineer working and living in Seattle. She is a member of the Seattle pod of 500 Women Scientists and chair of the Communication Working Group of the Marie Curie Alumni Association. You can follow her on her personal blog and on Twitter.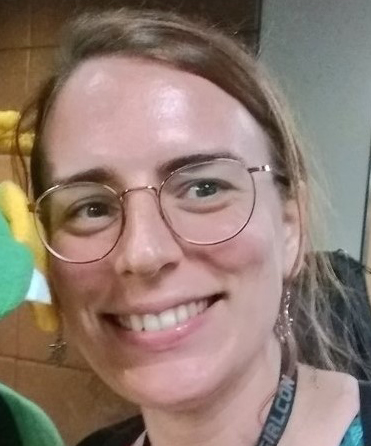 We all know Wikipedia. It's almost impossible not to. 
For me, from a quick look-up of some fact to prove your point in an argument with friends, to double-checking a chemical structure for schoolwork, or to translate an obscure plant name I can't think of the English name for; I've used Wikipedia consistently for well over a decade.
I've always known that Wikipedia was an online encyclopedia than anyone could edit. But I'd never even considered making an edit myself. Until one day in April, I received an email from 500 Women Scientists with the opportunity to attend a 6-week wiki-editing course. I'd already been working from home for a few weeks, with a considerably lower workload than usual, and — to be honest — not quite sure what to do with myself. So, I jumped on the opportunity to learn how to use the skills I already have — hey, I'm a scientist, I've been researching and writing and fact-checking for years! — to make Wikipedia a more inclusive place.
500 Women Scientists Wikipedia
About 10 women scientists gathered twice a week to learn how to edit Wikipedia with one main goal: putting more women on Wikipedia. I was saddened, but not surprised, to learn that of all the biographies on Wikipedia, only ~18% are about women. That percentage is ~16% if we only look at academic biographies, and it drops down to ~6.5% for female engineers, my own field. 
One potential reason for this is that a lot of Wikipedia editors are men. And — likely due to implicit bias — they write and edit articles about… other men. Even if the academic world is becoming more inclusive, this isn't necessarily reflected on the online encyclopedia that everyone uses. 
And that's a problem. Middle or high schoolers looking to learn more about notable figures in a field of interest and don't find anyone who looks like them or comes from a similar background, might be turned off from pursuing studies in that field. So that's where 500 Women Scientists Wikipedia comes in. By increasing representation of women in the academic biography category of Wikipedia, either by improving existing articles or writing new ones (for example through the Women in Red WikiProject, which aims to write articles for "redlinked" women), we could improve representation and therefore make Wikipedia a better and more inclusive resource.
That all sounds good, but how?
Okay, so I knew I wanted to make Wikipedia more inclusive and I knew why, but that didn't really help me with the "how." Again, the fact that anyone can edit, doesn't make me feel comfortable doing so right away! Luckily, the WikiEducators (if that's the term, the course was organized by Wiki Education, and everything related to Wikipedia seems to have "Wiki" in it!), walked us through the core policies of Wikipedia, the do's and don't, and helped us through our first article edits.
Here is a list of things that stuck (but you can find all that is relevant to editing Wikipedia, on — you guessed it! — Wikipedia):
Making the first edit
The first edit was scary! 
What if I made a mistake? What if I undid someone else's edit and step on their toes? What if I did something that was inherently anti-Wikipedian?
Wikipedia's mantra is "Be Bold" — make the change! The beauty of a massively open, crowd-sourced, and peer-reviewed platform is that almost everyone there is willing to help. It's not seen as a faux-pas to make mistakes, and if you do, someone else will come along and fix it. Accidentally left in a typo? Someone will fix it. Mistakenly got a fact not quite right? Someone will fix it. Change someone's important edits without noticing? They can come back and undo your change. And Wikipedia keeps track of all the changes in the "history" tab, making the whole editing process transparent and traceable.
Working on the second article was considerably easier. Sure, there are still some really tricky things, like adding images or editing boxes, but overall making edits on Wikipedia is really easy!
"So fix it"
Another Wikipedia Mantra is "So fix it": if you see something wrong, make it better. 
If you see a lack of representation, write a new article. Make existing articles better (I was surprised to learn about how some articles in the outer corners of Wikipedia are not great). Increasing representation is not just about getting more women biographies on Wikipedia. Black, Indigenous and People of Color academics are more underrepresented on Wikipedia than they are in academia (thanks to the #editWikipedia4BlackLives effort on June 10th and ongoing efforts from the people involved, that will hopefully change), and Pride month brings LBGTQA+ themed "editathons" (sessions where groups of people edit pages together). Wikipedia is a group effort, and together we can all make Wikipedia better: more representative, more inclusive, and more equitable. I myself plan to edit or write one article a week! 💪
Interested in taking a course like the one Valerie took? Visit learn.wikiedu.org to see current course offerings. Another 500 Women Scientists Wiki Scientists course is now enrolling!