Dr. Jyoti Patel is a Research Associate Professor in the Department of Neurosurgery at NYU School of Medicine. She recently completed our Wiki Scientists course with the New York Academy of Sciences.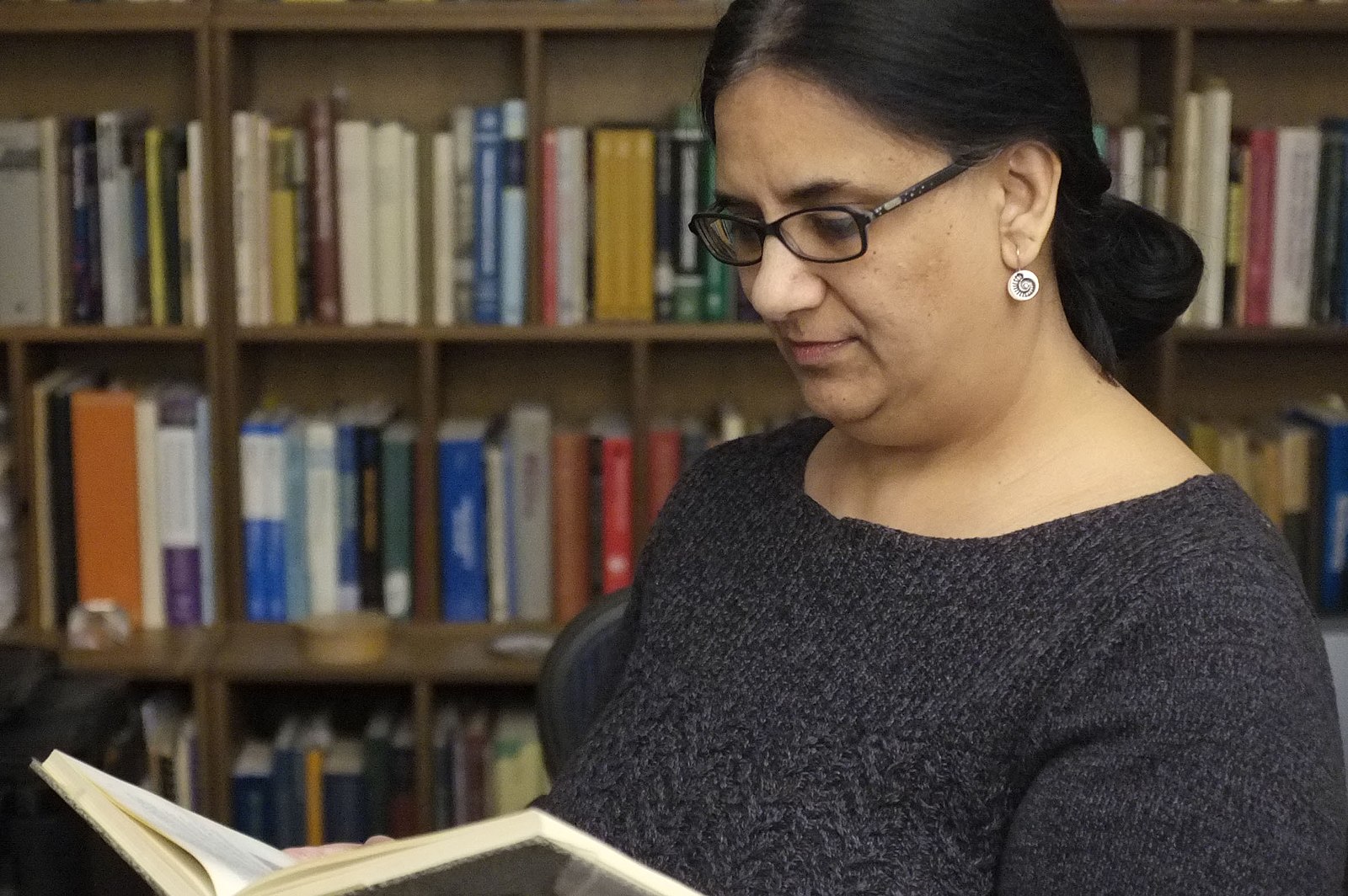 Growing up in the UK during the 70s, long before the Wikipedia era, I was fortunate to have received a completely free education. I did my O-Level and A-Level exams at an Inner City London School in one of the most disadvantaged regions of the country and was among the very few in my school year that got the sufficient grades to be able to make it to University. This was an achievement that amazed not only me but also my family, friends, and even my teachers. Having confidence in myself has never been my strong point.
Part of my success at school may be credited to my older sister who enthusiastically taught her younger siblings everything she had learned at school that day. I remember being told all about atoms at the age of six and being my sister's lab assistant when she experimented with her home Chemistry Kit. My teachers also played a big role in lending me books and spending extra time tutoring me. Credit also goes to the local library and the secondhand set of Encyclopedia Britannica volumes our neighbor gave us.
Going to University was never in my plan but I thought: "Now that I have the grades I guess I ought to go". Studying Pharmacology was a challenge. I struggled with the immense amount of information thrown at me. But again, with the support of the excellent teaching staff and many of those around, as well as the library, I managed to get through it. Again, I had made no concrete plans for my future after University but, to cut a very long and serendipitous story short, I ended up working on a Ph.D. in Neuroscience in a scientific research lab headed by a guy that I had once heard as an external speaker at University and who had written a text book that was crucial in getting me my first degree.  During my period as a doctoral student, still as lacking in confidence as ever, I met many inspirational characters who were extremely intelligent and worldly in comparison to me but importantly, were unstinting in sharing their knowledge (both academic and non-academic).
A few years after completing my Ph.D. I had the amazing opportunity to join a lab in New York City.  It wasn't until I was in the USA that it really struck me just how fortunate I was to have received for free the formal education and informal nurturing that had shaped me into becoming a fully-fledged scientist exploring the wonders of the brain. I had always felt compelled by my personal experience to try to pass on my knowledge, but I mostly did this by training others in my lab or by teaching students in classes. This was satisfying but only impacted relatively few people. I began to take part in the Brain Awareness Fair at my institution several years ago; this annual event is designed to educate the public about the brain and brain health. I find this an important and rewarding activity, again however, it mostly impacts those in the local community.  I've always wanted to do more but, as a full-time research scientist, I have limited time and energy to invest in attending organized meetings and events.
My partner (also a scientist) and I have been big enthusiasts for Wikipedia and often talk about what the underlying philosophy and what an immense resource it is. A place where people all across the globe may obtain (mostly) accurate information on just about any topic of notoriety regardless of whether they are wealthy or not.  The ultimate mentor. When I saw the announcement from NYAS about the opportunity to take part in a Wiki Scientist course, I was delighted. It seemed like a perfect way to discover how to pass on my scientific knowledge to a vast community whenever and however much I wanted.
Despite feeling intimidated about not being up-to-date with the latest internet technology, I knew I had to try it. Just like going to University, doing a Ph.D. and moving to the USA, I knew that enrolling in the Wiki Scientist course would force me to get out of my comfort zone.  I had never used 'Zoom' before but loved it when we used it to meet with our instructors Ryan, Ian, Will and Elysia, and fellow classmates once a week to discuss progress and concerns. I came to appreciate using 'Slack' as a communication channel during the week to share any issues or information we had between meetings. The Wiki Education Dashboard was like a home where we would complete on-line courses, assign ourselves articles to edit and keep track of our progress. But most of all I enjoyed finding out about the workings of Wikipedia itself; evaluating articles, using talk pages and Wiki Code to let other editors know what you are doing, and using sandboxes to draft material, as well as finding out more about the amazing Wiki Community.
Making minor edits to a real Wikipedia article for the first time was both incredibly scary and exhilarating at the same time. The sense of responsibility for what I added or amended was surprisingly overwhelming. We were told to 'Be Bold' but I was convinced I was going to do something drastically wrong. But as Ian (our Wiki Education expert) said "you cannot break Wikipedia".  Next we were asked to make major changes to either a 'Start' article or an article with a low rating and in need of improving. I chose one close to my current research topic on the brain, which also happened to be on a list of Neuroscience articles needing improvement. Despite having written many scientific articles in my professional life, I found this task challenging. The non-biased factual style and way in which statements should be substantiated was different to what I am used to. How to find non-copyrighted images to include in an article was also revealing. After finishing my major edits to the article in the sandbox and then making them 'live' I was astonished to discover that before I started working on this article there had not been any changes to it from other editors for months. However, after my edits, there was an immediate flurry of activity from other editors correcting my typos…but thankfully not my science.  What I find most rewarding, however, is that 150 to 200 people view this article every day. Passing on my knowledge to that many people around the world really blows my mind.
With the relatively small number of women that make contributions to Wikipedia, I truly feel that being an active Wiki Woman Scientist is one of the most important things I can do. While exploring the platform for articles to edit I found that there is certainly no shortage of work to be done. I would encourage anyone and everyone to contribute content to this wonderful gift to our world –  and if you are a little underconfident and intimidated, as I was, just remember Ian's words: "You cannot break Wikipedia".
---
Interested in taking a course like this? Improve information about disability healthcare on Wikipedia through our upcoming course sponsored by WITH Foundation (here). Or write Wikipedia biographies for women across disciplines and professions (here). To see all courses with open registration, visit learn.wikiedu.org.
---
For inquiries about partnering with Wiki Education, contact Director of Partnerships Jami Mathewson at jami@wikiedu.org or visit partner.wikiedu.org.