Melony Shemberger, Ed.D. is Associate Professor of Journalism and Mass Communication at Murray State University. Here she provides a framework for teaching Wikipedia writing assignments in the journalism classroom.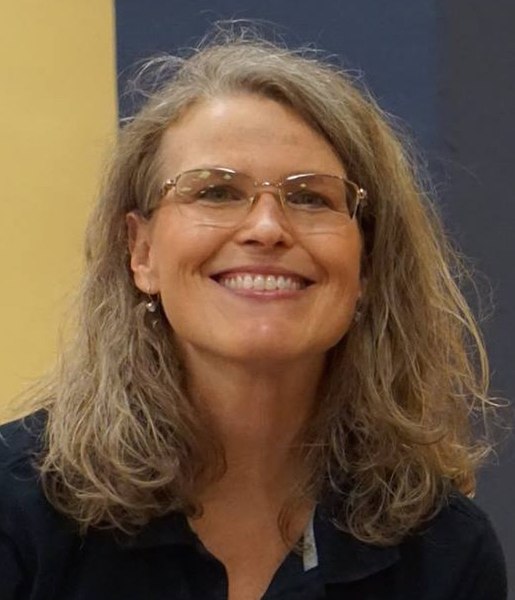 When I agreed to teach News Editing for the Spring 2019 semester, I went into full throttle to plan for a course that I had not taught in three years. What bothered me more was that the course content, although necessary and relevant, is dry and bland. Sprucing up the class lectures and assessments was my top goal, but I did not know what that would look like.
My answer came in November 2018 when I attended a faculty development workshop on my campus presented by instructional librarian Amy Dye Reeves, who completed a Wikipedia editing course for professionals, taught by Wiki Education, earlier in the year. As she was speaking, the idea to integrate Wikipedia into my News Editing course started taking shape in my head. I decided on the spot to involve Wikipedia as an experiential learning activity for my students. Minutes after the session ended, I returned to my office and signed up for a Wiki Education course page.  
When the spring semester began in mid-January, I devoted the first week to building support among my students for Wikipedia. We explored how Wikipedia could build their editing skills through a series of themes. First, we discussed the importance of their editing contributions to enhance the accuracy of Wikipedia content. Second, we discussed ways in which Wikipedia is used in academic and nonacademic environments. Third, instruction centered on how Wikipedia content is based on established sources, that it's not original research, and how the writing must be neutral and free of bias. 
Aligning course content to Wikipedia
For successful integration of Wikipedia into the News Editing course, these learning objectives served as the foundation: 
1. Demonstrate mastery of grammar, punctuation, spelling and sentence syntax.
2. Verify sources of information.
3. Edit for accuracy. 
4. Edit copy for the online platform.
5. Edit copy according to legal and ethical issues.
6. Demonstrate proficient application of rules in The Associated Press Stylebook.
The class met for 75 minutes on Mondays and Wednesdays. On Mondays, lectures and formative assessment applications were conducted on a particular content area. These areas included grammar, punctuation, precision, accuracy, language and style, and legal and ethical concepts. For 14 weeks, each Wednesday was designated Wikipedia Wednesday, when students applied what they learned on Monday by editing a prescribed number of articles on Wednesday. In addition to editing, the students spent a portion of Wednesday's class researching and writing their own Wikipedia articles. Students also conducted peer reviews of the Wikipedia articles they wrote. Students reflected on their experiences in weekly discussion board prompts in Canvas, the university's learning management system.
Assessment
Wikipedia assignments were worth 40 percent of a student's final grade and based on four components: 1. class participation during Wikipedia Wednesdays, 2. discussion board assignments, 3. article development, and 4. presentation of their experience at the university's Scholars Week celebration in April. Rubrics were used to assess the editing, writing, and discussion assignments. A student's grade was not based on whether his or her article was published. Several drafts were submitted before the final one, with instructor feedback provided each time.
I designed discussion board assignments in Canvas for students to reflect on their editing and writing experiences that day and comment on the course material applied. Here is an example:
Editing language was discussed in class on Monday. This means we as editors strive to eliminate wordiness. Proper grammar, precision and accuracy also are important. Reflect on these concepts. Describe your editing process today. 
Provide the title of the Wikipedia articles you edited and links to the articles. Strive to edit three articles today.
In addition, here are tasks for writing your article:
1. Develop your outline.
2. Find at least two sources for now to help you begin your research. Document those in your discussion post.
3. To begin writing your article in the sandbox, access the Wiki Education training module introducing the concept.
In your post, discuss your progress on your article, as well as any other insights that you wish to provide. 
Your response should be approximately 150-200 words and must be posted before the end of class. Respond to at least one other post before the deadline. Points will be deducted if no peer response is recorded.
In their posts, students had to provide links to the articles they edited and comment on peers' posts. The number of articles the students edited varied. For example, students might be tasked to edit three articles one week. The next week, the number could be higher or lower, depending on the content area discussed on the previous Monday. 
Results/Student Feedback
In Spring 2019, 12 students edited 116 articles, making 321 total edits and adding 9,500 words. Five students had articles published on Wikipedia, plus seven Commons uploads such as photos. Students were able to include their Wikipedia editing history as part of their portfolio, qualifying this activity as an experiential learning artifact.
In addition, I have shared my Wikipedia work at conferences. My instructional design of Wikipedia in the journalism classroom was selected as a winning entry in a teaching contest at the Association for the Education of Journalism and Mass Communication annual conference held in early August. For the Fall 2019 semester, Wikipedia again is a major learning activity for another course that I teach — in-depth reporting. We are in a new kind of information age that demands the need for greater accuracy, and I am eager to guide students on this journey as we work to shape Wikipedia into a source for everyone to use.
---
To incorporate a Wikipedia writing assignment into a future course, visit teach.wikiedu.org to access our free assignment templates, student trainings, and tools.
---