This term, Dr. David Webster is trying something new. "This year's textbook [is] written by previous years' students," he announced over Twitter, much to the excitement of his followers.
Dr. Webster has taught his students at Bishop University how to contribute to Wikipedia as a classroom assignment for a few terms now. In his Spring 2016 course, Memory, truth and reconciliation in the developing world, students created new Wikipedia articles on a variety of course-related topics, including Truth and Reconciliation in Cambodia and the International Commission of Investigation on Human Rights Violations in Rwanda since October 1, 1990. 16 of these articles, along with 4 from a 2014 course, are included in a new textbook resource for Dr. Webster's students to utilize this term and beyond.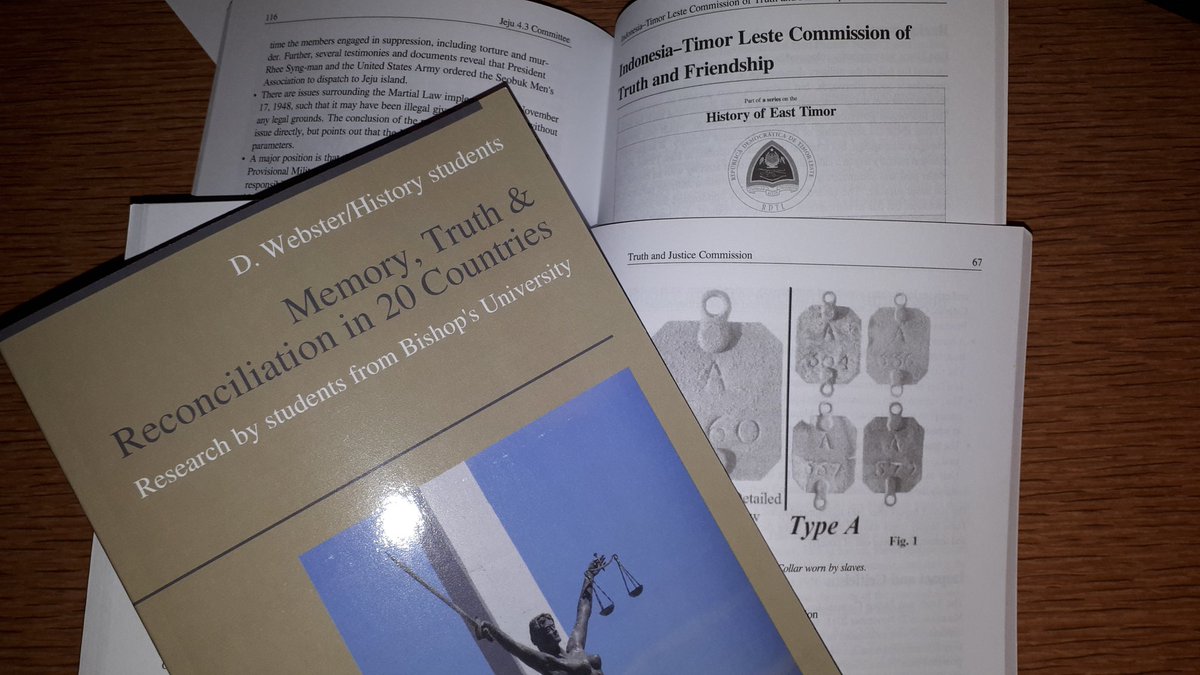 Dr. Webster wrote about the experience of having students write for their future classmates back in 2017. The experience provided students with research, writing, and digital literacy skills – as well as a new found confidence. "Now that they are content providers," he writes, "they won't look at Wikipedia the same way."
Wikipedia is a unique platform through which to engage students. They learn to collaborate with each other and with other Wikipedia users as they distill course topics into concise, well-researched, heavily cited articles for the general public. The exercise strengthens research, writing, collaboration, and digital literacy skills – all while providing a public service. Students make academic information (often restricted behind paywalls) available to anyone with internet connection worldwide. Wikipedia is the ultimate open educational resource.
Another instructor in our program, Dr. Clare Talwalker of UC Berkeley, finds a Wikipedia assignment inspiring because it transcends traditional academic timelines. "Students may build on each other's work in the coming semesters, returning to some of the same articles and slowly improving many important parts of the Wikipedia universe."
And it turns out that this collaborative nature of a Wikipedia assignment is attractive to students, too. One student in Dr. Webster's Fall 2016 course reflected,
"One of the main points I have taken away from this course is that public history, and by extension public memory, cannot solely be shaped by individual scholars. They must be created diversely and as collaborative works by all those whom it may affect. Wikipedia is optimal for this presentation."
Students tend to be more motivated to produce quality work when they know their work can make an impact beyond their course. We've received such feedback from instructors and students alike that seeing the measurable impact of their work on Wikipedia makes a difference.
And the passion that the assignment can inspire also has the power to live on beyond the term. Haleigh Marcello at the University of California in San Diego, for example, shared why she found contributing to Wikipedia to be such a "rewarding and fun experience," and one that she'll continue to pursue. Similarly, Jane Lee came back to update her Wikipedia article months after her course at Washington University in St. Louis ended and shared how proud she was to work toward a better final product.
"There are few assignments that better illustrate the nature of sources, the research process, and the relevance of student writing," writes Dr. Webster, whose course (which will utilize the new textbook) started last week. "I'm looking forward to seeing how this class responds to using a textbook written by former students."
As are we!
---
Interested in teaching with Wikipedia? Visit teach.wikiedu.org to get started, or reach out to contact@wikiedu.org with questions.
---
Image: File:A course textbook for History & Global Studies 228, Bishop's University.jpg, Dwebsterbu, CC BY-SA 4.0, via Wikimedia Commons.