Dr. Sine Anahita is Associate Professor of Sociology at the University of Alaska Fairbanks. She participated in our recent Wikipedia Fellows pilot program as a member of the American Sociological Association. In this post, she reflects on what she has taken away from the experience.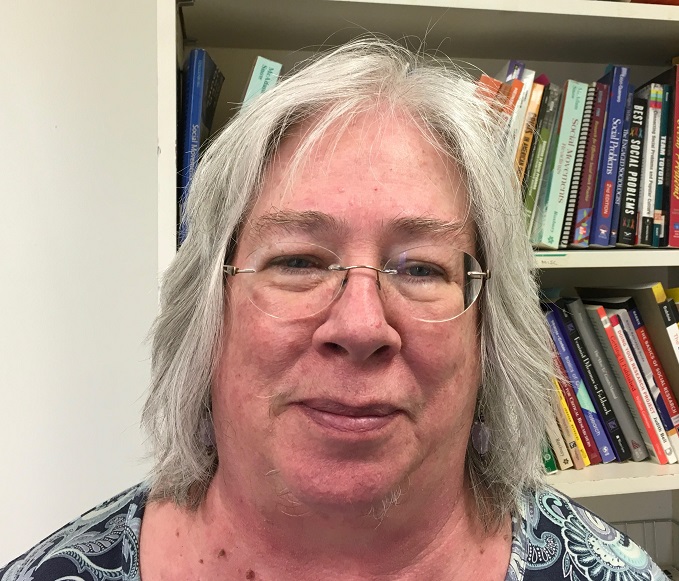 You know how some persons are cat people, and some persons are dog people? Well, I am a people person and I work as a sociologist at the University of Alaska Fairbanks. The state of Alaska has always had a cyclical boom and bust economy. The state's fortune rises when the price of Alaska oil rises, and tanks when prices decline. Unfortunately, when the state's budget suffers, so does the University's budget. Over the past three years, the University's budget woes pushed the other sociologists in my department out. Now I am the last PhD sociologist in Interior Alaska, and I am surrounded by empty faculty offices. The nearest sociologist is 353 miles away, in Anchorage.  By Fall 2017, a deep sense of intellectual loneliness had settled on me—a people person—and I hungered for scholarly interaction.
But then I received two emails: one from the National Women's Studies Association (NWSA) and the other from the American Sociological Association (ASA). The emails announced that Wiki Education was planning a pilot program for Wikipedia Fellows to learn how to become a Wikipedia editor, and they invited applications from sociologists and women's studies scholars. Although in the past I scorned Wikipedia, even to the point of prohibiting my students from using it as a source, the proposed cohort model appealed to me. The idea of engaging on a weekly basis with other sociologists and women's studies scholars was exciting, so I eagerly applied.
The program not only exceeded my expectations, it exceeded even my wildest hopes. The weekly web conferences and online discussions with the other Wikipedia Fellows and the fabulous Wiki Education staff helped to ease the intellectual loneliness. But what I did not expect was the interaction with anonymous strangers on the Wikipedia articles themselves. Sometimes my edits went unnoticed, or at least unremarked. But I also made some edits that generated passionate discussion on the article talk pages. People were reading my work and were arguing with me! Other people persons! I discovered that much of my enjoyment of working on Wikipedia emerged from those creative conflicts with other editors.
I also rediscovered my passion for my discipline of sociology, the passion that I discovered as an undergraduate taking my first sociology class. Wikipedia seeks secondary sources, and there I was surrounded by sociology texts. Re-reading those to find a citation that would be useful in my argument with another editor rekindled that old passion. I remembered what drew me to the discipline in the first place. I had also inherited an office full of books left by the faculty who had departed; there are probably three or four hundred that I do not know that I own. I found myself writing a rather arcane article only because I happened to glance at one of the book shelves and discovered a set of books specific to the topic. Until the Wikipedia Fellows Pilot, I did not even know those books existed, much less that they were on my shelf. So not only did the Wikipedia Fellows Pilot ease my intellectual loneliness by immersing me with other scholars in our cohort and with other editors on Wikipedia, the project also reconnected me with the former owners of the books in my office, and with the scholars who wrote the books.
Wikipedia now feels like a community of scholars to me. I may no longer have colleagues who are physically located nearby, but I am a member of a vast network of people who appreciate interactive learning, collaboration, and scholarly discussions. And I just discovered that Wikipedia lacks an article on a topic near and dear to my sociological heart. Back to editing!
---
To see the Wikipedia articles this Fellows cohort improved, click here. To learn more about how you can get involved as a Wikipedia Fellow, click here.
---