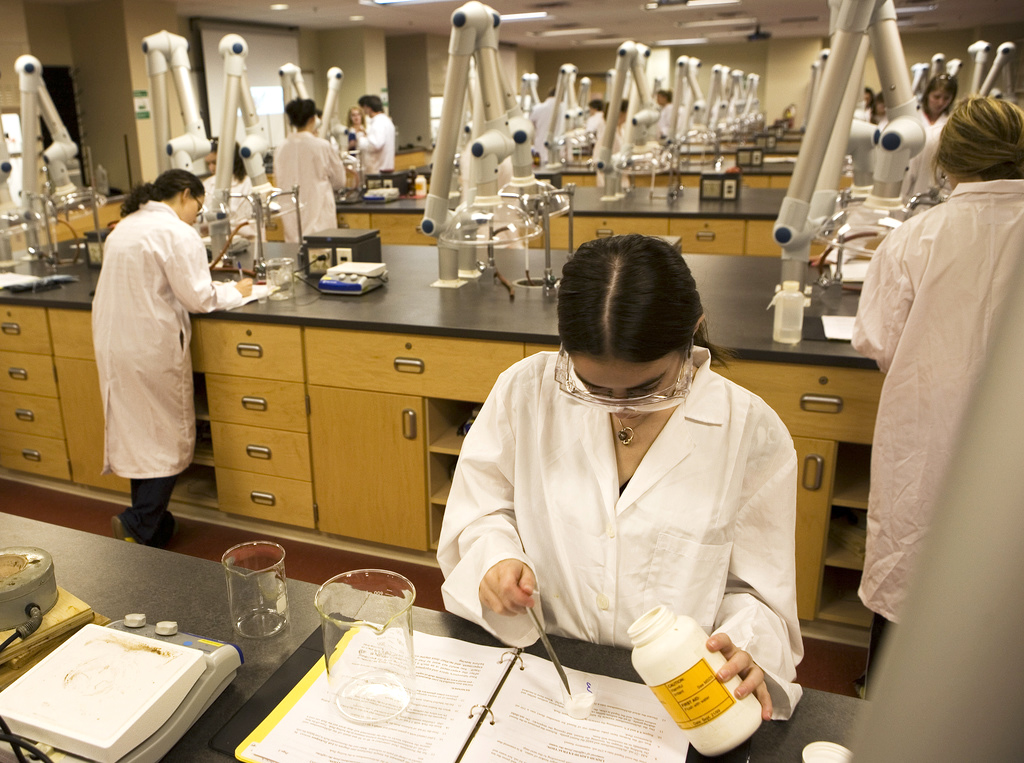 The International Day of Women and Girls in Science is coming up on February 11! This day recognizes the achievements and contributions of women in STEM fields, and the barriers that they and future women scientists face. Wiki Education holds a commitment to improving coverage of these women on Wikipedia. Visibility of their accomplishments and lives is not only well-deserved, but also inspires upcoming generations of women scientists to see what opportunities are out there for them.
We've written about why Wikipedia matters for women in science before. Now we reflect on how our programs have made a difference. As part of our 2016 Year of Science and our continuing Communicating Science initiatives, we're working to address the gender bias on Wikipedia. Check out our progress already:
Biographies of women scientists improved during the Year of Science: 150
Percentage of student editors who were women: 68%
Words added during YOS (2016) + Communicating Science (2017): 12.68 million
The Year of Science alone produced nearly 5 million words of content, which has been read by more than 333 million people. The initiative's success has even inspired similar efforts, like this one in Brazil.
Partnering with academic associations to close the gender gap
Our partnerships with academic associations are a testament to Academia's desire to expand its audience. We partner with a number of scientific academic associations, many devoted to improving Wikipedia articles on women in STEM. Our partnership with the Association for Women in Mathematics and our collaboration with the Association for Women in Science, are two such examples. And through our partnership with the American Chemical Society, students work to create and improve biographies of women chemists, who remain underrepresented on Wikipedia. The National Women's Studies Association also continues to be an effective partner and has engaged a number of recent courses in science and women's studies. These courses have examined topics like gender, race, and culture of science and technology; women and minorities in the geosciences; women in science and engineering; and the culture of inclusion in the field of geobiology. We continue to expand our engagement with academic associations to better represent the wealth of knowledge out there about women in STEM.
Writing women into Wikipedia: biographies about women in science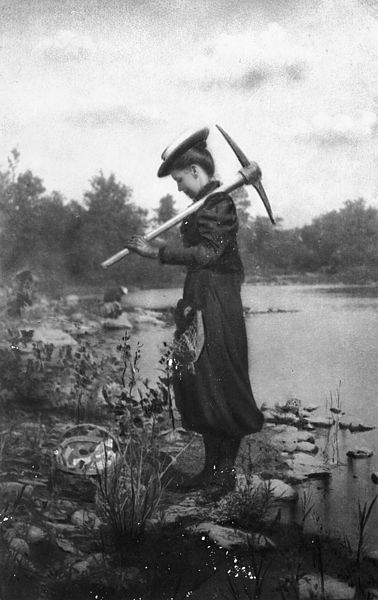 Wikipedia's gender disparity is reflected in the available content: only 16.48% of biographies are of women. A 2016 independent study finds that Wikipedia biographies of women are more likely to mention their roles as mothers or wives. These articles are also subject to more rigorous notability processes than are articles about men, (that is, women have to accomplish more than their male counterparts to warrant their own Wikipedia article) resulting in fewer biographies on women figures.
During the Year of Science, our Classroom Program exceeded its goal of improving 100 biographies of women in science by 50 articles. It wouldn't have been possible without a few notable courses that went above and beyond in representing women in STEM on the encyclopedia.
In Dr. Glenn Dolphin's geology course at the University of Calgary, students improved more than 80 biography articles for women in geology and created almost 40 articles that didn't exist before. These articles have since been viewed 340,000 times. In his reflective blog post, Glenn notes that students felt more compelled to produce quality work, since it would be seen by so many. His course was even featured in the University news when faculty learned of its great success.
Another notable course with great impact is Dr. Patricia Brook's Introductory Psychology course at CUNY, College of Staten Island. Along with Christina Shane-Simpson, Professor at the University of Wisconsin-Stout, and Elizabeth Che, a doctoral student at The Graduate Center, CUNY, Patricia launched the WikiProject PSYCH+Feminism. In a reflective blog post, they write that WikiProject PSYCH+Feminism worked to "bring attention to more than 400 prominent women who were recipients of the most prestigious awards in Psychological Science, yet lacked commensurate recognition on Wikipedia." Patricia has continued her work to close the gender gap on Wikipedia with her Fall 2017 course, in which students created 30 new biographies for women psychologists and improved others.
During the Year of Science, Wiki Education also worked with WikiProject Women in Red, who created and improved hundreds of articles on women scientists through a virtual edit-a-thon. Many of those articles now include Featured pictures or have been highlighted in the Did You Know section of Wikipedia's Main Page.
Empowering women to become scientists in the future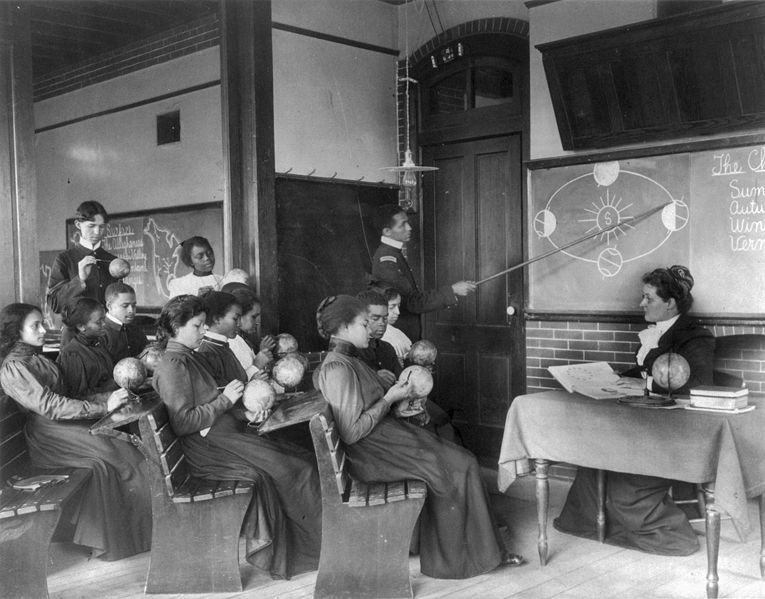 Creating biography articles and improving existing ones can inspire students to pursue careers in scientific fields. As Educational Partnerships Manager, Jami Mathewson, wrote in the American Chemical Society's magazine,
"Information is advocacy, and students…can play a significant part in advocating for women whose research is largely overlooked."
Alice, a student at Caltech, vastly improved the article on Geobiology, rounding out what was previously just a stub to explain what the field is an does. Now, she's the author of one of the top-three sources of information about Geobiology on Google.
"I first came across the Geobiology Wikipedia page about three years ago, when I was a freshman trying to decide if I should major in biology or geobiology," she told us.
The article wasn't much help in her decision-making, but after Alice's intervention, she hopes it can inform future students making similar choices.
"It's pretty exciting to know that college freshmen and maybe high schoolers might be influenced by something I wrote!"
When students have personal investment in an assignment, as they often do with the autonomy that a Wikipedia assignment offers, they can feel empowered in their work. They also practice writing for a mass audience, an opportunity to build confidence in flexing their knowledge in public. And in writing about women scientists and scientific fields in general, students are exposed to possible career trajectories.
"I found that the process of finding a voice to communicate these scientific ideas, organizing my thoughts, and deciding upon the essential information forced me to more deeply and completely understand the research that I had been doing," said a Wiki Education student participant in an immunobiology course at Carleton College.
"The Roman philosopher Seneca famously said, 'While we teach, we learn,' and I think that it is that same teaching and learning philosophy that allowed us to gain a deeper understanding of scientific concepts through the process of writing. … Through our articles we took on the role of teacher."
Combatting internalized stereotypes among women in STEM fields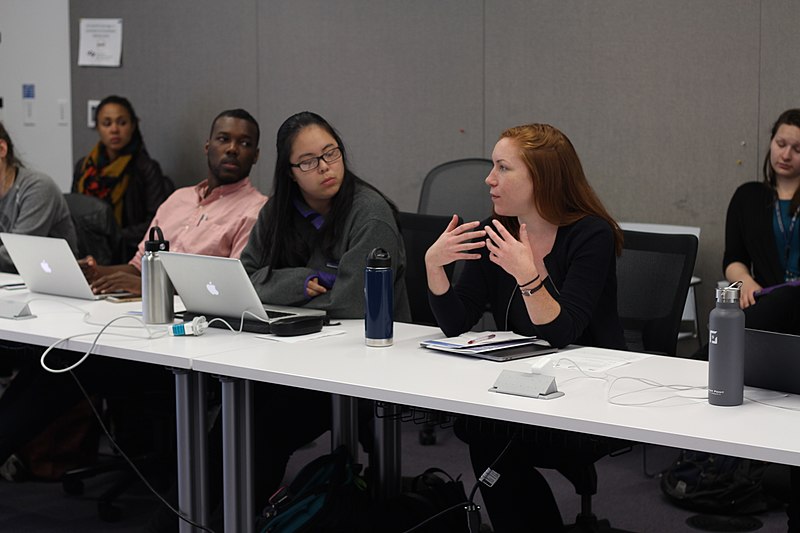 When students complete a Wikipedia assignment, they participate directly in correcting gender gaps and bias on Wikipedia. Not only does our Classroom Program encourage students to make women in STEM more visible to the public, but it engages female students as producers of knowledge. As mentioned above, 68% of Wiki Education's program participants are women — a number that sharply contrasts Wikipedia's editor statistics. It's estimated that about 80% of volunteers who regularly improve the site are young, Western men. Accessible knowledge changes how people think. And authorship is an important aspect of those cultural shifts.
Impacting millions: spreading knowledge for public consumption
The Visiting Scholars program also produced great work in the Year of Science. Wikipedian Barbara Page, who worked with the University of Pittsburgh, edited articles related to women's health, creating dozens and improving hundreds more. Barbara's impact can be seen in articles on neonatal infection, rape, breastfeeding, and STIs. Barbara's work is key to providing well-sourced, reliable information about topics many people are seeking information on.
"In my mind, I have this image of a woman my age just receiving information from her doctor, telling her that she needs some kind of gynecological procedure that she can hardly pronounce," Barbara told us. "Fortunately, she just bought a cell phone that has the big 'W' of Wikipedia listed in her apps, where she might find the information she needs to ask her physician. Younger men are still the most prolific content creators, and I don't think they like to contemplate the health issues their grandmas might be dealing with."
Barbara makes a good point about the importance of diverse authorship.
Communicating Science
Students have improved Wikipedia articles on a range of scientific topics like plant taxonomy, voice disorders, the evolution of sexual reproduction, hearing conservation, country-specific environmental issues, food chemistry, archaeology, sociology, linguistics, and many more!
We update our resources constantly, so that students may feel best supported in improving Wikipedia. We prepare students to specifically dive into STEM topics through our brochures on topics like Biographies, Chemistry, Ecology, Environmental Science, Genes and proteins, Species, Medicine, Linguistics, and Psychology.
---
To learn more about the Communicating Science initiative, see our informational page or the blog post about its impact in 2017. To learn more about teaching with Wikipedia, visit teach.wikiedu.org.
---