Wikipedia is the go-to source of knowledge for human beings around the globe. That's why the Wiki Education Foundation's Year of Science campaign works with science classrooms in US and Canadian universities. Together, we're bringing clearer, more comprehensive knowledge about science to the public.
But just as knowledge transcends borders, so does Wikipedia. So we were excited to watch the Year of Science take on a life of its own in Brazil.
João Alexandre Peschanski is the Cásper Líbero Professor of Political Science and communications supervisor for a Sao Paulo research foundation, FAPESP, working in the Research, Innovation and Dissemination Center for Neuromathematics (RIDC NeuroMat) at the University of São Paulo. He's been guiding a campaign inspired by Wiki Ed's Year of Science, through the USP's Center for Research, Innovation and Diffusion (Cepid). Media there has dubbed their initiative the "Brazilian Year of Science."
"Our focus has been on the mathematical theory of the brain … We choose interesting concepts in papers our research team have produced, and in a collective effort with scientists, journalists and students, create or improve the pertaining content on Wikipedia."
João says there was about a 30-year gap between the the science reflected in the sources on Portuguese Wikipedia, and the cutting-edge developments being made in that field.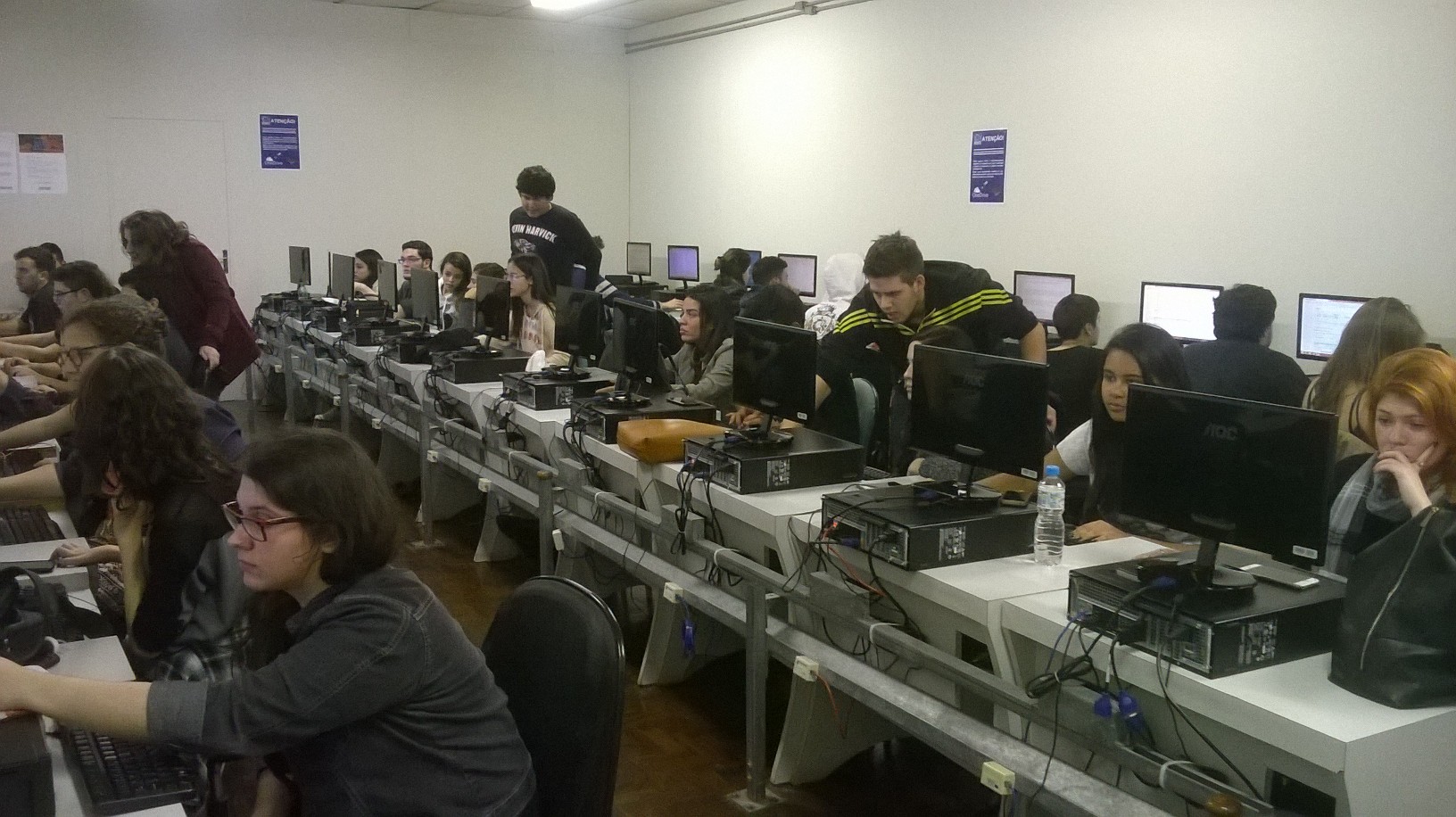 The Brazilian initiative has added thousands of words on topics pertaining to mathematical properties of neural dynamics to the Portuguese Wikipedia. For example, they've expanded the Portuguese language article about Alzheimer's disease, and more complex topics such as brachial plexus injury. They also created the entry on biological neuron models, and created a video that explains "Spike sorting" — a way of tracking and measuring the electrical properties of cells — which appears on both the Portuguese and English editions of Wikipedia.
In their model, experts and researchers work to explain concepts to volunteers from theWikimedia Community User Group Brasil. They go on to write articles based on that expert engagement. Many of the authors are postdoctoral researchers.
"At this point, we are the largest research organization to have a clear commitment to disseminate science through Wikipedia in Brazil. And we are growing: the University of São Paulo has just awarded us four undergraduate positions to work on fostering a broader engagement with Wikipedia on our campus."
João, alongside Wikipedian-in-Residence David Alves and long-time Wikipedia volunteer Célio Costa Filho, have been drawing on Wiki Ed's US-Canadian Year of Science model to expand the program in their own country. David is a journalism graduate who started editing Wikipedia for a class project taught by João. He's now the first person to receive a state grant to promote Wikipedia in Brazil, thanks to the São Paulo Research Foundation.
"Researchers supply qualified, technical knowledge, and we transform the content to a more comprehensible and clear one," Alves said.
We're excited to see the idea and tools we're creating to help take knowledge beyond classroom walls are, themselves, reaching across borders. The Wikipedia Year of Science really is a global phenomenon, and we're excited to see the work that volunteer Wikipedians and groups are taking on around the world!
---
Photo: Flag of Brazil by Governo do Brasil. Similar file available at Portal of the Brazilian Government (accessed in November 4, 2011), Public Domain.