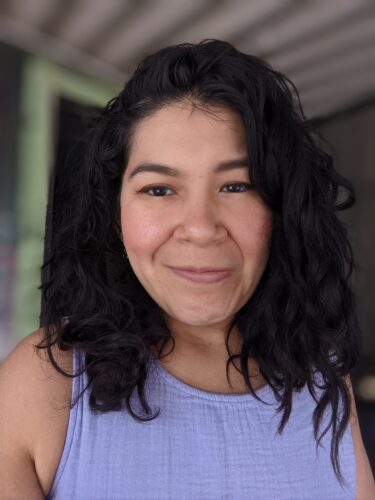 "This was my first time editing and creating in Wikipedia," Diana Castaneda told Wiki Education. Diana recently graduated from Arizona State University (ASU) with a BS in sociology. At first, she was a little nervous about the unfamiliar digital aspect of an assignment where students write for Wikipedia.
"Because I am not savvy with computers, I worried that I would have trouble interacting with creators of already existing Wikipedia pages."
But as she began, Diana was excited to explore a new type of research and not just write another 1,000 word essay. The assignment was part of Dr. Tracy Perkins' Food and Justice course at ASU, which looks at US food history, politics, and activism, with a particular focus on social inequality, social justice, and race and racism.
"The assignment gives us an opportunity to discuss the social construction and politics of knowledge," said Dr. Perkins. "Wikipedia contributors skew heavily white and male, and this impacts the kinds of content available on the site (articles on military history and video games are apparently particularly well-developed). This leaves a number of topics wide open for student contribution."
The Wikipedia assignment inspires students to synthesize a variety of sources in their own words and translate complex academic topics for a general reader. This not only strengthens students' writing skills, but benefits Wikipedia's readership.
Students added course-related content that didn't exist before on Wikipedia: more detailed historical background about the US Department of Agriculture, information on healthcare access for United Farm Workers, and what the agriculture programs were like at Japanese internment camps. Diana in particular created a brand new article on Wikipedia about Garcia v. Vilsack, an impactful court case brought by Hispanic farmers against the USDA. In total, pages that students worked on have received 464,000 pageviews since the course wrapped in Spring 2022.
"If the goal is to explain a topic, event, or concept, I would prefer to do a Wikipedia assignment," Diana shared. "What I enjoyed most was having the ability to activate the creative part of my brain in terms of choosing the vernacular and format of my Wikipedia article. Because it reaches such a wide audience, a Wikipedia article should be easy to read and understand. In my opinion, this might be easier to comprehend and then share that information to someone else as opposed to reading a complex academic paper that leaves you confused at the end."
Diana says that the assignment inspired a new sense of pride in her work and has helped prepare her for her next chapter: pursuing a certificate of completion in paralegal studies at Phoenix College.
"While it was one of the most tedious aspects of the assignment, editing and reediting is a skill that I am currently using as I start the next part of my academic journey. In all honesty, I have never been satisfied by any of my academic work and this assignment forced me to read and reread and then repeat that same process with editing. Therefore, I am able to understand and appreciate how much time and effort I actually put into my academic work."
Before the assignment, aimlessly browsing Wikipedia pages seemed almost second nature to Diana. Now, understanding the site's reach and knowing how to edit, she takes a new lens to what she reads there–activating the critical thinking skills that a Wikipedia assignment helps strengthen.
"I did make an edit after the assignment ended. On my hometown Wikipedia page I added in some information about the indigenous people who were living on the land prior to its naming. It is important to acknowledge and share that information for students and those who are curious to learn about the rich history of the area."
"This experience helped shed the stereotype that Wikipedia is a free-for-all in terms of content. The validity of the content posted can be traced at the bottom of the page and in a time where misinformation is as accessible as Wikipedia, this is incredibly important."
Wiki Education has free assignment templates, tools, and support for the Wikipedia assignment. Visit teach.wikiedu.org to learn more.