Delia Steverson, Ph.D. is an Assistant Professor of African American Literature at the University of Florida. Her classes work most closely with the WikiProject African diaspora.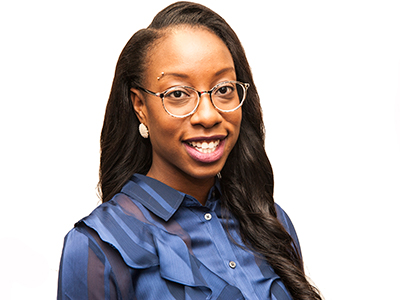 I assigned a Wikipedia project in the fall of 2019 to my honor's undergraduate Gender and Sexualities in African American Literature course after several other colleagues mentioned the project's success. The problem was, I knew nothing about how to actually teach this assignment. My students spent eight weeks creating and improving articles of 20th century fiction writers such as Ann Allen Shockley, Randall Kenan, and J. California Cooper, and I was in utter disbelief about how well they had done, considering I offered only minimal help. I was so intimidated by the process that when they asked me questions about infobox templates or how to find user talk pages, my stock response was always, "Email Helaine," our Wiki Education point person. Needless to say, although their in-class presentations and reflection essays demonstrated their excitement for alternative assignments to "boring" English essays, their feedback of my instruction suggested that I needed to learn a lot more.
So, I decided to try it again. This time I told myself I was going to be more prepared—more versed in the Wikipedia world. Therefore, I enrolled in the Informing Citizens course in the Summer of 2020. During those six weeks I gained an invaluable amount of knowledge and experience to help improve my skills to successfully lead a Wikipedia project assignment. Each week, our instructor Ian Ramjohn walked us through the basics of Wikipedia with the goal of improving a Wikipedia article on the 2020 elections. The accessible and insightful training modules and exercises coupled with Ian's vast knowledge of, what I would say, "Wiki-Everything," helped to build my confidence immensely over a short period of time.
Armed with my new skills, I assigned the Wikipedia project to my fall 2020 African American Literature survey course. The students focused on 19th and early 20th century African American authors, magazines, newspapers and historical events such as Alice Dunbar Nelson, The Talented Tenth, and Martha Gruening. I was able to model for my students in-depth pieces of the Wikipedia process just as Ian had modeled for us in the summer course. This time I anticipated my students' inquiries and already had the answers about infobox templates, talk pages, and adding images. I checked their pages often and would leave them cute little stars and barnyard animals on their talk pages to encourage their production. Interacting over Wikipedia became a prime form of communication among the students and myself, especially since the pandemic caused our institution to move to remote learning.
Instead of letting the students completely fend for themselves like I did the previous class, this time I purposefully used more class time to spark discussions, address issues, answer questions, and teach them about digital literacy. We began to have several conversations regarding history, knowledge, and access. My students acknowledged their privilege in academia to information that many in the general public would have to pay for. They began to wonder, "How would people learn about Marie Burgess Ware or William Adolphus Domingo if they don't pay for access to JSTOR or Project Muse or other databases?" My students wrestled with their status as quasi-gatekeepers to particular information. I believe this revelation made their commitment to and belief in free and accessible information even more poignant. We used this project to reconsider power and privilege in the academy and exercised our positionality as a driving force in contributing to the Wikipedia articles.
Affirmation of their hard work on Wikipedia projects arrived unexpectedly in January of this year when Sean Carlson, a journalist from Motif Magazine, emailed me because he was doing a feature on the Harlem Renaissance figure Rudolph Fisher. He noticed vast improvements to Fisher's Wikipedia page, which two of my students had worked tirelessly on, and wanted to include in his feature the impact of Wikipedia projects in general to increase the visibility of under-represented African American figures. These sorts of inquiries validate the importance of free and accessible sources of knowledge like Wikipedia and the impact that students can have on contributing to the projects.
*You can check out Sean Carlson's article "A Thrilling Tale": The Magic and Medicine of Rudolph Fisher" here.
Hero image: Porsche997SBS, CC0, via Wikimedia Commons