Dr. Azmina Bhayani is family physician. She recently completed one of our Wiki Scholars courses sponsored by the Society of Family Planning. She practices in New York City and is particularly interested in reproductive health and medical education.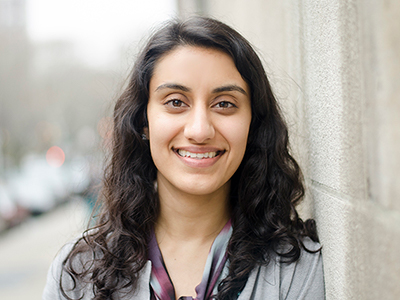 Community means different things to different people. Wikipedia says community is "a social unit…with commonality such as norms, religion, values, customs, or identity. Communities may share a sense of place situated in a given geographical area…or in virtual space through communication platforms." Through the Society of Family Planning Wiki Scholars Program, I was pleasantly surprised to learn that while it may seem vast and amorphous, Wikipedia is a place to find community.
As a scholar, I was connected with like-minded health care professionals and public health researchers. Our common goal was to create or improve Wikipedia articles related to family planning and reproductive health, so the most accurate information was available to the world. Through our weekly chats, I learned about the other scholars' areas of interest and got ideas about how to improve my own articles about infections of the female reproductive system and postpartum medical care.
We were incredibly fortunate to learn from Wikipedia experts, who showed us not only the basics of how to edit and create articles on Wikipedia, but also that Wikipedia works because it is created and maintained by a community of folks across the globe. I find it inspiring that individuals take on the responsibility of various roles in order to keep Wikipedia functional, accurate, and true to its mission. These members offer friendly pushback when articles are edited and also engage in less glamorous tasks like checking article references and correcting grammar. This powerful force ensures that Wikipedia stays alive and well, and makes me feel proud of the work my cohort of scholars and others engage in to deliver accurate information to the public.
So, to anyone on the fence of whether you should edit Wikipedia articles, I say go for it! And you will learn not only how easy it can be to add knowledge to this amazing resource, but also find a sense of community while doing it.