Dr. Rebecca Dew is an independent researcher and current Wikipedia Fellow, where she has leveraged her academic expertise to improve the Wikipedia articles about activism and authority. Here, she reflects on the value of making knowledge available to all.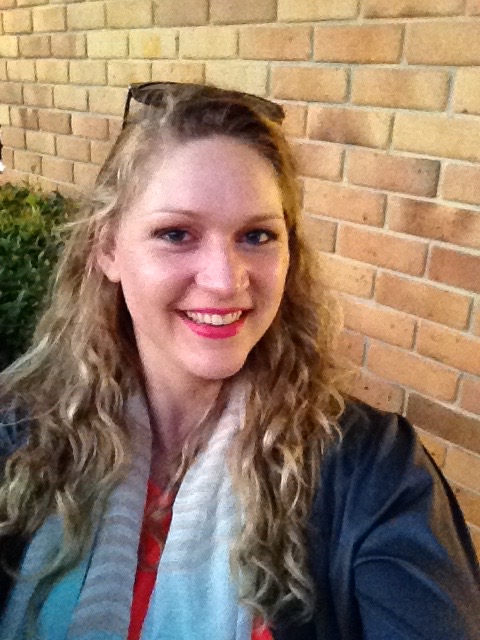 An opportunity to inform public knowledge on this scale comes, for many, only once in a lifetime.
Actually, for me, it came twice. The first time occurred when I attended the Midwest Political Science Association (MPSA) conference in Chicago earlier this year, where I first learned about the Wikipedia Fellows Program.
Unfortunately for me at the time, I didn't get in – a testament to the competitive popularity of the program, I'm sure.
The second time occurred when I applied again for a later round after my initial application was rejected. This time, I got in – but only because a previous member of the cohort had dropped out.
The experience of involvement in learning how to edit Wikipedia since then has followed this trend of constant surprises and unexpected opportunities to participate and contribute. I did not expect, for example, to work on topics related to the Midterm Elections, nor did I expect to be significantly involved in editing, restructuring and rewriting the two articles I did, one of which relied extensively upon discussion and involvement with another member of my cohort.
However, such was the case, and I chose to place my focus on enhancing the articles on authority and political activism for the duration of the cohort. In collaboration with the other members of our cohort, enhancement proceeded with gusto. I found that existing treatments of these topics on Wikipedia were incomplete or over-embellished, and that an entire segment on the history of the terms was missing from each site. The extent of the contributions my fellow editors and I made in the end surprised me.
I also did not expect to have the level of involvement, cooperation, and feedback on drafts that I received through some of my editing projects through the Wikipedia Talk Page feature. Learning how to interact with multiple editors in real time, often halfway across the world and with the insight of different educational backgrounds and interests was an experience that asked for a new level of communication and sensitivity. For introducing us to this feature and for the information and facilitation he offered, I would like to thank Wiki Education's Program Manager Will Kent.
Throughout the Wikipedia Fellows Program sponsored by Wiki Education, I have learned so much beyond simply how to write for, edit, and improve Wikipedia. I've learned what makes knowledge accessible, memorable and relevant, and what goes into making it shareable. I have come to realize in practical terms what I had already been writing about in academic terms, that the pursuit of knowledge is such that it can be undertaken by an individual, but it can only be advanced in partnership with others.
Wiki Education gave me the opportunity to experience this cumulative phenomenon of shared learning and a public approach to knowledge firsthand, all while cooperating with others equally committed to the team task. I got to learn about topics related to the Midterm Elections, activism, and the political and social understanding of authority – topics of interest to me and of relevance to the students I teach and the voters I helped inform in the build up to the U.S. Midterm Elections. I feel that my contributions are a part of what will make Wikipedia a better place for the casual, active, or eager reader to drop by, stick around, and explore. More importantly, I now understand the responsibility we all have to share our knowledge with others, and to do it in a way that is accurate, open, communicable, and fair. When we do so, we may well find, as I have, that learning and helping others to learn is not an experience for once in your lifetime, but an experience that can and will be pursued time and time again on a daily, weekly, or monthly basis.
I started this project as a Wikipedia Fellow, eager to learn, help, and maybe even make my mark. What I have found, however, is that while Wikipedia may be a once-in-a-lifetime idea, it is not meant to end with a once-in-a-lifetime click.
---