Eugene M. DeLoatch founded the School of Engineering at Morgan State University, Maryland's only HBCU (Historically Black Colleges and Universities). He spent his career educating African American engineers. But, like many STEM figures from historically marginalized communities, DeLoatch lacked a Wikipedia article — until Kimberly Ivy created it.
DeLoatch's life story is one of championing African American engineers. He provided an opportunity for countless of his students to see him as a role model. That makes him exactly the kind of person who Wiki Education is empowering students like Kimberly to add to Wikipedia, thanks to an initiative funded by the Broadcom Foundation to support diverse students as they add biographies of the hidden figures of STEM to Wikipedia.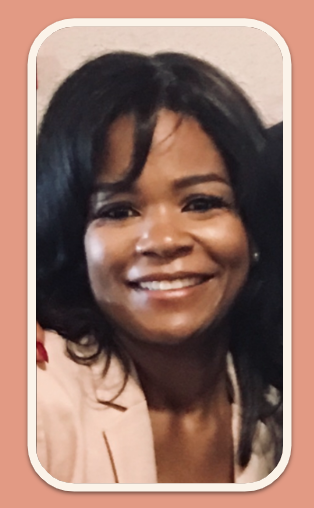 "If it weren't for this assignment I'm not sure if I would have ever been introduced to Eugene DeLoatch and all of the other subjects of my classmates' Wikipedia biographies," Kimberly says. "Ultimately I gained an abundance of knowledge while writing this article."
Kimberly is an elementary school teacher in San Jose, California, who's pursuing her doctorate in educational leadership from Santa Clara University. She constantly uses Wikipedia but had never thought about contributing herself until her instructor this term, Dr. La'Tonya Rease Miles, assigned Kimberly and her classmates to create biographies of diverse figures in STEM.
"I was excited, intrigued, and intimidated all at the same time," she says. "I knew it was going to take a lot of thought, preparation, and energy to create an article. My initial impression of this assignment was, 'this is innovative!' Requiring us to become Wiki editors and create a Wikipedia biography article is unprecedented, and I would choose a Wikipedia assignment over a traditional term paper every time. Not only did we learn a valuable skill, but provided a service to the community."
Kimberly took Wiki Education's training and got feedback from Wiki Education staff on her draft. She found the experience meaningful, and intends to contribute content again, as part of her efforts to highlight achievements of African Americans.
"Learning about Wikipedia's lack of biographies of people of color and women in STEM fields opened my eyes to the privilege and power that news and social media platforms possess," Kimberly says. "Our nation has a history of presenting information that portrays African Americans and people of color in a negative light. The absence of positive contributions from groups that have been historically marginalized can be equally oppressive. Because of these inequities that exist, I made a conscious decision to choose an African American male as a subject. After learning about DeLoatch's development of Morgan State University's engineering program, and that he is responsible for training more African American engineers than anyone else in the world, writing his Wikipedia biography became more than a graded assignment. DeLoatch deserves the type of public recognition that possessing a Wikipedia biography article grants."