Robin Stoodley's CHEM 300 course at the University of British Columbia is a third-year undergraduate course on communicating chemistry. Students are asked to think about the context of their topic and their audience when they write. As the course focuses on written communication of scientific topics, the Wikipedia assignment is a great fit. Students take ownership of a Wikipedia article on a topic of their choosing, make improvements, and augment the body of knowledge available to the public. In this way, they work to take their disciplinary knowledge and communicate in a way that is meaningful and useful to many.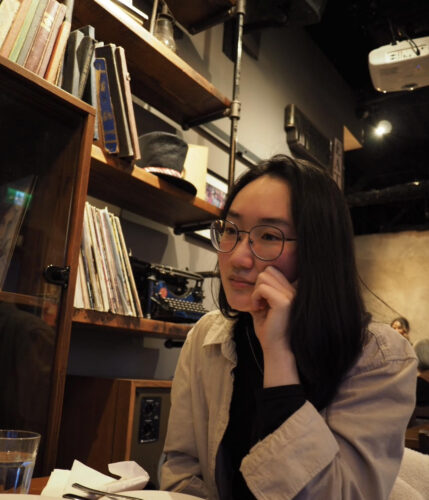 Daveen Yang is a chemistry honours major entering her 4th year who joined Robin Stoodley's course this spring. She improved Wikipedia's article about thin-layer chromatography, adding more than 1000 words and 53 references for the benefit of 26,000 readers since April.
"A good Wikipedia article takes very complex topics and makes them more approachable for a general audience," Daveen shared. "It's very powerful for anyone who may be curious about a scientific topic but doesn't want to get lost in the jargon found in a textbook or a research article."
Daveen wanted to reach readers beyond the academy with her choice of article, thinking about what topics might strike a chord and how she might represent them for a general audience.
"Thin-layer chromatography (TLC) is a powerful tool that can be interesting for non-chemists because of the visual element to it — you can separate and see the different components of a mixture. However, its a topic taught in little detail and typically only introduced in upper-year organic chemistry labs. My goal was to draw attention to this topic, and to chemistry in general."
As Daveen began evaluating the article's gaps, she noticed the lede section was completely missing. Given that this part of a Wikipedia article is an important introduction to the topic and is often the only thing beginners might read, she saw it as a big missed opportunity.
"The article instead jumped straight into a multiple-paragraph description of thin-layer chromatography that made the article feel repetitive and intimidating to non-chemists. Overall, the article contained a lot of good information, but it was poorly organized."
Daveen not only reorganized the content and added new detail, but she also illustrated the article with some photos she took in a professional lab.
"I'm an aspiring organic chemist and got a lot of experience in the field during my previous co-op position at Genevant Sciences Corporation. In that position, TLC was integral to my workflow. The Wikipedia assignment was a great opportunity to research this technique and learn something that I can apply to my chemistry in the future."
Ultimately though, it was the lessons learned about writing for a public audience that stuck with her.
"The main skill I got was writing in clear and concise language. Particularly, using simpler vocabulary and splitting long sentences into shorter ones," Daveen noted. "Additionally, I like that the articles are often organized to have less detail in the beginning, then go more in-depth later for anyone who is interested."
"It was an interesting challenge because of how different the writing style is from other scientific communication methods, like lab reports, that I have more experience with. However, learning to communicate complex topics in an approachable manner will certainly come up in the future as my career progresses. I will keep this assignment in mind in those occasions."
Interested in incorporating a Wikipedia assignment into your course? Visit teach.wikiedu.org to learn more about the free assignment templates and resources that Wiki Education offers to instructors in the United States and Canada.