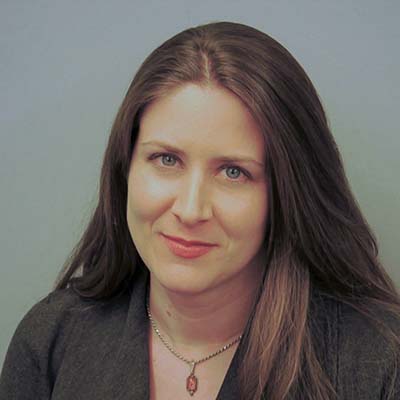 "Linked data is one of the hot topics in the library cataloging world right now," says Dominican University library and information science professor Karen Snow. That's what prompted Karen to take one of Wiki Education's recent Wikidata Institute classes.
The Wikidata Institute meets twice a week for three weeks and provides participants a detailed introduction to Wikidata, the open linked data repository.
"I felt it was essential for me to keep up-to-date on linked data projects that my students need to know about," Karen says. "The course content made it really easy to get started making edits in Wikidata. I also appreciated the synchronous Zoom sessions twice a week to talk through Wikidata issues with others who were also novices. There was no judgment, only encouragement, which really helped me get over my initial fear!"
As part of the course, Karen edited several Wikidata items for cataloging-related people, especially those from the critical cataloging movement, such as Hope A. Olson and Sanford Berman.
"It has been fun researching some of my favorite topics!" she says. "What I like most about editing Wikidata is that I feel like I am making a positive contribution to the linked data community."
As someone who teaches in a library and information science department, Karen feels courses like ours are important professional development. Prior to taking our course, she said it was difficult to imagine how linked data would change library cataloging processes on a purely practical level.
"How linked data will affect library catalogs is still murky to me, but working with Wikidata has helped me appreciate the practical potential of linked data," she says. "I can imagine that other professionals would gain similar insights working with Wikidata."
While the openness of Wikidata is a bit of a challenge — "as a library cataloger who has spent many years learning to follow standards, Wikidata's more open approach still gives me a bit of anxiety " — Karen says the thing about Wikidata that daunts her the most is the enormity of the undertaking. Her own edits are a "small drop in the massive information bucket," she says. Nevertheless, she's committed to continuing to add to Wikidata. Since wrapping up the class, she's continued to edit Wikidata items, including creating her first brand new item.
"It was terrifying and exciting!" she says.
To take a course like the one Karen took, visit wikiedu.org/wikidata.
Image credit: HalloweenHJB, CC BY 3.0, via Wikimedia Commons