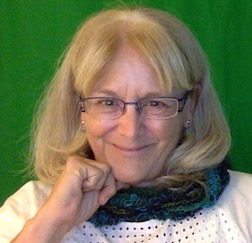 Helen DeWaard is a teacher educator with Lakehead University and a learner designer with the faculty of education at the University of British Columbia. As a teacher educator, her courses focus on critical media and digital literacy in teaching and curriculum design. As a learning designer, DeWaard seeks out ways to support teacher educators with their efforts to integrate meaningful learning tasks into course designs. DeWaard recently participated in the Open Educational Resources (OER) Wiki Scholars course, in which Wiki Education partnered up with the Global OER Graduate Network to train OER researchers and scholars how to edit Wikipedia. During the 6-week course, Wiki Education facilitated as participants worked to improve Wikipedia's articles about OER-related topics.
"The enticement was the chance to work more closely with other graduate level scholars in my network, while also learning how to edit and create Wikipedia articles relating to the topics around open education," DeWaard says. "My underlying goal was to become more comfortable with the process of working within wiki-spaces in order to possibly add this into my teaching practice."
DeWaard focused on the articles Open Educational Practices, Open Educational Resources in Canada, and Open Thesis because they were either missing chunks of information or the article had not been published yet. After her cohort published their work on Wikipedia, they already noticed its impact, as it reached 400,000 readers. By contributing to Wikipedia, DeWaard was able to see how much dedicated attention it takes to ensure Wikipedia articles are accurate and representative.
"What has changed as a result of this Wikipedia work is my understanding of how hard it is to ensure that the information posted in an article is valid, credible, containing citations to source information, and written without bias," DeWaard says. "While my author's voice is evident in my scholarly writing, when writing for a Wikipedia article, I needed to take a critical stance and apply a critical lens to focus on 'just the facts' from a balanced perspective. I had to keep asking myself, 'what does someone who is reading this article really need to know and learn about this topic, and how should this topic be structured.'"
With the Wiki Scholars course, DeWaard was able to strengthen her connections with other GO-GN members that participated in the course. In addition, she was able to grow in her research and writing skills in a Wikipedia setting, thanks to instructor Will Kent's guidance.
"This course was a way to become informed, gain some experience, build new connections in my personal learning network, and develop confidence to contribute to global public knowledge. I hope that my contributions to Wikipedia will help inform or clarify and provide current knowledge in key areas of information," DeWaard says.
DeWaard notices that in teacher education, although they discourage students to utilize Wikipedia, it is often the first stop they use when researching a specific topic. With implementation of Wikipedia-editing assignments in teacher education programs, teacher educators can have a clear understanding of how information on Wikipedia is published and moderated.
"Shifting mindsets about the usability and credibility of Wikipedia as a starting place for research can occur when teacher education programs engage candidates and teacher educators in a critical examination of key topics relevant to education. By incorporating a Wiki-editing task within a course of study in teacher education, the impact and potential shift in understanding can extend beyond the faculty and into K-12 classrooms," DeWaard says.
DeWaard is currently designing a Wiki Education workshop for her faculty so they can get an overview of how Wikipedia editing can be implemented in classrooms—an assignment they can do with Wiki Education's support through the Wikipedia Student Program.
"I think that many would benefit from learning how to contribute to Wikipedia so this can become a valuable means of engaging higher education instructors into building wiki-work within course designs," DeWaard says. "In this way students and instructors will come to understand the value of current, credible, and searchable information for many fields of study. In addition, students and instructors can become co-learners and collaborators on creating Wikipedia articles for topics of study within their fields of study, thus contributing to the global knowledge fund."
In relation to the open educational resources movement, DeWaard believes that there will be a heightened awareness of the movement because of the outstanding coverage on Wikipedia thanks to participants in the Wiki Scholars course. To her, a movement does not gain momentum without people, so it is also important to give recognition and credit where it is due.
"With so many advancements and changes in the field, it will be necessary and important to not only contribute to article production, but to also encourage and celebrate the efforts of those in open education who are doing this work," DeWaard says. "I'm hoping that one day, members of the GO-GN network can be recognized for contributions with their unique penguin logo on a barnstar and a penguin added to the wiki-love collection."
To take a course similar to Helen's, please visit learn.wikiedu.org. Image credits: GoToVan from Vancouver, Canada, CC BY 2.0, via Wikimedia Commons; Richelieu5851, CC BY-SA 4.0, via Wikimedia Commons.