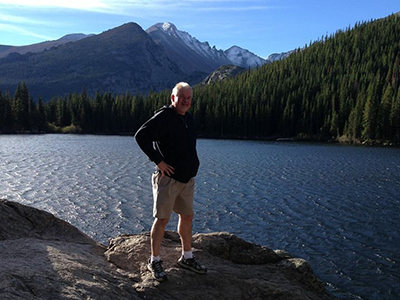 Wikidata's overlap with cataloging has increased in recent times, prompting many librarians to transition into using it more. Chris Long, who is the Director of the Resource Description Services Team at the University of Colorado Boulder's library, has been an avid user of Wikidata since 2019, creating and editing a variety of items.
Though Long's experience with Wikidata is extensive, he participated in our recent Wikidata Institute course to learn more about how its sources and tools can be implemented in his university's library. His institution is participating in the Library of Congress's Program for Cooperative Cataloguing (PCC) pilot using Wikidata, so Long spent time editing items related to that initiative.
"As a cataloger and cataloging manager, it is important to keep abreast of emerging cataloging trends. The Library of Congress and PCC are increasingly exploring the efficacy of Wikidata in cataloging work, so learning to use it is important to stay current," Long says. "Being able to provide Wikidata training for my colleagues affords them the chance to do some hands-on linked data work."
With Wikidata's useful tools, Long learned the importance of constructing data models for effective querying. He believes the services Wikidata offer can immensely maximize the impact of any project or collection.
"While there are a number of library linked data projects in existence, many are either small-scale 'proof of concept' projects, or require a great deal of institutional support to participate," Long says. "Conversely, Wikidata is a low-barrier way for librarians to actively create usable linked data that can have a large impact."
Wikidata can enhance any library's collection, he believes.
"It affords the opportunity to de-silo our library metadata and let it 'play' on the Semantic Web, allowing for the discovery of associations among persons and concepts that would otherwise not be possible," Long says.
Long is currently preparing a Wikidata project for his team involving the University of Colorado Boulder faculty. The project consists of creating Wikidata items for faculty as well as doing revisions on existing ones to try and associate them with the university. Projects like this are common in universities as they allow faculty to be displayed on tools like Scholia.
To take a course like Chris took, please visit wikiedu.org/wikidata. Image credits: Gribeco, CC BY-SA 3.0, via Wikimedia Commons; Chris Evin Long, CC BY-SA 4.0, via Wikimedia Commons