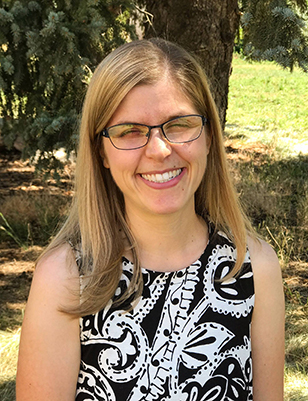 Since Wikipedia's launch, it has served as an open educational resource (OER) for everyone to learn new information. However, Wikipedia's own coverage of OERs still needs development. Talea Anderson, who is a scholarly communication librarian at Washington State University, participated in Wiki Education's OER Wiki Scholars course to help with expanding Wikipedia's OER coverage.
As a strong supporter of open access and open education initiatives in her institution, Anderson expanded upon the Open Textbook article. She emphasized the issue of accessibility when it came to OER creations.
"I think this course increased my appreciation for the invisible labor that goes into Wikipedia. So much of the time and effort involved was hidden from me, which admittedly happens as well with open education generally," says Anderson. "I also hope that by including discussions about issues like accessibility, I can help the movement increase its engagement with equity, diversity, and inclusion issues." 
Because of the skills and preparation the course provided, Anderson's confidence in editing as well as knowing the process of editing Wikipedia increased. She urges all librarians to learn the creation of Wikipedia articles through courses like Wiki Education's, so they can introduce to students a transparent insight on the reliability of information on Wikipedia.
"Wikipedia often serves as a crucial step in the pre-research process, so librarians can really benefit from learning how it's created and maintained," says Anderson. "Wikipedia can serve as an object lesson for students who need to learn how to select, assess, validate, create, and share information—all lessons librarians can pass on by understanding the project more clearly." 
Anderson believes that with her work from the OER course and in viewing Wikipedia as a whole, the public is not limited to a narrow perspective when acquiring new knowledge.
"Wikipedia is one place where we as a society work out our collective values. We risk a distorted understanding of the world around us if we choose to exclude voices from this work," says Anderson.   
To take a similar course like Talea, visit learn.wikiedu.org.
Hero Image Credit: Iidxplus, CC BY-SA 3.0, via Wikimedia Commons