Kris White an Assistant Professor in the Biological and Environmental Sciences Department at Georgia College & State University.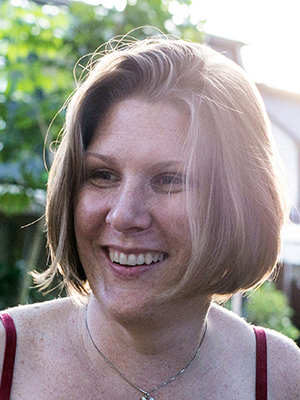 In all of the Biology courses that I teach, I strive to show students how the material is relevant to their every day lives. Most recently I taught a Biological Systematics course to upper level Biology majors, which focuses on understanding and creating phylogenetic trees. I have two primary goals for the course. First, I want students to understand the principles of Systematics and to be able to read and create phylogenetic trees. Second, I want students to see that Systematics can be applied to almost any subject and is not limited to scientists who want to understand how organisms are related to each other.
Given the current student population, I also try to incorporate technology in my courses to increase their engagement with the material. My Biological Systematics course already includes technology in the sense that we use computer programs for data analysis. While developing my course, I came across the idea of including Wiki Education and thought this could be the perfect way to illustrate that Systematics is actually relevant to everyday life.
I had the students select a topic (any topic) that they could relate back to Systematics. This was the hard part. The students felt overwhelmed at first, struggling to see how something like a disease or basketball could relate. After discussions with the students, they each settled on a topic and got to work. As this was my first time going through the Wikipedia editing process, I could not provide much help for the students, but my Wiki mentor provided valuable suggestions and the Wikipedia tutorials were a wonderful guide for the students.
Despite being frustrated at the beginning of the semester, the students valued the Wiki Education process at the end of the semester. They especially appreciated the Peer Review process and the idea that the public might edit or change their work. All of the students felt that they learned from the project and were excited to be part of the Wikipedia editing process. One student said "The Wikipedia course is an excellent way of applying learning objectives in a real-world setting, with measurable consequences."
Next semester (Fall 2021) I plan to include Wiki Education in my Invertebrate Zoology course. I am confident that my experience this semester and the subject material of the course will lead to less initial frustration with the same great outcome for the students.
Hero image credit:Jsmith0909, CC BY-SA 4.0, via Wikimedia Commons