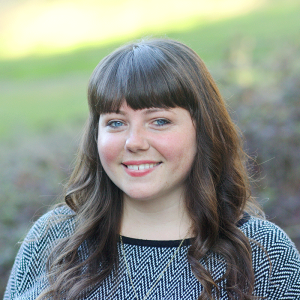 Thursday marks the beginning of the American Historical Association's 2016 annual meeting. I'm inviting all attendees to join my workshop on using Wikipedia in higher ed history courses, and a roundtable on digital history.
As a website with 500 million monthly visitors, Wikipedia plays a significant role in 21st century history documentation. Readers reference Wikipedia to learn about everything, from ancient history, to local history, to current events.
But who writes the content, and how does bias play a role in what ends up on Wikipedia? Does it align with accounts written by professional historians? How can historians improve Wikipedia?
A proven way for experts to improve Wikipedia is bringing it into their classrooms. Evaluating Wikipedia's articles — and how they change —is an effective way to teach students about historiography. One instructor reflected on her experience using Wikipedia in a history course and observed:
"Perhaps most importantly, my students learned a crucial lesson: theater history — indeed, all history — is a living, changing thing. I always push my students to read textbooks and scholarship with a critical eye, because what we tend to call "history" is really historiography — stories about the past written by people. Peer-review processes at publishing houses ensure that the books we read are accurate, well researched, and authoritative; but even the most respected and skilled scholars can get the story wrong. Other scholars must come along, armed with newly discovered insights or evidence, to revise these histories. On Wikipedia, the challenges involved in writing history are fully visible. My students learned that resources like Wikipedia are only as good as the careful, thoughtful contributions that people choose to make."
I'll be at the conference to discuss Wiki Ed's programs, and how you can share Wikipedia with the next generation of experts. If you're in the Atlanta area and would like to set up a meeting, please email me: jami@wikiedu.org.
Where to find Wiki Ed
Thursday, January 7th
Workshop: Wikipedia and Digital Literacy

Hilton Atlanta, 2nd floor, Room 210

Session 1: 9:00–10:00am
Session 2: 10:00–11:00am

Roundtable: Debates in Digital History

Hilton Atlanta, 2nd floor, Salon B, 11:00 a.m.–12:00 p.m.
Friday, January 8th
Lightning round: Digital Pedagogy in and out of the Classroom

Hyatt Regency Atlanta, Lower Level 1, Regency Ballroom VI, 10:30 a.m. to 12:00 p.m.
Jami Mathewson
Educational Partnerships Manager
---
Photo: "Atlanta skyline" by Original uploader was AreJay at en.wikipedia – Transferred from en.wikipedia; Transfer was stated to be made by User:Undead_warrior.. Licensed under CC BY 2.0 via Wikimedia Commons.