Policymakers lacking knowledge about developmental disability issues turn to Wikipedia before writing laws. Healthcare practitioners consult Wikipedia while making diagnoses and treatment plans. Journalists writing about care of developmentally disabled adults fact-check their stories using Wikipedia. What they find there matters. And right now, there's room for improvement.
A 2015 study concluded that "Wikipedia appeared to be the most utilized online healthcare information resource" in the world. And yet, there are only about 100 articles (out of 6.6 million) that cover developmental disabilities. Thanks to a $55,000 grant from the WITH Foundation, we plan to work with a passionate group of experts to change that.
We're thrilled to announce that the WITH Foundation has not only renewed–but generously increased–their support of our initiative to improve healthcare and disability-related articles on Wikipedia, ensuring that the world's largest free information resource is as equitable and accurate as possible.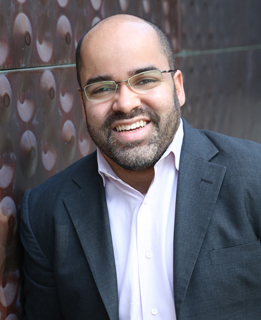 "We are pleased to continue our support for this project. We appreciate the partnership with Wiki Education as they work with self-advocates and disability healthcare professionals to enhance healthcare and disability information on Wikipedia." – Ryan Eastery, Executive Director of WITH Foundation
In three WITH-sponsored Wiki Scientists courses, we will support 45 experts, including more self-advocates (adults with lived experience of I/DD), as they expand between 30 and 40 high-value Wikipedia articles about disability healthcare. Nearly all of the existing Wikipedia articles about adult developmental disabilities are rated as a "start" or "stub" class, meaning the article has a lot of room for improvement in quality and depth of information. 
There's plenty of work to be done, but thankfully this cohort of experts will be building upon previous iterations of these courses. The WITH Foundation funded a similar project in 2019. The highest rated Wikipedia article in this topic area, Developmental disability, was expanded by experts previously enrolled in WITH Foundation-supported Wiki Scientists courses. Three of the top Wikipedia articles on developmental disabilities have received over 170,000 pageviews to date in 2022 alone, indicating strong public demand for helpful resources on related topics.
We've also seen a strong demand among disability healthcare professionals, experts, and self-advocates to be part of this initiative. In 2019, we received almost twice as many applications than there were seats available for the two Wiki Scientists courses. In total, 31 experts improved 43 Wikipedia articles on developmental disabilities and related topics. All work from these courses are available on Wiki Education's online Dashboard.
Join us!
We are now seeking participants in these courses who can add accurate, reliable information about developmental disabilities to Wikipedia. We welcome individuals with developmental disabilities to participate, either as course participants if they are academic experts, or by recommending the course to people in their networks. In addition to working with some of our existing partners, we'd love to connect with organizations we haven't yet collaborated with, especially healthcare and disability studies groups.
If you or your organization is interested in participating in any capacity, please email Jami Mathewson, our Director of Partnerships, at jami@wikiedu.org.
Let's make a lasting impact
As a recent study has shown, Wikipedia articles have the power to influence hundreds of scientific articles and become highly cited in scientific literature. Researchers have also found that when groups of Wikipedia editors improve a specific content area, the pageviews of those articles and other linked ones increase by 12%. The work from our Wiki Scientists courses will remain accessible on Wikipedia going forward, impacting the public's understanding of important healthcare and developmental disability studies topics and creating a snowball effect on the amount of healthcare resources available in the future.