NANöR is an active user of Arabic Wiki Projects and Arabic communities, a member of the Middle East and Africa grant committee, and the Core Organizing Team (COT) for Wikimania 2022.
FACT about My Wikidata Journey:
I am not a Librarian or a programmer!
Yet Wikidata had room for my enthusiasm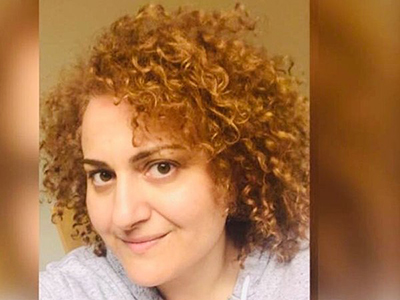 Before I head straight through how my journey with Wikidata started, here is a surprising truth you might have in common with me. I don't have a background in programming or any IT software expertise, I only have the basics. Yet I support Wikidata and I hit the milestone of having more than 5,000 edits in 6 months!
My relation with Wikidata started with my initial journey with the big sister Wikipedia. It all started as the usual, creating a new page or article. Back then, I only used to add links via Wikidata. At a later stage I started to go to Wikidata items and started to edit the labels, and if I had enough courage I started to work on the description part with the basic understanding I had back then.  
I wanted to expand my knowledge in the programming part and I was excited to explore how to organize the knowledge and data on Wikidata. I did not actually know that there was training on how to uplift our skills and use Wikidata the right way. It also enriched my knowledge on the various tools I can make use of in the future. I learned about training from another active Wikipedian who shared the event with me and told me that there was a training course on Wikidata through Wiki Education. I directly applied and signed up for the course in July 2021 and it lasted for 3 weeks. It was super beneficial experience for me as I expanded my knowledge in a methodological way. I did all the learning models they provided in the course (8 training sessions), which provided me with a lot of knowledge in a systematic way. 
Undoubtedly, the training boosted my confidence to get familiar with Wikidata terms Q, P, E, how to add referencing, how to evaluate items relevancy and value even if I do not know much about the topic. The training made me explore these aspects and accelerated my learning through an expert Wikdatan's guidance, not forgetting to add that the resources given about tools were so helpful. 
I was in parallel working with a colleague in Arabic Wikipedia on archiving and documenting historical resources. We started to sort it on Wikidata then move it to Arabic Wikipedia. Everything I learned through the training was transformed and applied during the documentation workshop focused on historical resources. 
Because I love to transfer knowledge to newcomers so as not to be afraid of Wikidata complexity, I contacted the Wiki World Heritage User Group, since they have good experience in Wikidata. We launched under their supervision a workshop for 6 females on the documentation of monuments in Aleppo. The workshop was for 2 weeks, we learned how to collect data on spreadsheets, learned about the tools (Quick Statements, Wikidata Query Service), and implemented what was previously learned from Wiki Education's Wikidata Institute course. 
Since I believe in closing the gender gap on Wikidata, my inner motivation to support newcomers and my active launching of workshops, I felt that I can be a guide in this dimension, like a guide other beginners through the basics of Wikidata.

Driven by these beliefs, I launched a workshop regarding filtering and documenting terms, phrases and words in a reliable dictionary that started in Tunisia with the members of Wikimedia Levant User Group.This workshop was for 6 weeks, where it had 10 female participants. Proudly, we worked on a book that included around 850 words that needed documentation, where we documented 740 words and phrases in Arabic. This  progress can be tracked through the workshop dashboard.
This made the participants have an initial idea about Wikidata and break the fear of joining this world. They learned from an expert view point. The group work was really interactive and they were excited, each participant helped in adding or editing a minimum of 50 items during the workshop. I can recall a conversation I had with one of the participants, "Wikidata is really easy we thought it was so hard," and I guided the conversation to ensure that "Wikidata is not easy, but the expert \ institution community is simplifying it through those trainings and previous workshops to help us support free knowledge."
I always encourage newcomers and beginners to learn Wikidata the right way because a simple contribution done the right way will make them excited to try more and more.
My long term goal is to support the community in closing the gender gap when launching those kinds of workshops, Every contribution matters!
Want to take the same Wikidata class User:NANöR took? Visit wikiedu.org/wikidata for current offerings.
Image credit: NANöR, CC BY-SA 3.0, via Wikimedia Commons