This International Women's Day, we're celebrating our partnership with the Smithsonian American Women's History Initiative, an effort to amplify American women's accomplishments to the public. American museums house rich materials about notable and regional figures, and Wikipedia provides a space to share untold stories. So Wiki Education worked with the Smithsonian to design a project that would bring women's stories to Wikipedia's readers for years to come.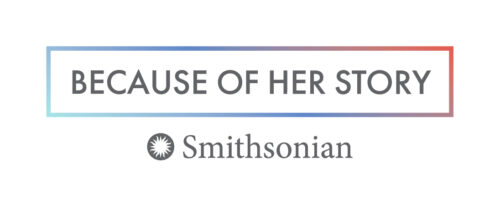 In four Wiki Scholars courses, museum professionals who work at one of the Smithsonian's nearly 200 Affiliates collaborated with each other and Wiki Education's team to add and expand biographies of notable women on Wikipedia. Over 6 weeks, they learned how to use Wikimedia projects as tools in their work to preserve and share knowledge with the public. All told, we trained 74 museum professionals how to edit Wikipedia, representing 53 different Smithsonian Affiliate museums, and they improved more than 160 articles. By embedding Wikipedia know-how within their institution, the Smithsonian has developed a network of new Wikipedians to continue this important work both through their own editing and through organizing local projects.
This is the story of how we worked together to bring high-quality information about historic women to the public — and how other organizations can make that happen for their faculty, staff, or members.
There are two key components to this project:
museum professionals from across the United States learn how to edit Wikipedia; 

we expand public knowledge of notable American women from across the U.S. by leveraging museum collections and materials.
1) Wiki Scholars courses teach museum professionals how to edit Wikipedia
During the 6-week courses, Wiki Education's team of Wikipedia experts facilitated collaborative group sessions among the museum professionals and provided ongoing support as the scholars made their first edits. We worked together as they incorporated published information about notable and underrepresented American women from their collections onto Wikipedia, helping them navigate Wikipedia's technical, procedural, and cultural practices. One participant reported that "it was great to have timely responses to even the smallest questions. It was also great to just have a safe environment in class to be confused while starting up the project." When asked if the experience met their expectations, one participant said, "YES! I was eager to learn the back-end and was gobsmacked about how much actually goes into the development and editing of pages. I really had no idea about the back end of how the Wikipedia process comes together."
Our tried-and-tested Wiki Scholars course curriculum brings "newbies" into the community in a relatively short period, and we're thrilled with how much participants enjoy the whole experience. One said that the course "exceeded [their] expectations with an exceptionally well thought out curriculum and a thoughtful instructor who made the content digestible."
On top of learning how Wikipedia works, this course gave employees across Smithsonian Affiliate institutions the unique chance to collaborate with each other and learn about work at other museums.
Now, they're primed to continue adding archival materials to Wikipedia, and they can find the tools and support they need to organize in their regions. Deborah Krieger, the Exhibit & Program Coordinator for the Museum of Work & Culture in Woonsocket, Rhode Island, has already hosted an edit-a-thon, where she and fellow participants helped improve articles related to five women featured in the museum's recent exhibit, Rhode Island Women Create. Another participant said, "I learned exactly what I came in to do and can use these tools for additional programming!"
2) The public benefits from untold stories about American women
With its wide availability, Wikipedia presents a unique chance to democratize knowledge about notable figures in U.S. history. But who traditionally determines what's 'notable'? Both the volunteer editors and the publications available to them, since Wikipedia biographies require citations from reputable sources. The community of editors in the United States typically cluster geographically in major cities like New York, Washington, DC, and San Francisco. Those active editors have built strong initiatives in their localities, running editing events, responding to local interest in Wikimedia projects, and fostering fun and fulfilling communities that keep editors engaged for years.
Thanks to those organizers, we've seen an influx of new editors in these regions over the last two decades. They excel at writing local legends into Wikipedia, making their stories more widely known. So how do we shed light on the hidden figures from other parts of the country?
Wiki Education has been eager to activate editors outside of the major clusters who can build Wikipedia outreach into their professional lives. This project with the Smithsonian presented a great opportunity to bring together Wikipedia novices from across the United States, working with people from Rhode Island, Michigan, Montana, New Mexico, and 21 other states.
By bringing editors from diverse regions to Wikipedia, we are able to tell the story of American history beyond the names we know from our history books, especially when these editors have access to hyper-local archives and materials. Museum professionals identified the untold stories from their institutions' own collections and brought them to a broader audience than the visitors who walk through their doors. As one participant, Freya Liggett, of the Northwest Museum of Arts and Culture in Spokane, Washington, said, "Projects like the Smithsonian American Women's History Initiative can make significant contributions to Wikipedia's content and open new ways for people to connect with resources at your museum."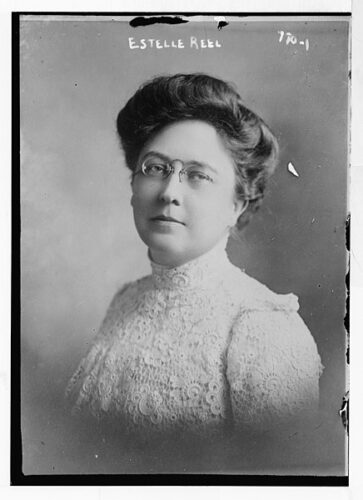 Freya developed a new biography for Wikipedia, writing about Estelle Reel. The suffragist and politician served as the national Superintendent of Indian Schools between 1898 and 1910. After the "many news stories [in 2021] about the grim legacy of North American Indian boarding schools," Liggett thought it was important to add Reel's role in the history of Indian schools, thus documenting the "individuals behind America's assimilation-based education policies and the effects on Native children." Though Reel's role in developing racist curriculum to assimilate Indian children into white society is not a pretty one, these stories deserve to be accessible to the public, especially to honor Indian culture and history.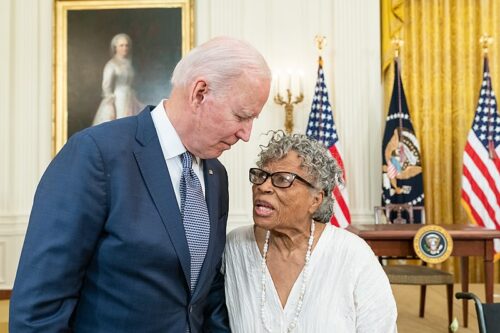 Erica Schumann, a member of the Development Team at the Fort Worth Museum of Science and History, created an article about Opal Lee, widely known as the "Grandmother of Juneteenth." Erica says she was shocked Opal Lee didn't have an article, despite the considerable amount of national media attention she'd gotten. The Fort Worth Museum of Science and History had been working with Lee's family to develop an exhibit display recognizing her for her achievements. So Erica dove right in to create her biography in her sandbox, a private drafting space on Wikipedia. While Erica's draft was still in her sandbox, another editor created the article; Erica ended up moving her drafted text into the article others had started. "When I started sandboxing the article, I had no idea Juneteenth would become a federal holiday just a couple weeks later!" she said. "In the middle of the course, on June 17, 2021, Opal Lee saw her dream become a reality as she joined President Biden as he signed the bill formally establishing Juneteenth as a national holiday. This led to Ms. Lee gaining a significant amount of national and international attention over the course of just a few days, and it was incredible to see all the views the article was immediately getting! It was fantastic to see the article being updated in real time to reflect Ms. Lee's huge accomplishment, and I am so grateful I got to be a part of that editing experience." In only six months, Opal Lee's biography has reached more than 20,000 readers, bringing one Texan's story to a huge audience thanks to Wikipedia and editors like Schumann.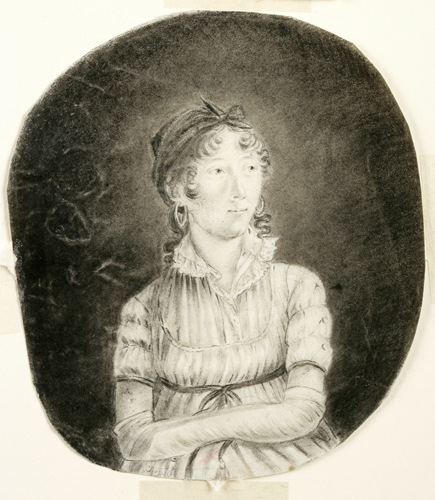 In 2021, a Wikipedia editor approached the Hagley Museum and Library with a rights and reproductions request: could they have images of the patent models Hagley had in their collection for inventor William E. Sawyer? Hagley Registrar Jennifer Johns immediately saw Wikipedia as another way to generate interest in their collection. As a part of the Wiki Scholars course, Jennifer expanded biographies of four notable women: Frances Gabe, Harriet Tracy, Clarissa Britain, and Anne Marguerite Hyde de Neuville. All are subjects of Hagley's collection; the first three are inventors and the fourth is an artist in the collection whose work Jennifer likes. Because Jennifer had access to the museum's collections, she was able to use photographs she'd taken of the patent models. Hagley is opening a new patent model exhibit, Nation of Inventors, in spring 2022, and Jennifer has made it her mission to ensure all the represented have Wikipedia biographies. After that, she says, she'll tackle a larger project: ensuring all women inventors in Hagley's collection have Wikipedia articles.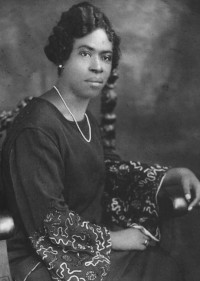 Above, you can see the quantitative impact this group has had over the past year. Their hard work (adding 81,000 words!!) has reached nearly 3 million people in less than a year. Now, anyone with access to the internet can learn about Anne Burlak, a labor organizer from Pennsylvania who helped shape labor standards for textile unions. Perhaps they'll read about Cornelia Clarke, a nature photographer from Grinnell, Iowa, or Minnie M. Cox, the first Black postmaster in Mississippi.
3) We brought unique perspectives to Wikipedia
This project had another unintended impact on Wikipedia: 86% of the Wiki Scholars use "She/Her" pronouns.
You've probably heard of the Wikipedia gender gap — that far more people who identify as men edit Wikipedia than those who identify as women or different gender identities. The Wikimedia Foundation, the nonprofit that hosts Wikipedia and other projects, releases periodic "Community Insights" reports, which include demographic data on Wikipedia's editing community. The 2021 Community Insights report shows the progress that's been made on that front recently: Globally, women made up 15% of contributors, but in Northern America, where Wiki Education's programs operate, that number is 22%. In contrast, self-reported survey data from across Wiki Education's programs show that 67% of our program participants identify as women. The Smithsonian collaboration had an even higher percentage of participants who use "She/Her" pronouns: 86%!
Wiki Education has shown time and time again that providing a space for structured learning and discussion — like the weekly Zoom classes — helps new Wikipedia editors tackle the work it takes to write high-quality Wikipedia articles, especially for the first time. On this International Women's Day, we're celebrating that we've created a supportive learning environment that brings more diversity to the projects. As one Smithsonian Wiki Scholar put it, "REPRESENTATION MATTERS. Our course was focused on populating Wikipedia with notable women. The benefit is that now at least 50 or so new articles will be online for women who otherwise would have no online presence. That matters." That matters for representation in Wikipedia's content, and it matters for representation among the editors.
How other institutions can celebrate International Women's Day and Women's History Month by developing a similar project
Our team works personally with organizations like the Smithsonian to set up Wikipedia training courses that align with their mission and bring untold stories to Wikipedia. We're eager to continue this work, but we need your help. You can sponsor a course like this one for your team. This unique, fun professional development experience is fulfilling for scholars as they share knowledge with the world, and we can't wait to bring more subject-matter experts into our community.
If you're interested in beginning a conversation about buying out a customized course for members or staff of your organization, contact us at partner@wikiedu.org.
Photo credits: Smithsonian Institution Archives, Record Unit 371, Box 02, Folder: December 1975, Image No. 75-14850-05; Bain News Service, publisher, Public domain, via Wikimedia Commons; The White House, Public domain, via Wikimedia Commons; Unknown authorUnknown author, Public domain, via Wikimedia Commons; Baroness Anne-Marguerite-Henriette Hyde de Neuville, Public domain, via Wikimedia Commons.