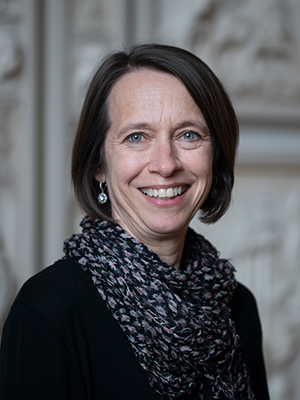 Earlier this year, a Wikipedia editor approached the Hagley Museum and Library with a rights and reproductions request: could they have images of the patent models Hagley had in their collection for inventor William E. Sawyer? Hagley Registrar Jennifer Johns immediately saw Wikipedia as another way to generate interest in their collection.
Hagley is a Smithsonian Affiliate institution, and for the last year, Wiki Education has been running Wiki Scholars courses as part of the Smithsonian's American Women's History Initiative to work with Affiliate staff to improve biographies of American women on Wikipedia.
Wiki Education's instructor, Will Kent, guided Jennifer and other Affiliate staff through a Wikipedia editing course via Zoom, with structured assignments and tutorials outside of class. The course covered the basics of how to edit Wikipedia, with a focus on biographies of women. Jennifer says the class sessions with other Affiliate staff were enjoyable — and gave her the skills to get started.
"I could not have done as good a job as I feel I have done without having taken this class," she says. "There are so many layers and nuances about Wikipedia that I don't think I could have ever learned on my own or have given enough of my time to without the structure of a class setting."
Jennifer expanded biographies of four notable women as part of the course: Frances Gabe, Harriet Tracy, Clarissa Britain, and Anne Marguerite Hyde de Neuville. All are subjects of Hagley's collection; the first three are inventors and the fourth is an artist in the collection whose work Jennifer likes.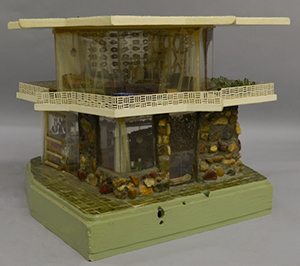 Because Jennifer had access to the museum's collections, she was able to use photographs she'd taken of the patent models they had in their collections. (The image at right, one Jennifer took and added to Wikimedia Commons is the model of Frances Gabe's self-cleaning house!) Jennifer says she particularly enjoyed adding images to the articles she wrote. And, of course, it helps advance her museum's mission.
"I feel by adding and editing Wikipedia on things that relate to our collection, I am being a good team member and helping my institution," she says. "I see it as another way to get information about your collection out into the world, especially since only about 2-5% of any one collection is on view at any given time for most institutions."
Jennifer has already created another new article since the end of the class, and she's planning to write more. Hagley is opening a new patent model exhibit, Nation of Inventors, in spring 2022, and Jennifer's made it her mission to ensure all the women inventors in that exhibit have Wikipedia articles. After that, she says, she'll tackle a larger project: ensuring all women inventors whose patent models Hagley has in their collection have Wikipedia articles.
Image credits: Unknown authorUnknown author, Public domain, via Wikimedia Commons; FairyShrimp, CC BY-SA 4.0, via Wikimedia Commons; Jennifer Johns, CC BY 2.0, via Wikimedia Commons