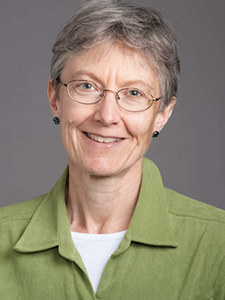 Stephanie S. Turner is a Professor of English in the Rhetorics of Science, Technology, and Culture program at the University of Wisconsin-Eau Claire in Eau Claire, Wisconsin. 
It's no exaggeration to say that Wikipedia is an ever-improving treasure trove of good-quality information. As an instructor of science writing, I've always encouraged my students to use Wikipedia to get up to speed on unfamiliar topics they were researching for an assignment. Every so often, we'd run into an under-developed article, or an article that had been flagged by the Wikipedia community as needing more research support. This gave me the idea to make writing and editing for Wikipedia an assignment. Thus began my stint as a "rogue" Wikipedia educator.
At the time, I wasn't aware I was reinventing the wheel; I just knew it was hard! I spent hours painstakingly compiling background material available on Wikipedia explaining what it is and how people contribute to it for students to read. Digging into my files for my first semester of teaching with Wikipedia back in 2014, I can say that I was at least on the right track. It was fun finding and sharing with my students such Wikimedia Foundation explainers as "Welcome to Wikipedia" and "Evaluating Wikipedia Article Quality." Wow, I thought, this stuff is helpful to teachers, unaware of the depth of help that was available. I located and cobbled together a collection of banners and notices on flagged articles to include in my assignment guidelines. "Here's what to look for," I told students: "This article may need to be rewritten entirely to comply with Wikipedia's quality standards. You can help. The discussion page may contain suggestions"; "This article does not cite any references or sources. Please help improve this article by adding citations to reliable sources." Why I didn't simply embed hyperlinks to the articles themselves in the assignment guidelines is a question for the ages!
By temperament, I tend to be too DIY for my own good. But I want to know how things work, so I plodded on. I came up with an assignment component—a sort of log—requiring students to record their every activity on the Wikipedia assignment. Yes, I was aware that I could see what they were adding by tracking down their usernames and peering into their sandboxes, but pedagogically I favor thick description as a means of active learning, and I wanted to see their rationale and research questions along the way. And to be honest, the sandbox made us all a little nervous. (Can other people see what's going on in there? What if it accidentally goes live?) So they told me what they did in their logs, including how they decided about what articles to work on, and in the end, I had them tell me what they did all over again in a reflection.
Meanwhile, my activity on Wikipedia as an educator got on the radar of some other, more experienced educators using Wikipedia. I got a couple of polite inquiries and offers of help. "You may find these useful," someone wrote on my user talk page, linking me to some project pages. A user named Royalbroil who also teaches in Wisconsin awarded me a "barnstar," thanking me for involving my students in Wikipedia and offering to answer "any Wisconsin-related questions." In retrospect, these early acknowledgements from other educators paved the way for me to come down off my DIY high horse.
What it really took, though, to move me out of "rogue" educator mode was an email from Helaine Blumenthal of Wiki Education in spring 2021. "We recently learned that you're running a Wikipedia assignment at the University of Wisconsin, and I'd like to introduce you to our programmatic offerings," she wrote. After exploring the Wiki Education site, I knew I was ready to connect with this community. For one thing, Wiki Education emphasizes science communication, so important to what I do. The embedded dashboard seemed like a great learning management tool. But most of all, Wiki Education links Wikipedia's mission with student learning and an informed public. I applied to the Wikipedia Student Program for the next semester.
The support I received from Wiki Education was more than I could have asked for and better than I could have imagined. For me, it was the personal touch that most impressed me. In addition to having the option to drop in on virtual office hours with Helaine throughout the semester, I was paired with a mentor, Helen Choi, who gave me concrete advice and useful materials at biweekly meetings. Technical support from Ian Ramjohn was also helpful.
The support of Wiki Education has enriched my teaching with Wikipedia. Of course, the proof, as the saying goes, is in the pudding, and the pudding is what the students themselves report about their experience contributing to Wikipedia. So what do they say? They want more guidance choosing science articles to work on. They like using the dashboard to track their progress through the training and exercises, but they want the work they did there to count for points in the assignment, and they want to get started on their research sooner. With this specific feedback from my students, I'm looking forward to taking my teaching with Wikipedia to the next level. Looking over my students' reflections on the Wikipedia assignment, I think this comment conveys well the overall spirit of Wikipedia and, more personally, the transition I've made from teaching "rogue" to teaching within the Wiki Education community: "The collaborative . . . process that goes into making Wikipedia happen is more complex than many people realize, and it gives me an entirely new perspective on what I will use Wikipedia for in the future. The information landscape of today is always growing, and I know I can . . .  contribute . . . and help others understand certain concepts on a deeper level. When it comes to finding information, sometimes multiple, collaborative minds are better than just one."
Interested in teaching with Wikipedia? Visit teach.wikiedu.org for more information.
Image credits: Germonprez~enwiki at English Wikipedia, CC BY-SA 3.0, via Wikimedia Commons; Amnot Areso, CC BY-SA 4.0, via Wikimedia Commons