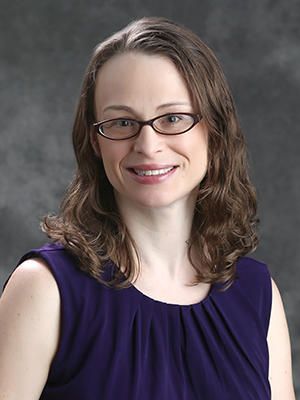 For being the world's largest open educational resource (OER), Wikipedia's coverage of OER-related topics left something to be desired. That's why Wiki Education collaborated with the GO-GN Global OER Graduate Network and the Hewlett Foundation to run two Wiki Scholars courses aimed at improving Wikipedia's coverage of OER, broadly defined.
The call for participants snagged the attention of Virginia Clinton-Lisell, an associate professor of educational foundations and research at the University of North Dakota. Virginia's one of the primary researchers at her institution's Open Education Group, so she was a natural fit for the course.
"I think often Wikipedia is scoffed at because 'anyone can edit and write,'" Virginia says. "But the process of learning how to edit and write is quite involved and there are very clear criteria. It was excellent to be taken step by step through everything and get feedback before making my changes live."
During our Wiki Scholars courses, participants like Virginia work with the course instructor and training materials to learn about the steps involved in adding new content to Wikipedia. The aim is not only to teach participants how Wikipedia works, but also to give them the time and space to make a tangible impact to Wikipedia and the readers who come to learn about these topics.
Virginia improved the article on open textbooks because it's the primary area of her research. Thanks to her additions, when someone comes to learn about open textbooks, they'll see that while commercial textbooks produce no difference in learning performance compared to open textbooks, the costs continue to increase. Perhaps making this information more accessible to the public—like school administrators—will help increase further adoption of open textbooks.
During the course, Virginia also added information about North Dakota legislation to the policy section of the article on open educational resources.
"I liked getting to write about North Dakota's legislation (even though it was a small addition) just because I'm excited about the initiatives the legislators have passed here," she says. "I really hope that people who use Wikipedia to learn about OER realize that this movement is big and well researched."
The course served another purpose for Virginia: It inspired her to incorporate Wikipedia editing into the courses she teaches, using Wiki Education's Wikipedia Student Program. This fall, her introduction to the foundations of education students will further improve Wikipedia's coverage.
"I realized that having my students edit Wikipedia would be a fantastic way to have them actively be involved as creators of Open Educational Resources," she says. Having students create OERs — often called Open Educational Practice — is a hallmark of Wiki Education's programmatic activities, and we're thrilled when our Wiki Scholars alumni see the value in their own learning experience and choose to pass this on to their students.
Interview conducted by Reema Haque. Hero image credit: MatthewUND, CC BY-SA 3.0, via Wikimedia Commons; image of Virginia courtesy Virginia Clinton-Lisell, all rights reserved.