The Schingoethe Center of Aurora University in Illinois has an extensive collection featuring the art of Apsáalooke artist Wendy Red Star. So it was only natural that when Schingoethe Center collections curator Laura Santoyo took one of Wiki Education's Wiki Scholars courses on how to edit Wikipedia, she would expand Red Star's biography.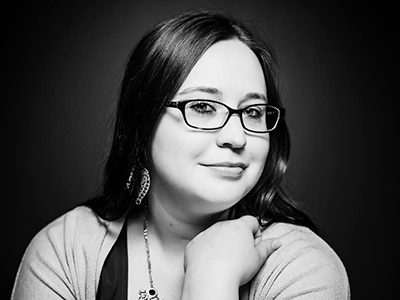 The course Laura took was part of the Smithsonian's American Women's History Initiative (AWHI), which partnered with Wiki Education to run a series of courses for Smithsonian Affiliates like the Schingoethe Center on how to improve biographies of important women in American history, typically relevant to their museum's collection. Laura took the course because she'd been wanting to host a Wikipedia editing event at her institution but wanted to know more about Wikipedia before doing so.
"I have attended a few webinars, which have been helpful — and then this opportunity came up and I thought it was the perfect way for me to get more familiar with Wikipedia," Laura says. "I wanted to gain a better understanding of the platform before we plan an edit-a-thon with our community members."
The course with Wiki Education helped accomplish that mission.
"This course through Wiki Education gave me so many resources and helpful tips for writing for Wikipedia," she says. "I learned that Wikipedia is A LOT more complex than I originally thought — which is why I am glad I have those resources to look back on. There's just so much to take in!"
Laura plans to continue editing articles on artists represented in their collection, adding those who are not already on Wikipedia to the encyclopedia. She also hopes to include what she learned in courses she's teaching in their museum studies program. She encourages other museum staff to engage with Wikipedia, too.
"Much of the public uses Wikipedia. When researching a topic, Wikipedia is usually the first result that pops up in a Google search," Laura says. "As educational institutions, we should want the information on Wikipedia to be accurate since it is accessed so frequently (sometimes even before our own institutions' websites!)."
Laura says while editing, she does worry about making a mistake, but she recognizes it's the community of editors on Wikipedia that's made it what it is today. She says it is helpful to keep in mind that most Wikipedia editors are there, just as she is, to make information as widely available as is possible to the general public.
"I enjoy feeling like I am making a difference," she says. "If I can add one piece of information that wasn't there before or add just one source that helps somebody else, I can feel good about the work I do on Wikipedia."
Image credit: Teemu08, CC BY-SA 3.0, via Wikimedia Commons