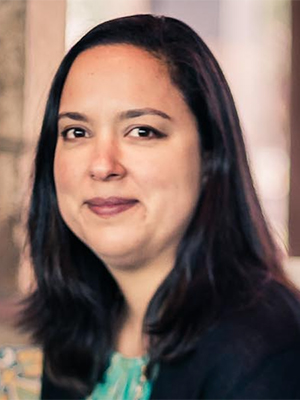 The Boston University School of Public Health gives out a series of awards at the end of each academic year; this year's McCahan Day Educational Innovation Award went to Diana Ceballos for her work in teaching with Wikipedia through Wiki Education's Wikipedia Student Program.
"Students were very engaged, excited, and committed to this new way of learning and contributing to science while at the same time meeting a class requirement," Diana says. "The Wikipedia assignment proved to be an engaging approach for instruction and information literacy. It helped students improve their science communication skills during the pandemic when many students were taking the class remotely. Furthermore, this effort goes beyond the classroom, helping disseminate public health topics to the general population while addressing misinformation."
And the committee agreed. Her Field Methods in Exposure Science class wrote Wikipedia articles as a semester-long project in fall 2020, teaching students to critically review, interpret, write, and disseminate exposure science information in an effective manner.
Diana got her start with the support of Dr. Thais Morata from the National Institute and Occupational Health and Safety (NIOSH). The two of them — as well as several other collaborators, including Wiki Education staff — also won an award from NIOSH two years ago for their work on Wikipedia.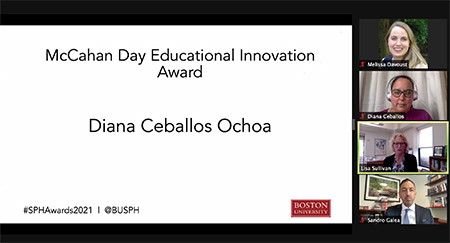 "Dr. Morata introduced me to the use of Wikipedia in teaching, connected me with the Wiki Education platform, others teaching with these tools, and has provided in-class support as well during my courses," Diana says. She also credits the Boston University Libraries, who have supported her work and connected her with other colleagues at BU who teach with Wikipedia.
Diana's course had only 10 students enrolled, but they had a big impact on Wikipedia, adding more than 21,000 words to 14 articles. Students added important sections to articles like noise pollution, occupational heat stress, and Per- and polyfluoroalkyl substances. One student created a new article on blue space, which connected the students' passion for architecture and public health. The student then also translated the article into Spanish. 
"A big motivation to using Wikipedia in class is the added service component of the work, as what students contribute toward the semester makes a difference in terms of public health content available to many, which ultimately is one of the missions of the academy," Diana says. "My two favorite parts of using Wikipedia in the classroom are how powerful it is to deeply transform students' concepts of science communication through action and the satisfaction to see the published articles at the end of the semester."
To participate in the program, visit teach.wikiedu.org.
Image credits: Cmcnicoll at English Wikipedia, Public domain, via Wikimedia Commons; Dianaceballos, CC BY-SA 4.0, via Wikimedia Commons; screenshot courtesy Diana Ceballos