Heidi Raatz is Owner and Consultant at Collections Management Solutions, LLC. She recently took the Wikidata Training course through Wiki Education and reflects on her experience with the Wikimedia community in this guest blog post.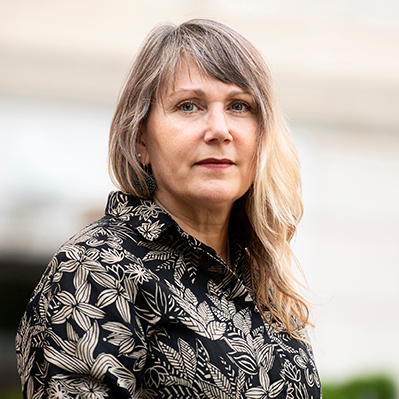 In September I had the opportunity to take the three-week Wikidata training course offered through Wiki Education. What an amazing experience. I especially want to thank Will Kent and Ian Ramjohn for leading the course instruction. Will in particular was incredibly helpful with participant questions, weaving these into the course sessions and offering additional guidance, suggesting approaches, and recommending helpful tools.
The course offered a solid foundation for understanding Wikidata and the capacity for collaborative approaches to linked open data and information sharing. Experiencing Wikidata as someone with an extensive professional background in the cultural heritage sector, it was great to see so many GLAM Wiki projects already in place, bringing various communities and institutions into a position to both contribute to and benefit from this powerful shared knowledge base. I was inspired to see how many GLAMs have come to recognize and appreciate Wikidata as a truly valuable repository of linked data. It was abundantly clear through the coursework that Wikidata can have an impact on collection visibility and enrichment via connecting institutional data with other related linked data sets, and that Wikidata is further strengthened through GLAM contributions by supporting, expanding and amending Wikidata items with additional authoritative data. The potential and promise of Wikidata is that there is a ready case for using Wikidata to enrich collections data for GLAMs.
Another vital issue addressed during the course is the mining of Wikidata as a readily available linked data set for training AI, and the use of Wikidata information as a knowledge base. Critically, the structure of Wikidata has this great capacity to make it easier to identify and address gaps in the knowledge record, especially in areas of language. There is so much potential to reach new communities of participants and expand the information available in Wikidata, and because Wikidata is the centralized data repository for all Wikimedia projects, to use Wikidata to expand and address issues of representation in Wikipedia and other Wikimedia projects. It is vitally important to identify and address these gaps in our shared knowledge resources; to be cognizant of what is not included and expand knowledge bases such as Wikidata so that they preset a more whole picture. As an information professional I view this as an opportunity to engage new communities and expand our knowledge resources for peoples, expressions, beliefs and ways of being which are currently under represented in Wikidata and Wikipedia, and one way to begin to address the systemic bias existing in our knowledge resources. This is also an area I view as promising for my current professional practice as a freelancer in the cultural heritage sector. It gives me the opportunity to introduce Wikidata and the concepts of linked open data to communities lacking the funding or resources more readily available to established cultural heritage institutions.
The course met my expectations and then some; there was so much information to try to absorb. There are so many different tools and angles of approach to editing in Wikidata. From working on individual items, to doing batch editing work; from using tools to expand existing items or find gaps and fill in existing data. It is a little daunting to think of where to begin, especially if one is not affiliated with a particular institutional collection or working on a well-defined cataloging project. It can be challenging to identify one's focus, identify a project, and fix on where you can best contribute. But the course has been an experience of great knowledge sharing; it has been a brain expansion and definitely gives me a lot to build on.
The course covered a lot of material in a condensed amount of time, so I will no doubt be returning to the course dashboard and my notes to refresh, review, and reflect on what I learned. The course afforded me hands-on opportunities to gain invaluable confidence in editing Wikidata items and using various tools. The course also deepened my understanding of the processes for expanding, amending, and creating new Wikidata items, taught me how to create and leverage queries, and overall expanded my knowledge of Wikidata tools, projects and opportunities. I have gained capacity to share what I have learned to better assist individuals, communities, and institutions in contributing to and benefitting from this powerful shared knowledge base. As an individual Wikidata editor, I plan to use this new expertise to continue to work on improving Wikidata items and properties and engaging with the Wikidata community on future projects. I cannot recommend the Wikidata training course through Wiki Education highly enough. Thank you again for the opportunity.
Interested in taking a course like the one Heidi took? Visit wikiedu.org/wikidata to see current course offerings.