Amarílis Corrêa is a librarian at the Faculty of Architecture and Urbanism of the University of São Paulo. She enrolled in Wiki Education's introductory Wikidata course to learn more about how to apply linked data practices to her work.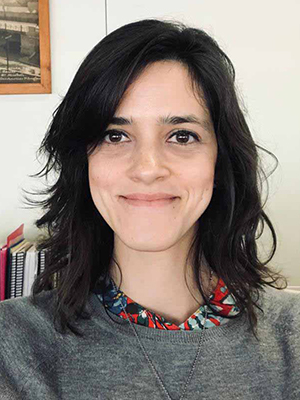 Before talking about my experience with Wiki Education's Wikidata Institute course, allow me to present you a brief context of how I discovered Wikidata and its potential to cultural heritage and scientific collections held by libraries and the enriching contributions librarians can bring.
At the beginning of 2020, one of my assignments was to bring back to life a referential database of articles (published in Brazilian magazines and academic journals) that had crashed a couple of years ago due to technological and hardware failure. This would be the chance to convert the MARC records into more searchable, visible, and connected to other collections. However, what were the options?
I'm a researcher on digital preservation, so I had heard of linked data and linked open data for this purpose, but I hadn't dug into that until the COVID-19 pandemic crisis arrived in Brazil in March and I started working from home. Many conferences happened virtually – like LIBER2020 and LD4, much easier to attend especially when free of charge – and I had the chance to join meetings and workshops, to meet professionals from other countries, and to get to know their projects, listen to their experiences, challenges, and accomplishments. In the course of a week or two, linked open data appeared several times, more than ever before, in talks with Brazilian colleagues and from other countries. One of the approaches to Wikidata came from getting to know one of the coordinators of Wiki Movement Brazil User Group through a close librarian at the university.
When I registered for the Wikidata Institute-September course I had a vague idea of what Wikidata was, I had had the chance to add a few references to statements, and I had experienced some frustrating attempts to run queries. Just by reading the first article suggested by Will Kent – one of our very patient and attentive instructors, the other was Ian Ramjohn – and doing the first assignments I realized how broad Wikidata is: it aggregates from fantastic creatures and imaginary worlds to asteroids, species of flowers, rock bands, historic buildings, scientific articles, calendar years, and so on. It can really be the place to represent as structured data everything that exists.
During the course, one of the most popular subjects on our meetings was the way of representing items. As librarians and cataloguers many of us were concerned about standards and data models: how is the best way to describe this or that? What values or references are most appropriate? Is there a recommended good practice? We also had a classmate always raising questions about semantics because it's her expertise and she saw different values being used as synonyms. The one-hour meetings weren't usually enough for debating, commenting on our experiments during the week, presenting doubts, and receiving new concepts and tools demos from Will's presentations. That's why the Slack channel was always so hectic.
A three-week course about Wikidata is a good introduction, because it's a long learning curve until one can feel confident in editing and exploring the potential offered by Wikidata. Even though instance of (P31) still makes me think a lot of the best value to use – one more general or more specific, or several values – and queries represent quite a challenge, I guess after this course I feel I can guide other beginners through the basics of Wikidata and to plan how to adopt it as the environment to share library collections as data.
Besides the practice of editing (that makes time fly because a "simple" statement leads to another item that presents another statement that may need edition or even the creation of a new item), there are many tools to be familiar with, of course you don't need to use them all; nevertheless, some of them can be useful to create items, to identify languages missing in descriptions and/or labels, to create data visualization, to present an item in a more user-friendly interface like Reasonator. There are also many WikiProjects to check when looking for those that may be related to your professional practice (or personal interest), in which you can participate as well as adapt to your institution or collection.
My first use of the knowledge developed will be working on the GLAM-Wiki I'm helping to implement for libraries of the University of São Paulo (GLAM Bibliotecas da USP), aiming to open data of scientific and artistic productions of the scholars, bibliographic data of the journals published by the university, and its cultural and scientific heritage collections. I intend to stay in touch and keep learning through the conferences and collaborative spaces recommended during the course and others (like IFLA Wikidata Working Group), as well as to share the achievements of this GLAM.
Undoubtedly, I'll give credit to this great experience I had thanks to Wikidata Institute, the instructors Will and Ian, and all the classmates.
Interested in taking a course like the one Amarílis took? Visit wikiedu.org/wikidata to see current course offerings.