Enhancing the disability healthcare information on Wikipedia is a powerful way to combat misinformation, discrimination, and prejudice around disability and disability healthcare. The online encyclopedia is the most utilized healthcare resource in the world with a reach of 500 million readers per month. Policy makers, doctors, and others need to understand the diverse communities they serve and the existing barriers for adults with disabilities, and Wikipedia's content can help institutions institute more inclusive practices. But quality of content on Wikipedia varies widely, and the volunteers who write it may not have access to expensive medical journal articles or an understanding of the evolving field of Disability Studies. The majority of Wikipedia pages related to developmental disabilities need significant improvement. Many get hundreds of page views a day, indicating a demand for content that just isn't complete.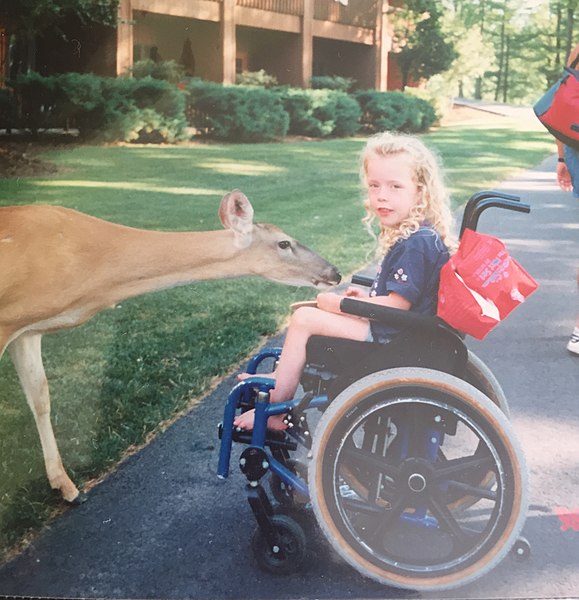 Thanks to a grant from the WITH Foundation, our first WITH Wiki Scientists course helped combat these problems. We supported a group of 20 experts as they worked to add more than 11,000 words to Wikipedia about topics like spastic cerebral palsy, diagnostic overshadowing, the Civil Rights Act of 1968, special needs dentistry, the connection between sexual abuse and intellectual disability, and much more. Together, their work has been viewed more than 224,000 times, and their work will live on long beyond the course.
When we approached the WITH Foundation last year with the idea to run a Wikipedia training course for disability healthcare professionals, we hoped the course would be interesting and impactful for prospective participants. We worked with the WITH Foundation to share this opportunity with their networks and were excited to receive almost twice as many applications than there were seats available, including 14 from members of the American Academy of Developmental Medicine & Dentistry (AADMD). In our first WITH Wiki Scientists course this spring, we were able to support 9 of those members. Next month, we will present at the upcoming AADMD virtual conference to share these medical professionals' impact to public scholarship.
We had hoped to use the conference presentation to share this virtual learning opportunity with AADMD members, but the coronavirus pandemic has pushed the virtual presentation beyond the registration deadline. If you're attending the AADMD virtual conference, please join Director of Partnerships Jami Mathewson on Thursday, June 18, 2020 7:30-8:00 PM EDT. The 30-minute session aims to achieve the following learning outcomes:
1. To understand Wikipedia as a means of public scholarship and increasing access to current academic research about developmental disabilities
2. To learn how medical professionals are making Wikipedia more inclusive for people with developmental disabilities
3. To understand how healthcare providers are applying their new Wikipedia knowledge in their daily professional lives
Whether or not you're an AADMD member, if you're interested in participating in our second cohort from June 15th–September 4th, please apply at wikiedu.org/with-AADMD by June 5th. We encourage adults with developmental disabilities to apply and/or spread the opportunity in your networks. Together, we can help ensure medical professionals can provide comprehensive healthcare to everyone.