In October, 250 members of the Wikidata community gathered in Berlin, Germany for the second ever WikidataCon. It was an engaging conference, packed with updates about the project, the release of new tools, a day-long Wikibase workshop, and a special emphasis on languages and GLAM work this year.
Follow this link to see recordings, notes, and descriptions of all of the sessions. Some highlights include…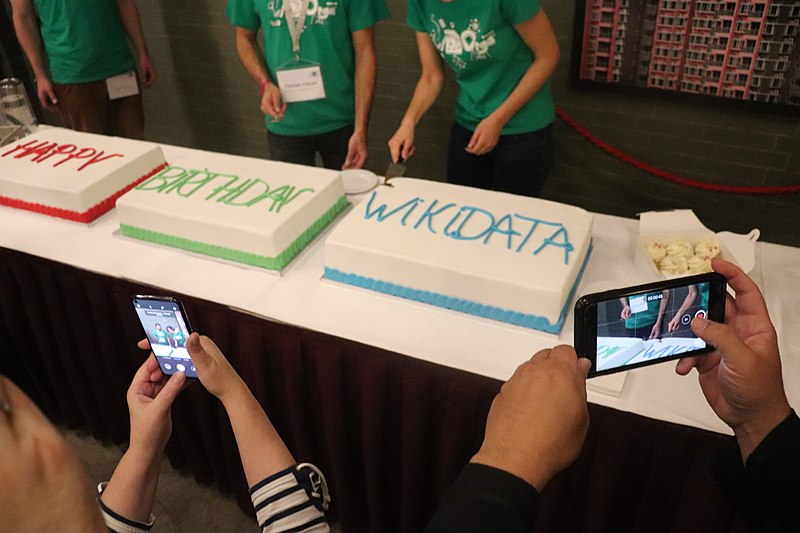 We also celebrated Wikidata's seventh birthday with cake, gifts, and updates on all of the hard work that so many volunteers have contributed to Wikidata. Wikidata continues to grow quickly. Community members are developing tools to enhance Wikidata's functionality, draw in new editors, and do things we've never done before. As an instructor of Wikidata courses, it is very exciting to see this all happen firsthand and play a role in helping this project into its next stage.
These enriching discussions and exchange of ideas are helping us continuously improve our Wikidata courses at Wiki Education. If you're interested in learning more about our courses, ways Wikidata could help you share your collection, or the impact that linked data is having across several industries, visit our informational page. There, you can also sign up for our beginner and intermediate-level courses that start in March.
---