When you search for scientists online, Wikipedia is probably the first result. But did you know that 82% of Wikipedia biographies are about men? There's a lot of work to be done to create pages for people who identify as women, African-American, Asian, Asian-American, Latinx, indigenous, and LGBTQ+. On Ada Lovelace Day this year, engineers, thinkers, and creators at X set out to help close these representation gaps together.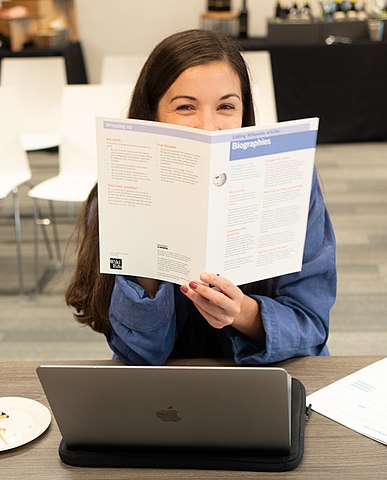 Want to read about shark genetics expert, Dení Ramírez Macías, who Ecology Project International listed among the top women scientists saving the planet? How about Anela Choy, the Hawaiian oceanographer who discovered bottle caps, trash bags, and microplastics to be contained in the stomachs of deep sea fish? There's now a Wikipedia biography for Kathaleen Land, too, the NASA mathematician who was the "inspiration behind, catalyst for, and gateway to" the creation of the 2016 film Hidden Figures. And one for Alissa Chavez, who, at 14 years old, invented a child car seat alarm system called the "Hot Seat" to reduce deaths of children left in cars. Go check out Carolina Osorio's new page as well; the transit algorithmic system she invented both alleviates traffic and helps reduce city CO2 emissions.
Before this year's Ada Lovelace Day, none of these Wikipedia biographies existed. Thanks to the group at X, now they do.
Laura Chrobak, an engineering intern, chose conservationist Christa Anderson's biography to create. "I truly admire her work," Laura told Wiki Education. "And through the process of writing the Wikipedia page, I became so impressed with her professional accomplishments and history. I read one of her papers detailing climate change mitigation policy and found her argument and research to be quite compelling. Her work on deforestation and climate policy is incredibly relevant and interesting to me."
Visibility for scientists and their work on Wikipedia asserts to the world that their contributions matter. While STEM fields are inherently collaborative and scientists tend not to receive too much individualized attention for their research, it's still important to showcase the individuals who have made a difference for their field. Wikipedia matters for underrepresented groups in science not only because these scientists deserve recognition equal to their white male peers, but also because their Wikipedia biographies show future generations what a person in a STEM career can look like.
"As a woman in STEM I am always eager to find out more about the paths and work of women in STEM further along than myself," Laura shared. "I hope that in starting a page about someone I find to be doing such inspiring work that others will be galvanized to learn more or contribute to a page on someone/something that inspires them as well!"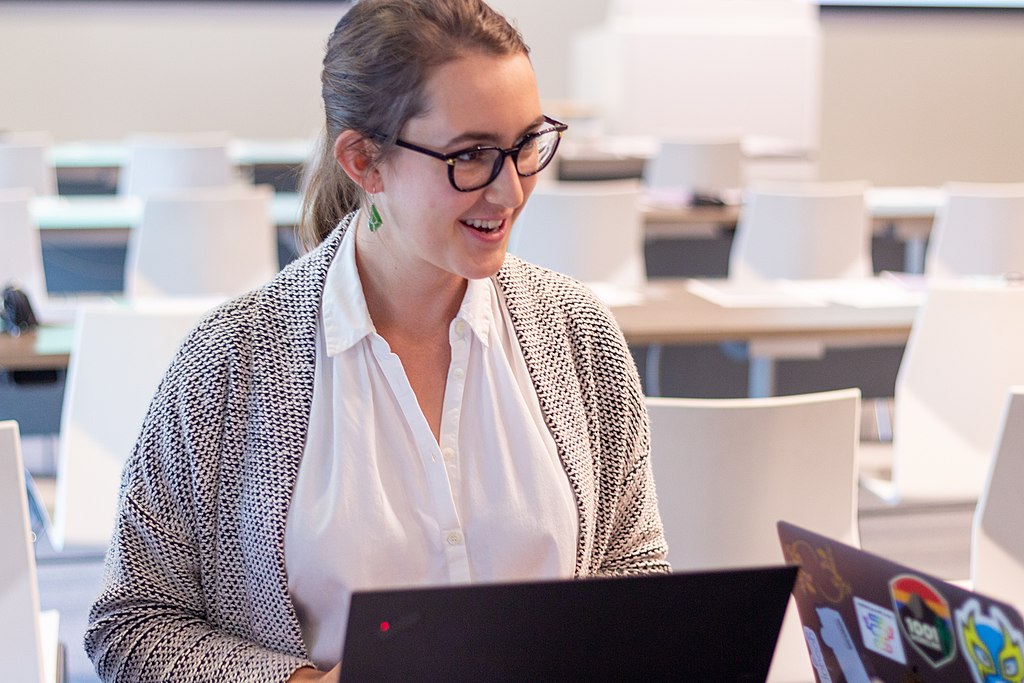 Over the course of the day, attendees created 17 new biographies and worked on more than 30 topics related to underrepresented groups in STEM. Most newly created biographies are "stubs", which means the pages are a starting place for others on Wikipedia to add to and grow. These pages have a whole new life ahead of them; their existence invites more people to join in and highlight the achievements of these fascinating individuals.
Adding to Wikipedia, especially around people in STEM, is a natural fitting task for X, a company that values collaboration, openness to new ideas, and radical creativity to "solve some of the world's hardest problems." Wikipedia and Wiki Education's shared purpose to benefit people on a worldwide scale speaks to those values. And it was clear from the 37 participants who showed up to learn more about Wikipedia, that the team at X shares that commitment to making a worldwide impact.
Wiki Education helps organizations motivate their staff to enact change aligned with their organizational mission. Wikipedia is one of the most far-reaching tools to do that. And based on your organizational goals and strategy, we'll help identify how this work can best have a worldwide reach and a positive impact on your staff.
---
If you're interested in collaborating at your organization or institution, contact Director of Partnerships Jami Mathewson at jami@wikiedu.org.