Wiki Education's technology team is consistently updating the Dashboard to run more smoothly and to better suit the needs of the thousands of people who utilize it. As part of our mission to improve its open source code in a sustainable way, we engage young developers in contributing their own improvements to the Dashboard. If you're interested in learning more about our mentorship program, read Director of Technology Sage Ross' reflections on running a newbie-friendly open software project here.
We're excited to announce a new feature to come out of one of these mentorships. Thanks to Google Summer of Code intern Pratyush Singhal, the Dashboard now has a tool to help students and instructors find Wikipedia articles to work on. The Article Finder is available under the Articles tab on any Dashboard course page.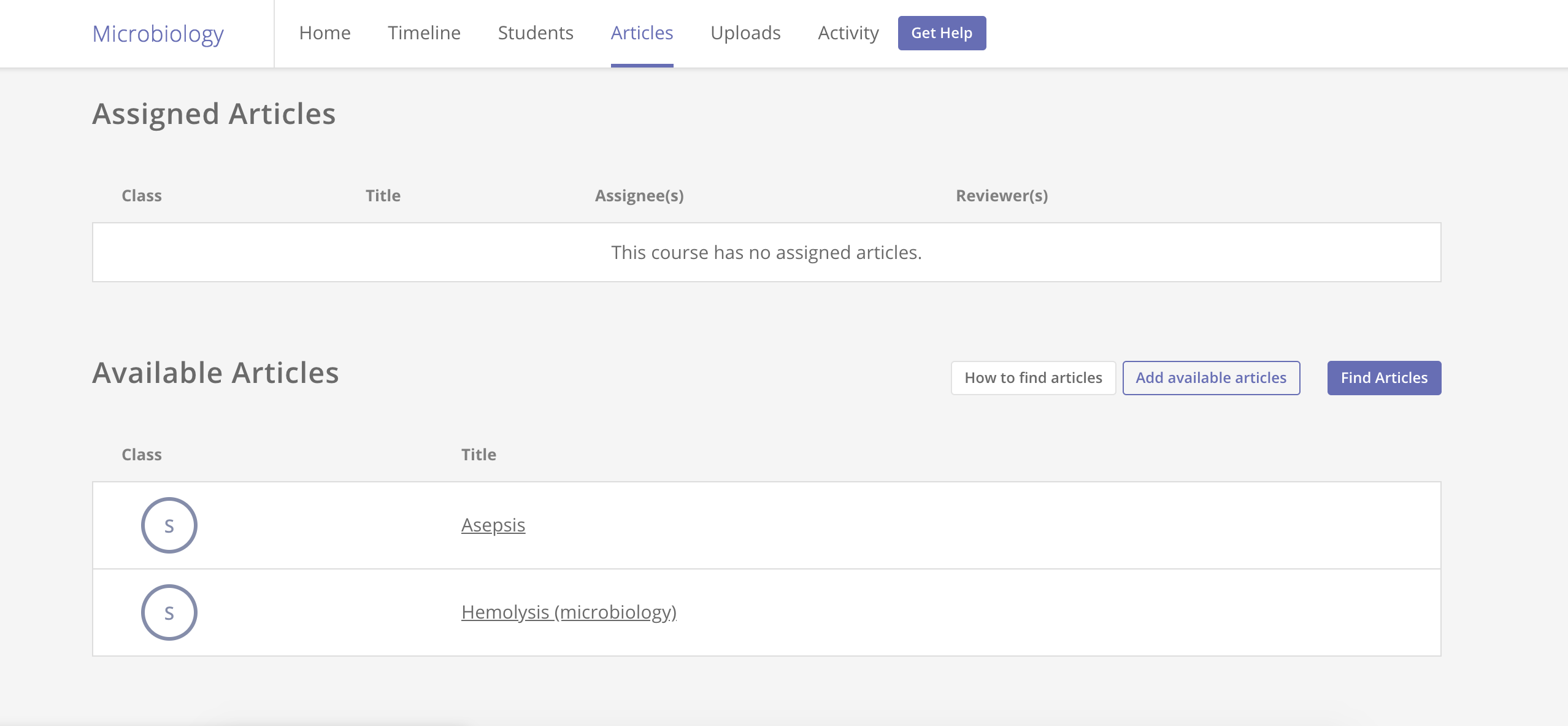 When you search a keyword in the tool, you'll see a list of relevant articles. You can filter the results by quality, completeness, and how many page views the article receives per day. To maximize the impact of your contribution, we recommend that you look for articles related to your topic that are low quality, incomplete, or read by a lot of people.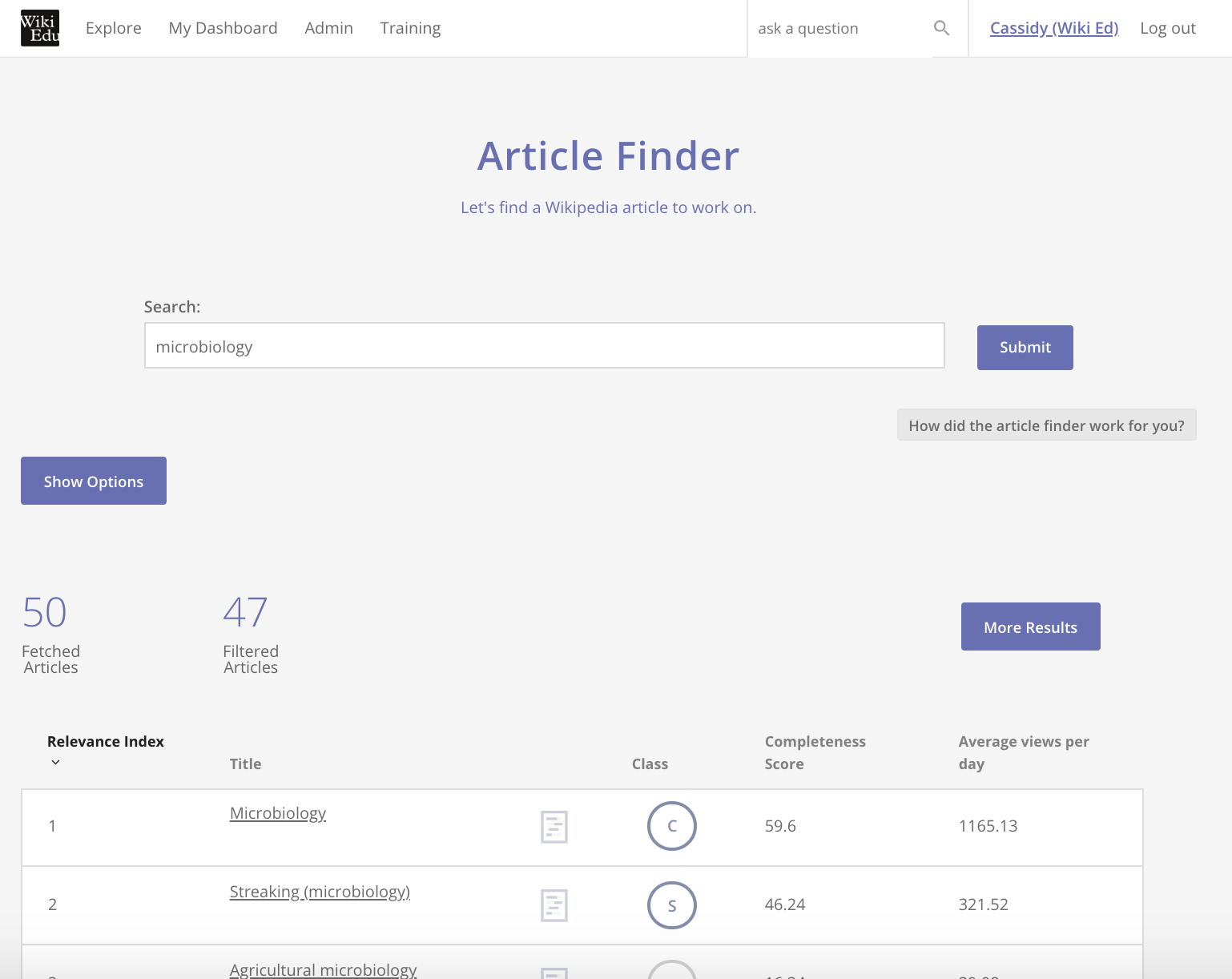 The Article Finder tool is useful both for courses in which instructors choose articles for their students to work on as well as those where the students are charged with finding topics themselves. For more in-depth guidance on finding articles, we've developed a training module for both instructors and students, that walk through the process in more detail.
---
If you have questions or would like to learn more about the Dashboard, reach out to contact@wikiedu.org.