Highlights
January was a great month for Wiki Education's fundraising. We applied for and received a $500,000 USD unrestricted donation from the

Pineapple Fund

, a philanthropic association run by an anonymous donor with one of the 250 largest Bitcoin wallets in the world. The fund is drawn to organizations that are dedicated to universal knowledge and a free and open Internet. The donation will support our core operations all year.
Community Engagement Manager Ryan McGrady

announced

the kick-off of our Wikipedia Fellows pilot this month. This pilot is the first time Wiki Education is specifically engaging academics to learn how to improve Wikipedia. We're excited to see how these subject-matter experts contribute to the most socially and politically relevant articles on Wikipedia!
Our Board met in person in San Francisco this month to discuss Wiki Education's new strategic direction for the next three years. Keeping in mind the new direction, Executive Director Frank Schulenburg outlined the main components of the new annual plan for fiscal year 2018/19. Director of Programs and Deputy Director LiAnna Davis reviewed feedback provided by the Wikimedia Foundation's Funds Dissemination Committee during the last grant application cycle. And Director of Development and Strategy TJ Bliss detailed plans for additional revenue streams, including topic sponsorships and paid services.
Product Manager Sage Ross is continuing

our research collaboration

with Carnegie Mellon University and University of Pittsburgh to develop further Dashboard training modules using

Intertwine

. This online video discussion platform will let students from different universities connect with each other to discuss and do Wikipedia-related activities, and we hope will provide a beneficial learning experience for students who participate.
Programs
Educational Partnerships
To kick off 2018, we attended two conferences, joining university faculty and inviting them to participate in our programs to improve Wikipedia. At the Linguistic Society of America (LSA) conference, which we attended for the third year in a row, dozens of instructors were excited to sign up and join LSA's initiative to document and preserve language on Wikipedia through our partnership. It was great to see how word-of-mouth can spread within a discipline—thanks in part to LSA members like Gretchen McCullough and Lauren Collister. They coordinated a Wikipedia-editing session for attendees, and we found a buzz in the air about the dire need to make Wikipedia as comprehensive and accurate as possible.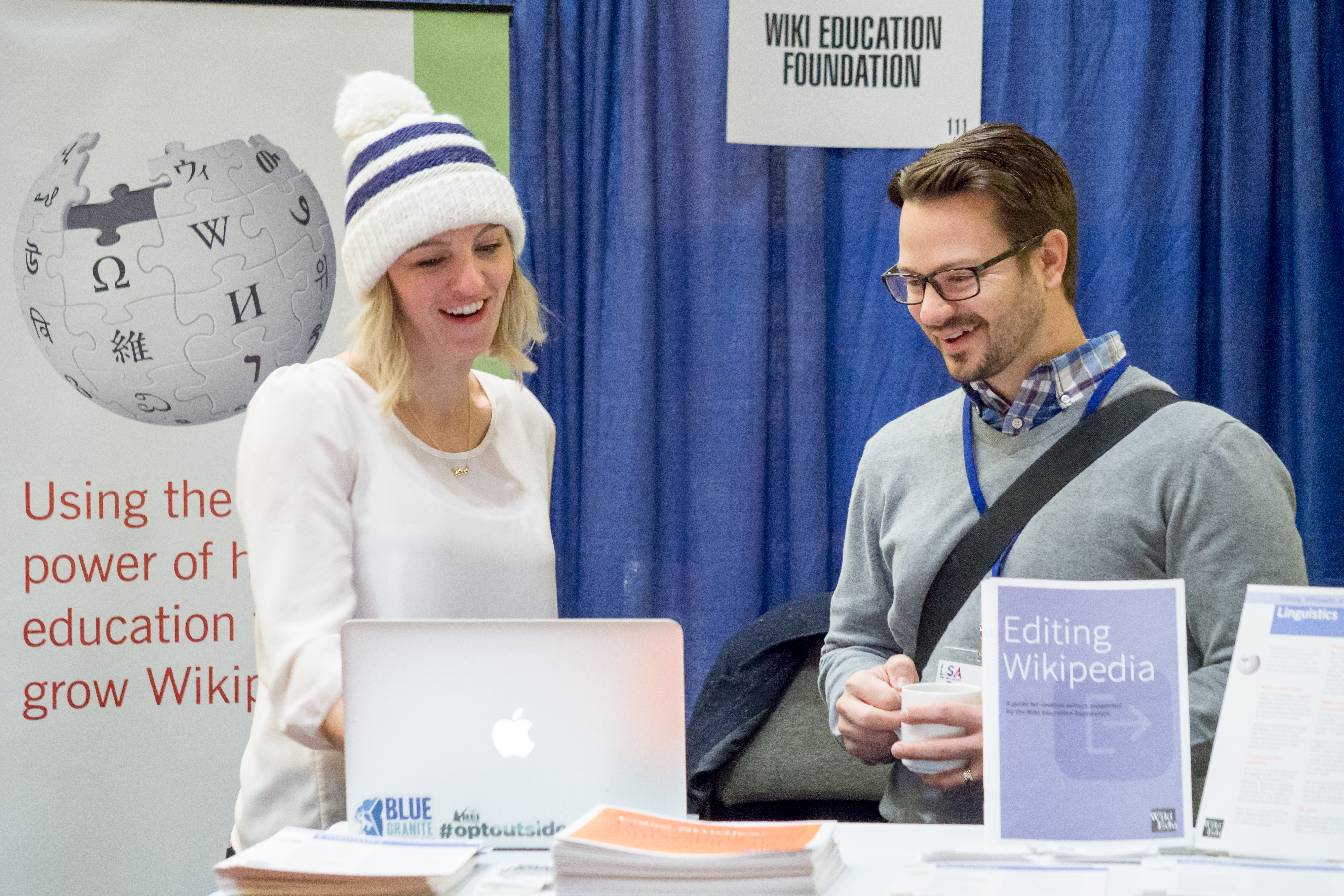 Next, we joined astronomers at the American Astronomical Society's annual meeting. We spoke with astronomers who love Wikipedia, more students who have participated in our Classroom Program, and university instructors who hope to learn how they can join our efforts to make science more accessible to the world. We look forward to the great work to come from the newly inspired linguists, astronomers, and their students.
Classroom Program
Status of the Classroom Program for Spring 2018 in numbers, as of January 31:
279 Wiki Education-supported courses were in progress (159, or 56%, were led by returning instructors).

3,450 student editors were enrolled.

66% of students were up-to-date with the student training.

Students edited 464 articles, created 4 new entries, and added 49,300 words.
January is off to a busy start! Program Manager Will Kent spent the majority of the month on-boarding new and returning instructors, orienting them to the Dashboard. Will fielded questions and worked on troubleshooting issues around enrollment, timelines, and how to best structure the term. Wikipedia Content Experts Ian Ramjohn and Shalor Toncray were busy introducing themselves to students and making the beginning of the term run smoothly.
Office hours started up again the final week of January. As always, they provide an opportunity for us to answer questions from instructors, hear how things are going, and create a space for instructors to share best practices with each other. We will be offering more throughout the spring. Will's looking forward to approving some more courses, tweaking some timelines, and making sure we can do everything we can to ensure the classroom assignments are going well for everyone.
We're excited to see what kind of work this term's courses produce. Everything from Pennsylvania Politics to Analyzing Cinema, Gender, and Sexuality sounds fascinating. With almost half of the courses taught by new instructors, we're especially excited to see how the assignment evolves in their courses. Will's keeping an eye on the Dashboard, looking forward to all of the new contributions and articles rolling in every day.
Student work:
All over the world there are underprivileged and orphaned children. No matter where they live, one universal truth is that these children will often benefit greatly from organizations and charities that provide them with a healthy, safe place to live, grow, and learn. This is why Queen Zein Al Sharaf of Jordan created Mabarrat Um Al Hussein in northern Amman, which provides a home and learning environment for boys between the ages of six and eighteen. A student from University of Chicago professor Anjali Adukia's Violence in the Early Years class created this article with the belief that the organization was one that merited discussion on Wikipedia. While small, like the children Mabarrat Um Al Hussein shelters, the article is sure to grow and expand quickly!
Unless you're looking for Shakespeare or a well known monarch, it can be difficult to find information on a person who died long ago. Finding information on someone who is neither European or American can be even more difficult, as source materials for these individuals may not be widely available outside of the person's native country in print, audio, or electronic format. This is why efforts by students such as the one from University of California Santa Cruz educator Minghui Hu's History of Qing China class are so important. This student created an article on Zhu Yun, a preeminent Qing scholar and official who greatly influenced both academia of the time period as well as the Siku Quanshu — the largest collection of books in Chinese history. It was Zhu that approached the Qianlong Emperor with the idea of compiling all of the works from the Ming Dynasty into one collection. This appealed to the Emperor, who sought to create something even greater than the Ming Dynasty's Yongle Encyclopedia, and Zhu Yun's academic circle was given editorial control of the project. While Zhu's influence allowed for the inclusion of his Han ideals into the project, it also resulted in the project's editors arguing against the inclusion of any Neo-Confucian texts — something that went against the Qing's desire to include traditional Confucian texts that were accepted by the people, as the Qing hoped to strengthen their rule. This division would prove to be a portend of the dissolving bureaucratic morale that plagued the end of the Qing Dynasty.
Students in David Lebowitz's WikiProject Medicine course this Winter have been working to improve medical content on Wikipedia. They have made major improvements to the chest pain, cystectomy, and cholecystectomy articles.
And a student in Benjamin Karney's Psychology course in the fall worked on the article about ovulatory shift hypothesis, which was promoted to Good Article status in January.
In Yale University professor Barbara Mundy's HSAR 412 Material and Meaning in the Ancient Americas class, students uploaded images of beautiful jade pieces held in the university's art gallery. One of the images uploaded is a jadeite pendant from Maya, dated to circa A.D. 200–600. Imagine the stories this piece could tell — the things it must have seen!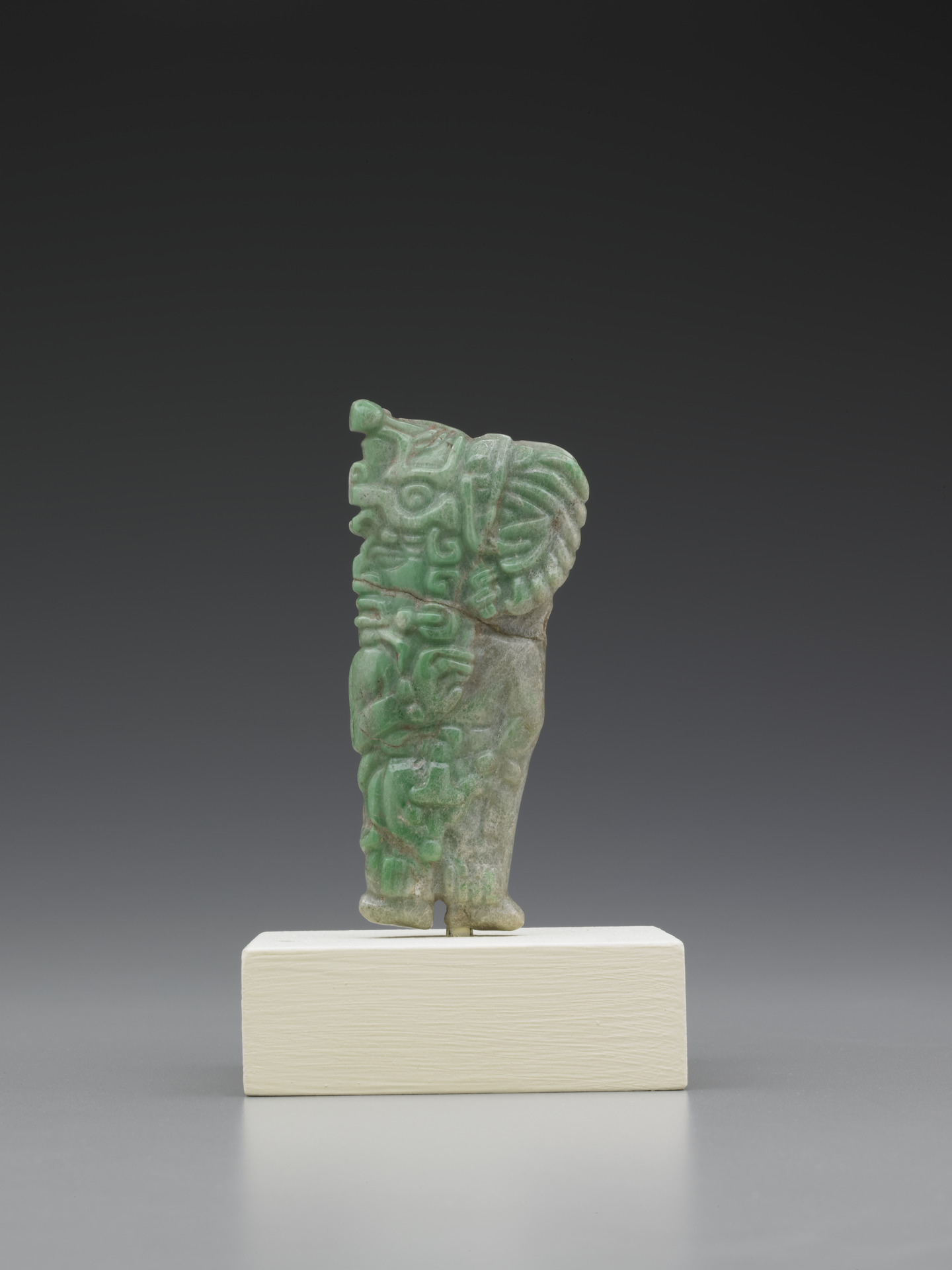 A UC Berkeley student in David Harris's Civic Technology class also added images to Wikipedia, taking the time out of her studies to upload an image of herself hard at work! (Note the computer in the background open to the Wikipedia main page!) It's images like this that help us picture the students we're helping!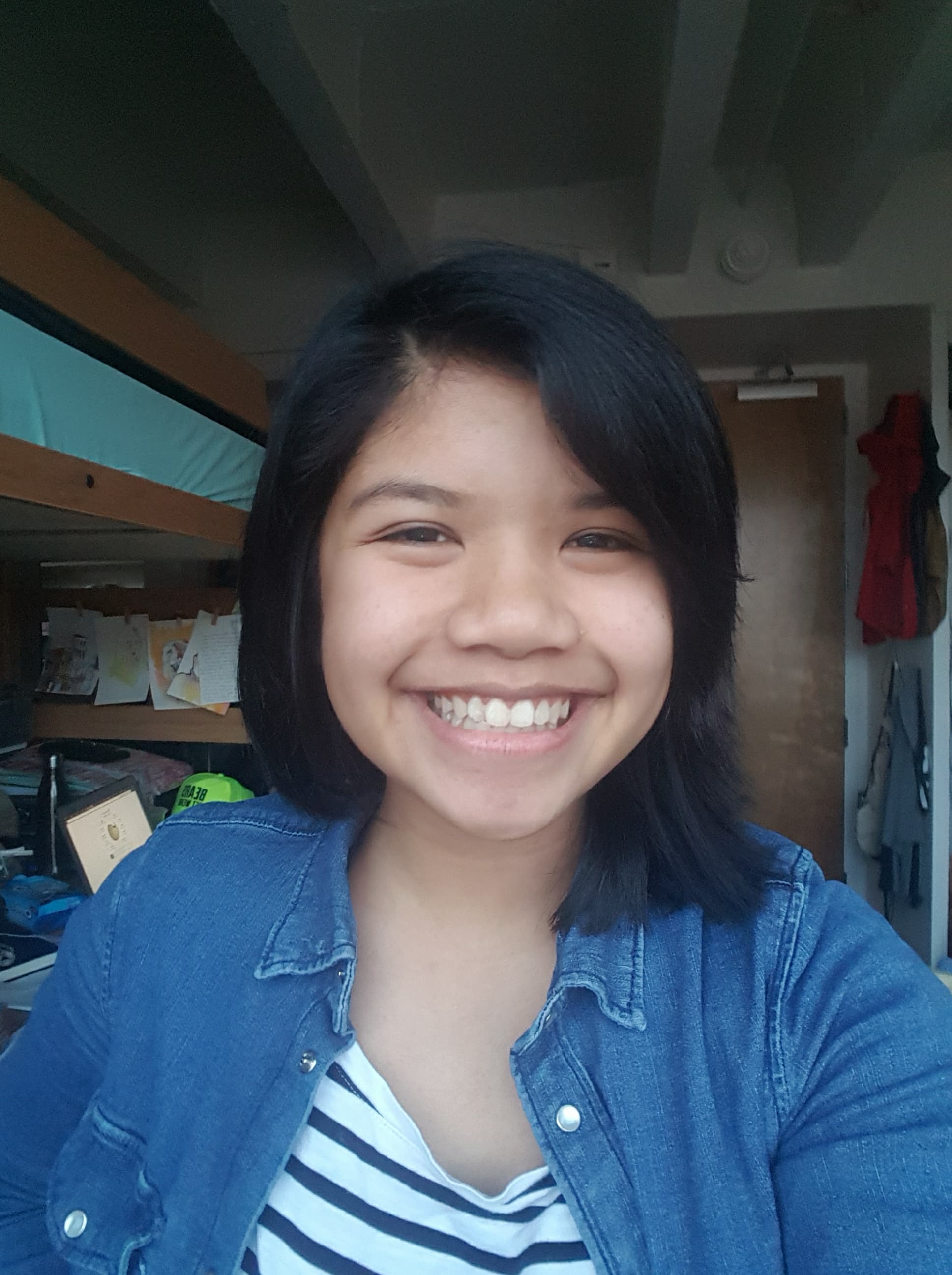 Community Engagement
This month Ryan announced the kick-off of our Wikipedia Fellows pilot! Wikipedia Fellows is an interdisciplinary pilot to support subject-matter experts as they learn to contribute to Wikipedia articles relevant to the Future of Facts. A cohort of nine scholars from three of our partner associations—the American Sociological Association, Midwest Political Science Association, and National Women's Studies Association—joined Wiki Education staff for the first three weekly meetings this month, and have already begun making contributions to articles in their areas of expertise.
Also this month we were happy to announce a new Visiting Scholars opportunity at the University of Windsor for a Wikipedian interested in the history of southwestern Ontario.
Existing Visiting Scholars made a number of high-quality contributions this month. University of Pennsylvania Visiting Scholar User:Gen. Quon, has been hard at work improving Wikipedia's coverage of historically significant Latin works. This month, he brought the article on Orientius's 5th-century poem, the Commonitorium, to Good Article status. User:Wehwalt, Visiting Scholar at George Mason University, added another numismatics-related Featured Article to his collection with Connecticut Tercentenary half dollar, which was struck in 1935 to commemorate the 300th anniversary of the founding of Connecticut.
User:Bfpage at the University of Pittsburgh has been among the most active editors of women's health topics for some time now. Among other contributions this month, she built the article on vaginal anomalies, which did not previously exist on Wikipedia.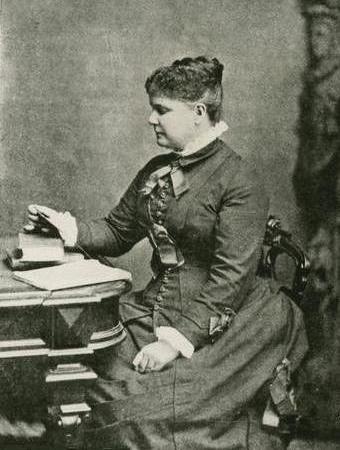 User:Rosiestep, Visiting Scholar at Northeastern University, is prolific in her work to create articles on notable women writers. This month alone, examples include Anne Steele, Phoebe Hinsdale Brown, Augusta Jane Evans, Celia Thaxter, Emma Lazarus, Sara Jane Lippincott, Harriet Mann Miller, Elizabeth Williams Champney, and Rose Terry Cooke.
Former Visiting Scholar at McMaster University Danielle Robichaud shared a blog post about how she drew on her experience and expertise as a librarian and archivist to contribute to articles like the Canadian Residential School System, which went on to be promoted to Featured Article.
This month, Ryan also joined Ian on the jury for the Wiki Science Competition in the United States. The jury selected winners from among more than 1,200 submitted science-related images. The top five in each category will be sent to the international competition, and Jury's Choice prizes given to the five overall favorites. See the spectacular honorees in our blog post.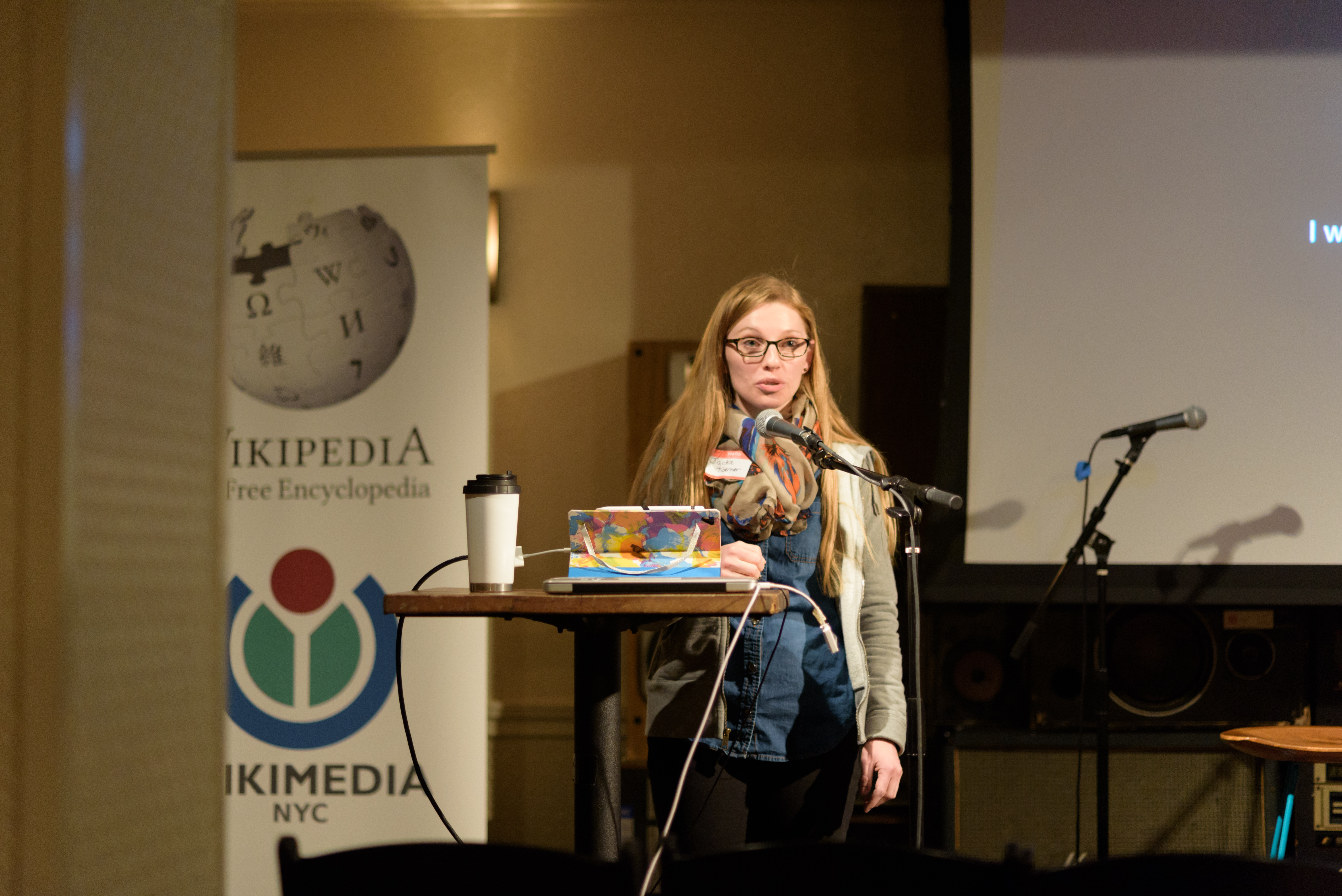 For Wikipedia Day, Ryan attended the annual celebration in New York City, where he moderated a panel on Wikipedia in education with instructors Rachel Bogan (New Jersey Institute of Technology), Shelly Eversley (Baruch College), and Jeffrey Keefer (New York University). Visiting Scholar Jackie Koerner was also an invited guest speaker at the event. Read Ryan's report from the conference on our blog.
Program Support
Communications
Frank participated in an interview with a Times Higher Education reporter, which was published mid-month. The reporter also spoke with Massachusetts Institute of Technology instructor Amy Carleton for the piece, which highlighted the importance of Wiki Education's Classroom Program and our Future of Facts initiative.
This month, we published a number of blog posts written by instructors in our Classroom Program. In these posts, instructors reflect on the successes of their Fall 2017 courses. Dr. Nora Haenn discusses how a Wikipedia assignment gives students an outlet to participate thoughtfully in important political conversations. Dr. Elizabeth Manley shares how learning to edit Wikipedia "allow[s] students to become knowledge producers rather than mere consumers." And Dr. Kathleen Sheppard writes about how a Wikipedia assignment presents a unique opportunity to engage engineering students in the humanities. We consistently update our resources and support in response to instructor feedback, and value their perspectives. The willingness of instructors to reflect on their experiences on our blog is useful and rewarding, as well as a testament to instructor satisfaction in our programs.
Blog posts:
External media:
Digital Infrastructure
In January, we fixed numerous Dashboard bugs and performance issues — including one that considerably improves the reliability of the automatic userpage and sandbox edits when students join courses. Outreachy intern Candela Jiménez Girón continued her work on improving the Dashboard's support for edit-a-thon campaigns ahead of Art + Feminism 2018, completing several key features and improvements to help organizers run smooth events and get new users registered. Volunteer developer Ben Blanchard fixed several problems with the training module translation system, with more improvements in progress. And other contributors made a slew of bug fixes and code quality improvements. In total, January saw 144 commits comprised by 37 pull requests from external contributors to the Dashboard codebase.
Continuing our research collaboration from Fall 2017, Sage added Dashboard support for the updated Spring 2018 version of the Carnegie Mellon University / University of Pittsburgh Intertwine project. Sage also completed some important deferred maintenance and performance work on Programs & Events Dashboard, which continues to see increased usage — especially of the open-ended training module system. Code quality work to follow JavaScript best practices continues apace.
Finance & Administration / Fundraising
Finance & Administration
For the month of January, expenses were $179,070 compared to the approved budget amount of $234.802. As has been consistent with the prior months, the monthly spend is significantly under budget. The $55,731 variance is largely seen in the Programs labor and associated costs ($35K) and discontinued Research and Engagement program ($10K). Other expenses budgeted for January and not actually expensed were Marketing ($5K), Printing ($3K), Outside Services ($3K). The gap in the Programs budget is also due to project hiring for Guided Editing, which was budgeted for the beginning of January, but has not yet been spent. We will not begin that spending until we receive the grant for the project, as indicated in our plan.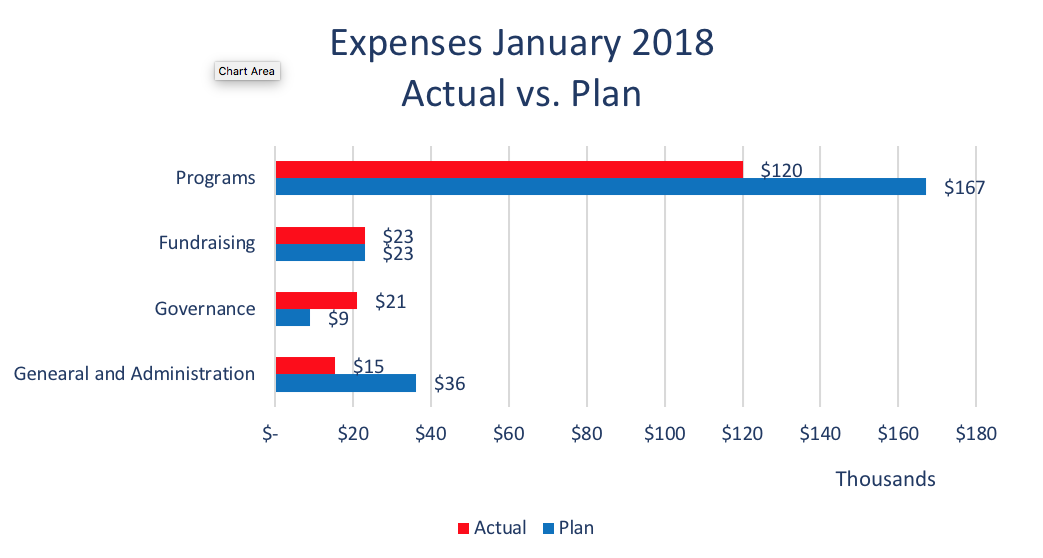 Our year-to-date expenses of $1,078,000 are under the budget of $1,306,000 by $228,000. The three major components to the continued underspending are Labor, Professional Services and Travel. The difference in labor expenses are ($57K) in General and Administration and ($33K) in Programs, respectively. With the change in focus in Programs, the Professional Services were under budget by ($97K). Travel expenses were reduced by ($20K) mostly seen Fundraising ($12,000) and spread across the other departments. The remaining ($21K) difference can be seen as supplemental costs associated with the above mentioned expenses: Marketing, Printing, Mailing, Software.

Fundraising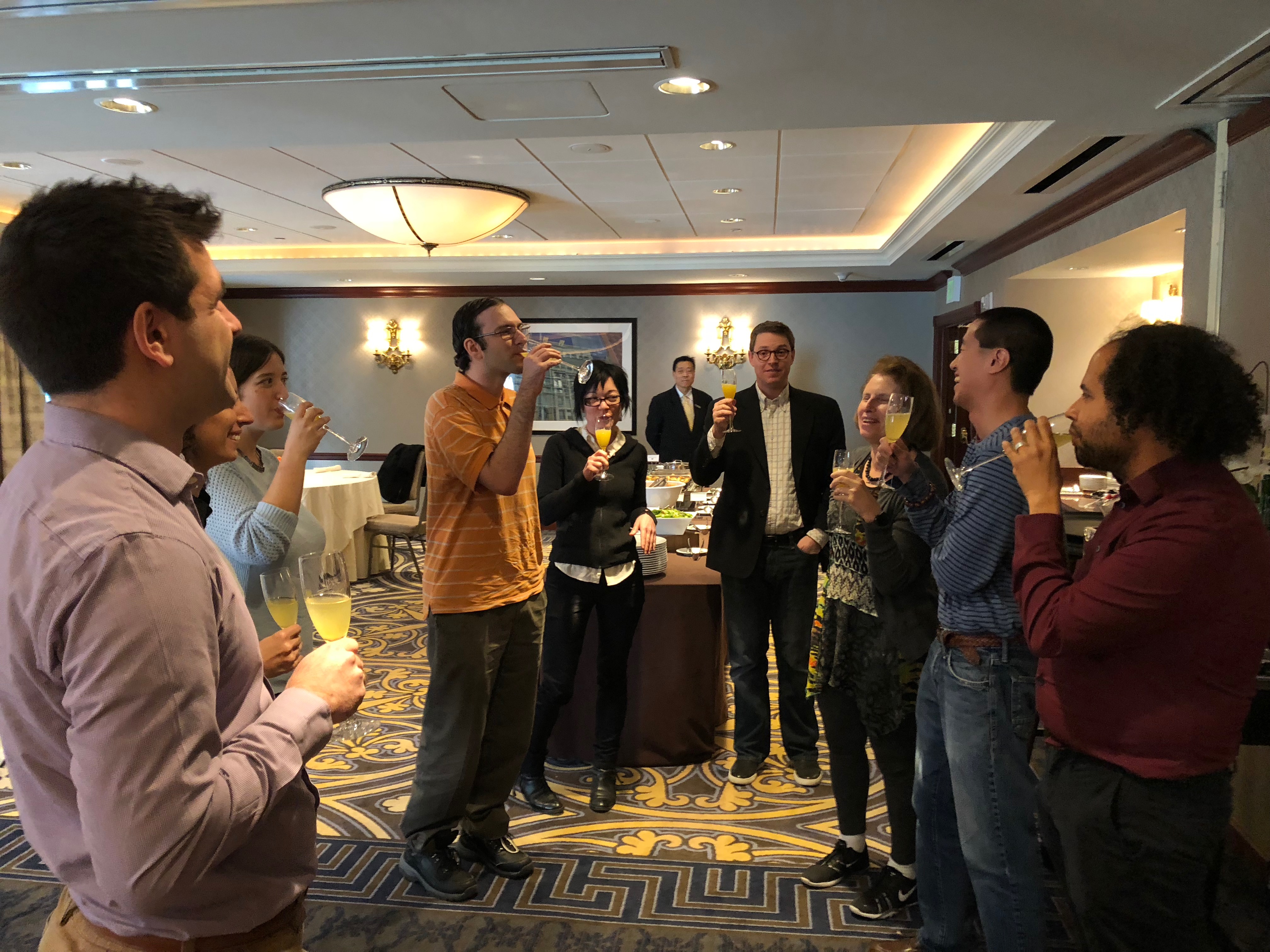 In January, we received a $400,000 grant from Wikimedia Foundation's Fund Dissemination Committee. This grant was also matched by a $400,000 grant from the Stanton Foundation. Wiki Education's Director of Development and Strategy, TJ Bliss, continued to cultivate relationships with funders who we think might be interested in Wiki Education because of our Future of Facts, Guided Editing, and Sustaining Science initiatives. As part of this approach, we applied for and received a $500,000 USD unrestricted donation from the Pineapple Fund. This funding, along with the funding from the Wikimedia Foundation and the Stanton Foundation, will support our core operations in 2018. We have also begun reaching out to funders who we think may be interested in sponsoring specific topic areas that we support in our Classroom Program. We also had initial conversations with potential organizational partners who may be interested in a co-fundraising approach related to areas of common interest.
Office of the ED
Current priorities:
Preparing the all-staff meeting next month

Supporting the development work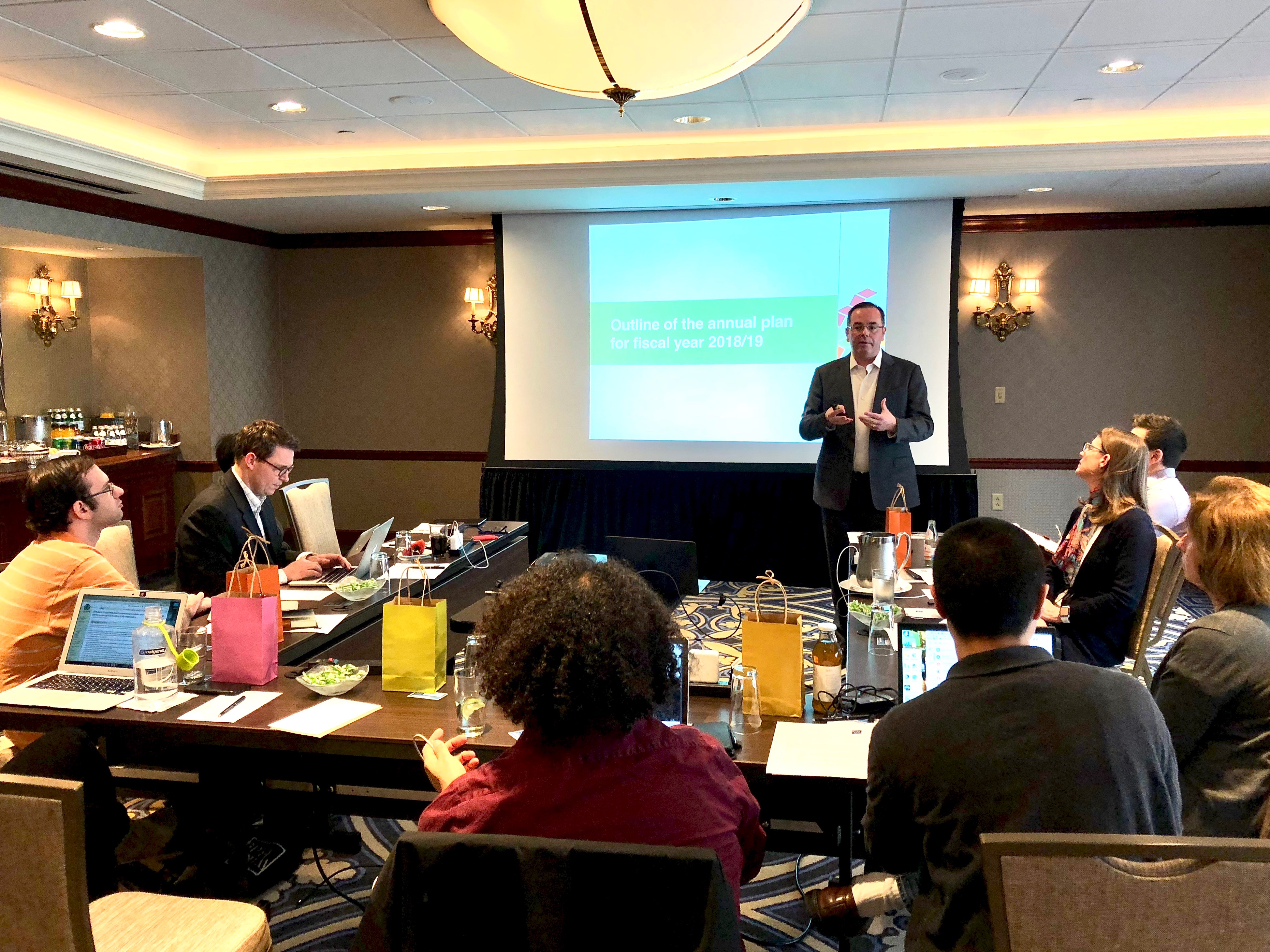 The highlight of January was the in-person board meeting in San Francisco. The Board discussed key elements of the newly drafted strategic plan, including: (1) key assumptions and their implications for the future of Wiki Education, (2) strategic goals and supporting objectives, and (3) a proposal to provide critical infrastructure such as the Program & Events Dashboard to global partners. At the end of the discussion, the board officially confirmed the direction for the next three years. LiAnna reviewed feedback provided by the Wikimedia Foundation's Funds Dissemination Committee during the last grant application cycle. She led a discussion with the board about how the feedback related to our new strategic plan. Based on the broad strategic direction, Frank outlined the main components of the new annual plan for fiscal year 2018/19. TJ provided an update on recent grants received and on the pipeline of grants currently being pursued. He also provided an update on plans for additional revenue streams, including topic sponsorships and paid services.
Also in January, Wiki Education welcomed Ben Vershbow, Wikimedia's Lead Programs Manager, for an extended meeting. Programs staff explained the inner workings of the Classroom Program and Frank, LiAnna, and Sage started a conversation about the future of the Program & Events Dashboard with Ben.
Visitors and guests
Ben Vershbow, Wikimedia Foundation
* * *