Gary Greenbaum, also known as User:Wehwalt on Wikipedia, is a Visiting Scholar at George Mason University. Through the Visiting Scholars program, Gary gets access to George Mason University's academic sources and databases, expanding the reach of those collections and improving his own abilities to create and maintain Wikipedia articles. Here, Gary shares an example of how George Mason collections have been useful to him.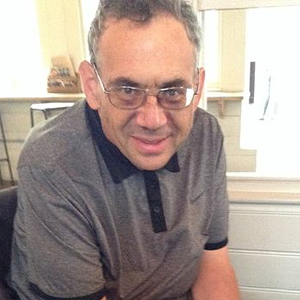 About two years ago, I set about writing a new article for Wikipedia, on a topic that had long interested me. The topic was "Mr. Dooley". If you have not heard of Mr. Dooley, you are not alone, but a hundred years or so ago, you would have been the exception.
Mr. Dooley, or Martin J. Dooley, was a fictional Irish immigrant bartender created in the 1890s by journalist Finley Peter Dunne, whose columns would be set in Dooley's bar. Having a fictional surrogate speak for you in a newspaper column isn't something that's done a lot today, but Dunne would write of Mr. Dooley giving a monologue on local or national affairs. Dooley is depicted as speaking with an Irish brogue, an accent suggested through the spelling of words in his monologues, in which he would speak of local or national affairs, often making a progressive point.
Initially the Dooley columns dealt with local issues in Dunne's hometown of Chicago, but after Dunne and his creation became famous, they mostly dealt with national or world affairs, with Dunne skewering such figures as Presidents William McKinley and Theodore Roosevelt, Admiral George Dewey, and John D. Rockefeller. Though Dooley is almost forgotten today, for a decade or so, what "Mr. Dooley says" was the topic of everyday conversation.
I became acquainted with Dooley through reprints of some of the most humorous pieces, and through satires of the style, printed in my books of legal humor. I did not have much in my personal library that could be of help, one introduction in a recent edition of some of the Dooley columns. When I started work, a useful source was the American National Biography article on Dunne. I would not ordinarily have access to the ANB, but it is one of the databases I can use as George Mason University's Wikipedia Visiting Scholar. JSTOR, that compendium of academic articles, was also useful; Dooley may be nearly forgotten, but he remains well studied.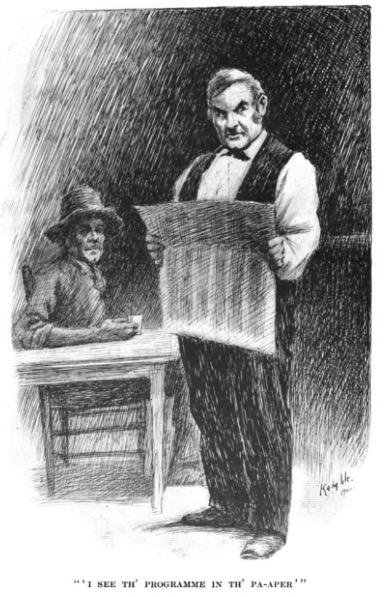 Both Dooley and Dunne have been the subject of a number of books over the years, available to me through George Mason's library. I read though what I had, and I began to write. One of the difficulties I had was Dunne's transcription of Dooley's brogue, which made the columns more and more difficult for Dunne to write, and which has made it more difficult for modern readers to appreciate the Dooley columns. I decided on using "proper English" in the quotes found in the article, with the original found in the footnotes.
I'm generally pleased with the article that resulted. It's a topic that should have a well-done article, for the Dooley articles were influential in their day, read by presidents and ordinary citizens alike. Phrases invented by Dunne for Dooley, such as "the Supreme Court follows the election returns" and "Politics ain't bean bag" (that is, it's played for real) still have relevance today, as does the fact that Dunne came from a minority group without great influence, the Irish, many of whom had only recently immigrated, with Dooley himself an immigrant.
Without the Wikipedia Library's programs to empower our editors, Dooley might have gone long without a useful article for those wishing to read about him. I am grateful that these resources gave me a chance to tell others about him. While there is no Dooley in some rundown Chicago bar to give us humorous perspective on the political issues of today, the fact that someone could make light of the politics of the day, make a serious point, and do it while attracting an audience from across the political spectrum, has lessons for us today.
---
For more about Gary's work, read our roundup here or view his Dashboard page. For more information about Visiting Scholars, see our informational page.
---
Image: File:Mr. Dooley views Peg.jpg, public domain, via Wikimedia Commons. (Uploaded by Wehwalt)