I am pleased to announce Gary Greenbaum (User:Wehwalt) as George Mason University's Wikipedia Visiting Scholar.
The Wikipedia Visiting Scholars program connects an experienced Wikipedia editor to a sponsoring research library. The library provides access to tools and special collections, and the scholar uses those resources to contribute content to Wikipedia.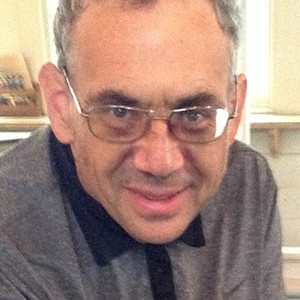 Gary initially teamed up with George Mason University for the Visiting Scholars pilot, and will continue editing on historical topics. Last year, he brought a staggering 17 articles to Featured Article status, including high-traffic subjects such as Babe Ruth, William H. Seward, and James A. Garfield.
Though he says he has many history-related articles he'd like to work on, he's looking forward to using George Mason's resources to improve articles about coinage.
"I have the standard references on the subject, but access through GMU to Congressional ProQuest has allowed me to fill in many of the blanks in their histories by allowing me to see the legislative history and discussions."
His primary interest in the area is commemorative coins, which he explains "honor such subjects as the Battles of Lexington and Concord, the Oregon Trail, and the Monroe Doctrine," and are "microcosms of our past."
Last term, Gary was especially proud of his work on Judah Benjamin, the Confederate Secretary of State and U.S. senator who later became an English barrister.
"A brilliant lawyer, Benjamin was one of the most competent men to follow the Confederate cause, but what had interested me was that he was a Jew, as am I," Gary told us. "Benjamin isn't the most written-about man in history, partially because of his ambiguity, and because he left few papers behind him. When my GMU partnership began, I soon thought of him."
Gary's ability to research Benjamin's life is an early example from the Visiting Scholars pilot that brought home the value of making these connections.
"The challenge was finding enough sources on Benjamin to make the broad treatment I like to have possible," Gary said. "With the new access, I was able to secure some online sources that were helpful."
With those new materials in hand, Gary was able to pick out more historical details to inform Benjamin's biography.
"I've written my share of articles on which the subject matter was so dull I had to force myself to finish. Benjamin wasn't one of them. The article was a bit tedious to write because of the scantiness of sources on Benjamin, but it was great fun too, to write of his career, from self-made lawyer to plantation owner to U.S. senator to Confederate cabinet member … culminating in his escape from Union forces, and hazardous journey to Britain, where he reprised his legal success. Obviously some of the choices he made would not be popular today, but his career is an adventure story."
Mills Kelly, a Professor of History and long-time proponent of Wikipedia's value in higher education, is Gary's GMU sponsor. As far back as 2006, he was working with students to find and improve articles they cared about.
"George Mason University is committed to doing what it can to advance knowledge and understanding of our world," Mills told us. "Helping our Wikipedia Fellow improve entries in the encyclopedia is one of the many, many ways we accomplish this goal. We're happy Gary is able to use our resources, and enjoy working with him very much."
For information about sponsoring or becoming a Wikipedia Visiting Scholar, see our Visiting Scholars page.
---
Photo: "An aerial view of the Johnson Center at dawn." by Nicolas Tan/Creative Services/George Mason University – Photo Services | George Mason University. Licensed under CC BY-SA 4.0 via Wikimedia Commons.