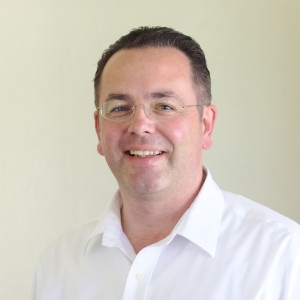 Over the past 15 years, volunteers from all parts of the world have shared their knowledge with others through Wikipedia. As a result, every person on the planet who has access to the internet can freely access information about a wide variety of topics. Starting today, Wikipedia's readers can acknowledge that gigantic effort made by ten thousands of volunteer editors by selecting their favorite articles and sharing that list with their friends and family.
Over the last couple of months and executed by our incredible tech partners WINTR in Seattle, Wiki Education Foundation developed the Wiki Playlist, a new tool that enables readers to select their favorite Wikipedia articles and share this selection through social media. The Wiki Playlist has been created in the context of Wiki Education Foundation's Year of Science, an initiative to increase content quality of science-related articles on Wikipedia.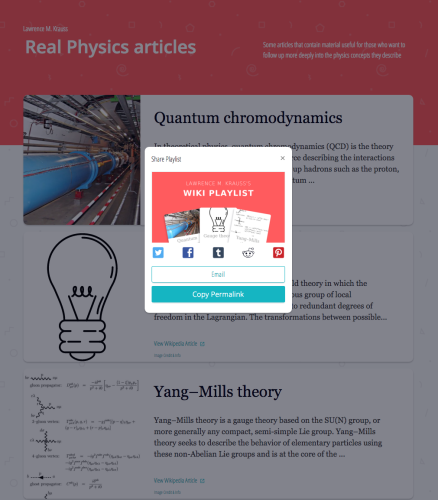 By making the Wiki Playlist available to millions of Wikipedia readers, our organization actively pays tribute to the longtime effort of Wikipedia contributors — including many of our program participants — to continuously increase Wikipedia's quality by improving articles and uploading photos to the world's largest resource of free knowledge.
Already, the Playlist has attracted a diverse set of interesting articles:
What will yours contain? Create it at http://playlist.wiki.
I would like to thank Wiki Ed staff LiAnna Davis and Sage Ross who've worked tirelessly on shaping this new feature and on overseeing its development. I would also like to thank the Simons Foundation for their generous grant that made Wiki Playlist come to life as part of Wiki Education Foundation's Year of Science. And finally, I would like to applaud our tech partners WINTR in Seattle for creating a brilliant and seamless user experience for people who would like to share the joy of Wikipedia with others.
Frank Schulenburg
Executive Director of the Wiki Education Foundation