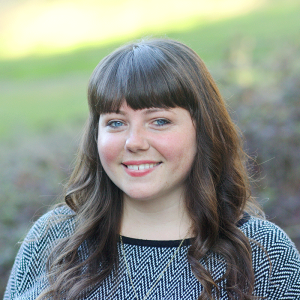 Wikipedia recently celebrated its 15th birthday, and there's so much content left to expand and improve. That's why the Wiki Education Foundation started the Wikipedia Year of Science—to encourage more scientists to join our programs and contribute knowledge to Wikipedia. I'm happy to announce that Wiki Ed has partnered with the Society for Marine Mammalogy (SMM) for just that reason. Expert scientists can improve Wikipedia's coverage of marine mammal science by assigning their students to edit Wikipedia, or sponsoring a Visiting Scholar.
Read with porpoise
Last month, Outreach Manager Samantha Erickson and I joined Shane Gero of the Society for Marine Mammalogy at their annual meeting in San Francisco. We spent four hours with attendees, discussing Wikipedia's culture and ideology, highlighting best practices for using Wikipedia in the classroom, and showcasing Wiki Ed's Dashboard and other tools.
We also experimented with an idea for expert engagement, asking attendees to assess Wikipedia's existing coverage in their area of study. We used Monika Sengul-Jones' learning patterns from her experience coordinating what we call a content gap analysis, essentially a needs assessment for Wikipedia content. What's missing? What could be improved? The marine mammalogists dived into Wikipedia's content in search of missing sections, missing sources, and missing articles; but also inaccurate information, an imbalance in content compared to the underlying scholarship, and opportunities to turn an article subsection into its own encyclopedic entry.
To guide these scientists, we asked them to identify a gap in marine mammal science related to their research, studies, and expertise (e.g., Are they a leading expert in porpoises? Cetaceans? Marine conservation?) and consider:
Is there content in this article that doesn't belong there?
Is one research method, point of view, or side of an issue represented in an imbalanced way compared to the academic literature of the topic? Is there evidence of bias in the article?
How does the topic relate to existing content on Wikipedia? What other topics ought link to it, but don't?
What are the key sources someone would use to write this content? Be as specific as possible—you may even want to add a bibliography.
Optionally, we asked if there were images on Wikimedia Commons that should be in the article. Were there any other media related to this topic that are not yet on Wikimedia Commons but might improve this article?
Again, as an option, we asked if they would draft up a paragraph-long overview of the missing content, aimed to be an inspiration for the lead section of the article.
Finally, we asked: what kind of university or college course studies this topic?
This final question can help Wiki Ed match notes from experts to students participating in the Classroom Program as we grow our partnership.
Cetacean needed
Several marine mammal articles are already high quality, including Featured Articles about killer whales, pinnipeds, and sea otters. SMM conference attendees have identified the following areas for improvement, which we'll encourage Classroom Program students and Visiting Scholars to use for direction in their editing:
Marine mammal monitoring: observation practices and protocols, available technology, and legislative requirements for monitoring marine mammal behavior while mitigating the impact on their ecosystems
Aerobic dive limit: an unrepresented concept with nearly 1,000 results on Google Scholar alone
Marine mammal health: most of Wikipedia's threats to marine mammal health revolve around pollution, yet there is little information about disease and harmful algal blooms
Human impacts on marine mammal ecosystems: noise pollution, boat speed, etc., and guidelines experts recommend to reduce negative impacts
Cetacean intelligence: limited information is available about the cognitive capacity of bottlenose dolphins, though the existing research confirms this is a notable topic
You otter join Wiki Ed's programs
We're excited about this partnership with the Society for Marine Mammalogy, and its potential to positively contribute to Wikipedia. Marine mammalogists and SMM members can join the Year of Science in the following ways:
---
Photo: "Sea otters holding hands" by Joe Robertson from Austin, Texas, USA. – holding hands. Licensed under CC BY 2.0 via Wikimedia Commons.