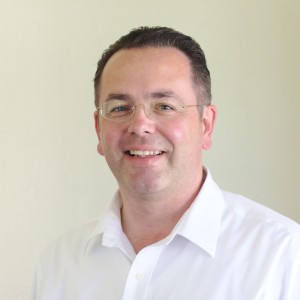 The Wiki Education Foundation is proud to announce its sponsorship role for the 2015 WikiConference USA.
The event is co-organized by the National Archives and Records Administration, Wikimedia D.C., and Wikimedia NYC. It will take place at the National Archives Building in Washington, D.C., from October 9–11, 2015. This venue reflects a common mission between Wikimedia volunteers and the National Archives: a shared belief that free, open knowledge improves the world.
The parallels between the National Archives and the Wikimedia movement are many. Both seek to promote and preserve public knowledge. Since 1934, the National Archives has ensured that "the people can discover, use, and learn" from its holdings. Those holdings range from turning points in U.S. history, such as the Charters of Freedom, historic census data, and ship manifests.
As such, the National Archives is a natural host for WikiConference USA. The Archives launched its first Open Government Plan in 2010. Since then, it has uploaded thousands of historical documents to Wikimedia Commons. Wikipedia editors have shared these documents through thousands of articles and billions of pageviews.
We owe a deep gratitude to Dominic Byrd-McDevitt, NARA's Digital Content Specialist, and the Wikimedia D.C. team. Together, they have worked to bring these historic documents to Wikimedia Commons. They've also been a driving force behind bringing WikiConference USA to the National Archives.
As a result, WikiConference USA will unite attendees within this historic and symbolic location, while deepening the ties between the National Archives and Wikimedia projects.
We are also grateful to Wikimedia NYC and Wikimedia D.C. volunteers. Because of them, this conference will be a grassroots conference. These volunteers are independently planning and organizing all panel presentations and events. They will sort out proposals and review scholarships. They welcome all good-faith contributors to submit proposals for presentations or workshops. You can inquire about other opportunities to volunteer by contacting info@wikimediadc.org. We welcome Wikipedia and Wikimedia volunteers as well as educators, researchers, and archivists — anyone with the curiosity and the will to attend.
We want to ensure participation from the widest range of possible attendees. That's why the Wiki Education Foundation will sponsor scholarships for those who need them. These scholarships will cover travel and the costs of a hotel. You can apply here. For more information, please review our press release.
I am proud that the Wiki Education Foundation can help to create this opportunity to connect communities. I am extremely grateful for the work of the National Archives and Wikimedia volunteers who are making this happen.
Frank Schulenburg
Executive Director
---
Photo: "GLAMcamp DC 2012 – National Archives building 2" by Jarek Tuszynski – Own work. Licensed under Public Domain via Wikimedia Commons.