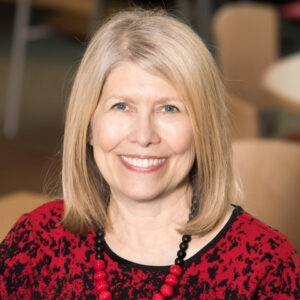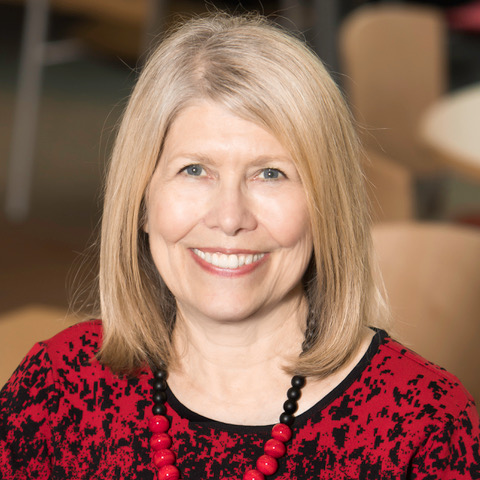 Anne Brown has deep experience in design, writing, and editing across a long career in corporate communications as a graphic designer and then communication director. More recently, she's been intrigued by graphic design history. So when the opportunity popped up to take a Wikipedia editing course sponsored by the American Institute of Graphic Arts (AIGA), Anne seized it.
"The AIGA Wikipedia course offered an opportunity to become a Wikipedia editor and share my research with others," she says.
And share she did. Anne started by creating the Wikipedia article for Henrietta Condak, an influential designer who worked for CBS Records during the 1970s.
"Although Condak blazed a trail for other women to follow, she had no article on Wikipedia," Anne notes. One of Condal's colleagues, Carin Goldberg, did have an article, but its quality assessment was what's known on Wikipedia as a "stub" — a short, underdeveloped article. Anne expanded that article too.
Then she noticed that graphic designer Joseph Binder lacked an article. Anne was able to find extensive information about him, so she wrote a longer biography for Wikipedia. This article even appeared on Wikipedia's home page, in the "Did you know" section.
All of Anne's contributions were possible thanks to the AIGA Wiki Scholars course she took.
"The class fully prepared me to write a Wikipedia article," she says. "The short online tutorials were extremely helpful and I've continued to refer to them when I forget how to handle a certain step in the process. More importantly, our instructor, Will Kent, was supportive and encouraging."
And just because the course is now over doesn't mean Anne has stopped writing. Like many who catch the Wikipedia bug, once she saw the gaps in coverage, she's started tackling them. Anne says she's made a list of all AIGA medalists who lack Wikipedia articles, and is working on several of them.
"While much of design writing only appears in industry publications, Wikipedia is the go-to resource for people across the world," Anne explains. "By increasing the number of Wikipedia articles that highlight diversity in graphic design, a broader and more diverse group of people are encouraged to engage in graphic arts."
And even though she's written several articles now, Anne still finds joy in the process.
"Now that I've retired from corporate life, my focus is on sharing what I've learned with others to enable the next generation of designers to attain their creative aspirations. One way to do this is through making the stories of other designers accessible through Wikipedia," she says. "I get a big thrill when I'm finally able to post an article I've been working on and see it come up in Google search."
Interested in a course like the one Anne took? Encourage any organizations you're a member of to partner with Wiki Education to host a similar course. Visit wikiedu.org/partnerships for more information.